Sean Fuller of NASA's Gateway Program Offers Career Advice for Eagles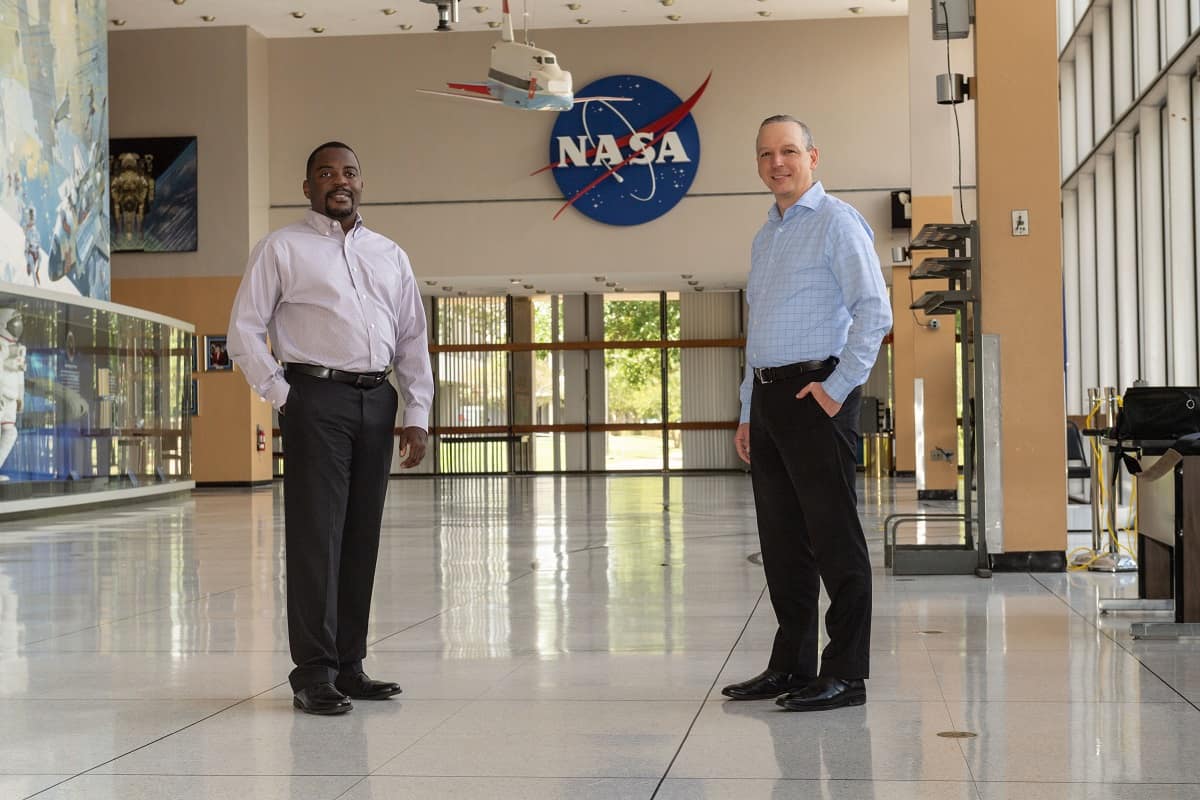 When he graduated from Embry-Riddle Aeronautical University in 1996, Engineering Physics major Sean Fuller had already lined up a job at NASA's Johnson Space Center in Houston, Texas. Twenty-five years into his successful career, Fuller now plays a key role in NASA's Gateway program that will establish a continuous, sustainable human presence on the moon.
Today's Embry-Riddle students can absolutely pursue the same type of career, Fuller emphasized. One of NASA's guiding principles, he noted, is that "space is for everyone" – meaning the agency actively pursues a diversity of talent, and anyone willing to work hard can reach for the stars.
"Achieving NASA's goals really takes everybody chipping in so that everybody's strengths are brought to bear," said Fuller, who serves as international partner manager for the Gateway program. Pursuing ambitious goals "may seem overwhelming at times," he added, "but at NASA, there's a great team to encourage you, and sometime in the future, you may be the one encouraging someone else – so stick with it!"
Fuller noted further that Embry-Riddle students "represent all faces of us as a nation, and even some from outside the nation. We're going to bring to the surface of the moon the first woman and the first person of color. We'll get the best folks on the team, regardless of their background. It's what you bring to the project that counts."
Gateway to the Moon – and Beyond
An outpost that will orbit the moon to support a permanent human presence on the lunar surface, the Gateway will also provide a staging point for the exploration of deep space, including Mars, as part of NASA's broader Artemis Program.
Unlike the earliest Apollo moon landings, which involved launching single-mission use equipment into space to fully support each mission, the Gateway Program is envisioned as the key to a more sustainable endeavor. "We're setting up an end-to-end process for sustainable human presence on and around the moon," Fuller explained. "Gateway will be a place where crew members can visit, do research and transit back and forth between the lunar surface." With this concept, many elements of the Artemis program will be reused from one lunar landing mission to another.
As with most modern-day, NASA-lead space missions, the Gateway Program fosters international and commercial partnerships. Those global collaborations involve entities such as the Japanese, European and Canadian space agencies, as well as SpaceX, Northrop Grumman and others.
That's where Fuller's skills come into play. In his role as international partner manager, Fuller gets involved in both technical and programmatic work; he helps with technical integration of project components, and he also cultivates mutually productive relationships with NASA partners. Over the years, that aspect of Fuller's work has had him circling the globe twice — once because of a volcano erupting in Iceland, and again in 2019, when he was negotiating memorandums of understanding with Gateway's international partners.
As an example of Fuller's work, NASA recently signed agreements with Canada, Japan and the European Space Agency (ESA) to firm up their Artemis Gateway partnerships. Under these agreements, the Canadian Space Agency will provide a robotic arm, Japan will provide life support systems, other habitation capabilities and logistics resupply and ESA will contribute habitation and refueling models and lunar communications to the Gateway.
'Keep Your Options Open'
A native of St. Louis, Missouri, when Fuller first started working for NASA in 1996, he was focused on the International Space Station (ISS), initially in the Mission Operations Directorate, and then as part of the ISS Program Office.
He scored his first job with a NASA contractor as a student, after working in Embry-Riddle's former external relations office and taking part in a career fair. Following an initial interview at the fair, Fuller was flown to Houston for a follow-up discussion.
The initial job offer wasn't exactly what he had in mind, but it took him in the direction of operations, as part of a flight control team, so he decided to go for it. A few years later Fuller joined the civil servant ranks working directly for NASA. To today's students, Fuller offers this advice: "Getting your foot in the door is key. An opportunity may not be exactly what you imagined, but it can be a launching point to take you in the direction of your dreams."
In that way, he added, "You may uncover new talents and passions along the way."
In addition, always make teamwork a priority, he said. Remember that inclusiveness is essential to advancing team goals — especially at a highly collaborative organization like NASA.
To unwind, Fuller likes to spend time with his family, including wife Eva (nee Hersee), who graduated from Embry-Riddle in 1997 and currently works part time for a NASA contractor, and their two daughters.
Fuller's also into various outdoor activities, including fishing, hiking, camping and skiing. He has enjoyed staying "Forever an Eagle" – for instance, by running into fellow Embry-Riddle graduates who are now respected colleagues – including Gateway's Safety and Mission Assurance Manager Tremayne Days ('98).
Posted In: Engineering | Space