ROTC Students See the World Through Embry-Riddle, Department of Defense Scholarship Program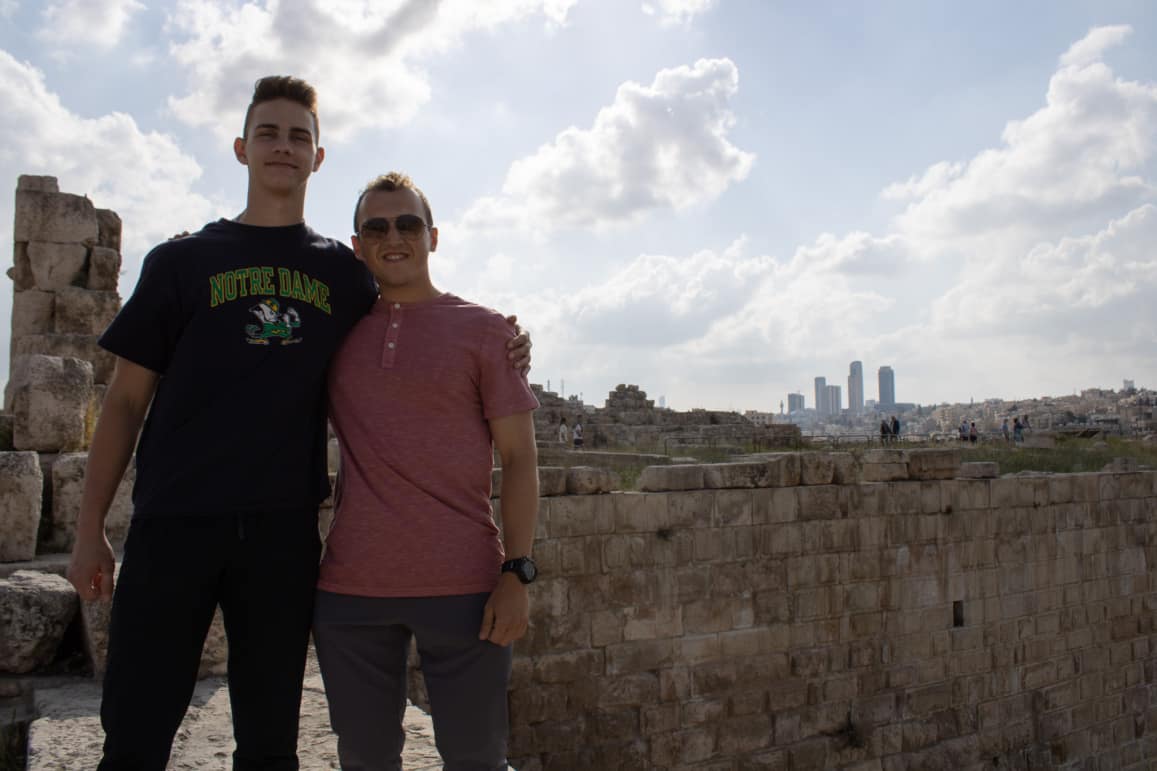 "I'm looking at a career in the military, so being able to speak Arabic will help me stand out in military and civilian life," said James, a junior Army ROTC student studying Aeronautics. "Cultural awareness is also important as an Army officer."
James is one of 25 students who participated in Embry-Riddle's Project Global Officer (GO) program, a Department of Defense (DoD) initiative for ROTC cadets that's meant to improve the critical language skills, regional expertise and intercultural communication skills of future military officers through full-ride scholarships to study abroad. This year, a Mandarin Chinese language focus was offered in Taiwan, and an Arabic language focus was offered in Jordan.
"This was a great opportunity to experience another culture," said James, a Harrisburg, Pennsylvania, native who wants to become an Army aviator. "But I probably wouldn't have been able to do it without the scholarship."
Embry-Riddle is one of just 27 institutions nationally selected to host a Project GO program, according to Dr. Aaron Clevenger, assistant provost and dean of International Programs.
"Embry-Riddle's inclusion demonstrates the university's commitment to excellence in international education, critical language instruction and the global competency training of our future U.S. military officers," said Clevenger.
Summer in Taiwan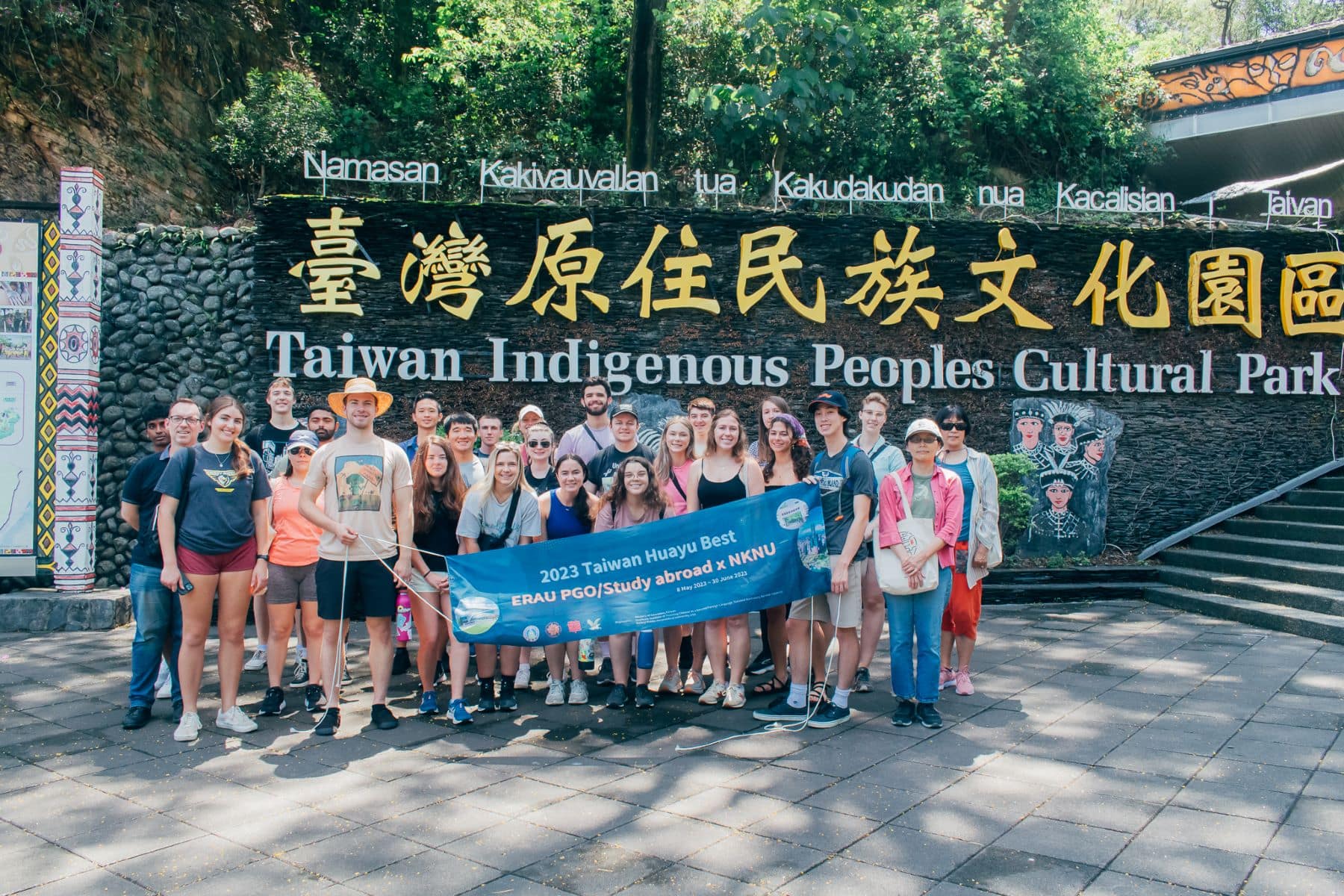 Embry-Riddle's Project GO Taiwan program hosted 14 ROTC students for an eight-week summer intensive Chinese language and cultural immersion program. A Department of Defense initiative, Project GO provides all students full scholarships. (Photo: Hayden Heffner)
Jason Marsan, a junior Aerospace Engineering student at Embry-Riddle's Prescott Campus, started Project GO with some Chinese language ability, but the program boosted his skills as well as cultural understanding.
"We have had some of the country's best students in the program," said Dr. Leeann Chen, faculty field coordinator for Project GO Taiwan and professor of Asian Studies in the Department of Global Security and Intelligence Studies Department. "They are so motivated, and the learning doesn't stop in the classroom."
Adopted when he was 12 years old from China, Marsan is an Air Force ROTC student from Lake Wylie, South Carolina.
Project GO Taiwan, held in Kaohsiung, Taiwan, houses students at a hotel near National Kaohsiung Normal University. Local faculty and Embry-Riddle professors — including Dr. Chen, Dr. Stephen Craft and Dr. Sheau-yann Liang — lead lessons as well as trips to local tourist destinations.
Project GO Taiwan student Hayden Heffner, whose father worked for the U.S. Department of State, attended high school in China and has been studying the language for six years.
"It really kicks it forward when you live in the language 24/7," said Heffner, an Aeronautics major and Army ROTC student from the Daytona Beach Campus. Originally from Washington, D.C., he has also lived in Uganda, China and Cambodia. "I'm not sure what I want to do in the future, but either way, I think Chinese will be very important."
A Semester in Jordan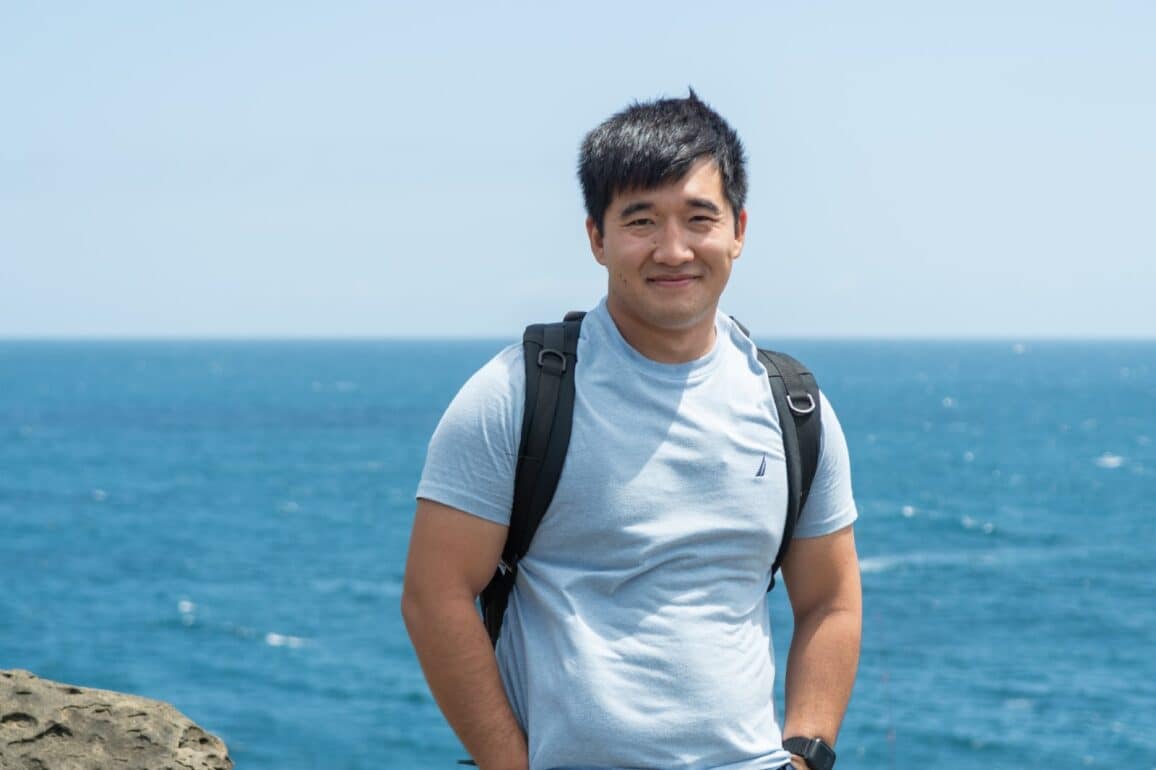 Jason Marsan, an Aerospace Engineering student at the Prescott Campus, attended Project GO Taiwan, which is held in Kaohsiung, Taiwan. (Photo: Jason Marsan)
When Aeronautical Science major Charles Bellett participated in Project GO Jordan this summer, it was his first time traveling out of the country — which he said he's now planning to do much more often.
"It was amazing," said Bellett, a sophomore Air Force ROTC student from Jacksonville, Florida. "We lived with host families, which was one of the best parts about it."
Daytona Beach Campus students Bellett and James completed the Jordan program with nine ROTC students from other universities. The Arabic program is taught by AmidEast faculty in Amman, Jordan, where students stay with local families. On weekends, students visit Petra, the Dead Sea and other cultural sites. AmidEast, also offers a course giving students a deeper look into culture, including a country's food, religion, history and traditions.
Arabic is a challenging language, James said, but being multilingual opens up more career opportunities and bonus pay in the military. Through Project GO, he also had the opportunity to meet ROTC students from around the country.
"That was one of the best parts — I made lifelong friends," said James.
ROTC students can learn more about Project GO and apply online.
Posted In: Aviation | Engineering