Robotics Students Show Off Latest Autonomous Boat at Drone Demonstration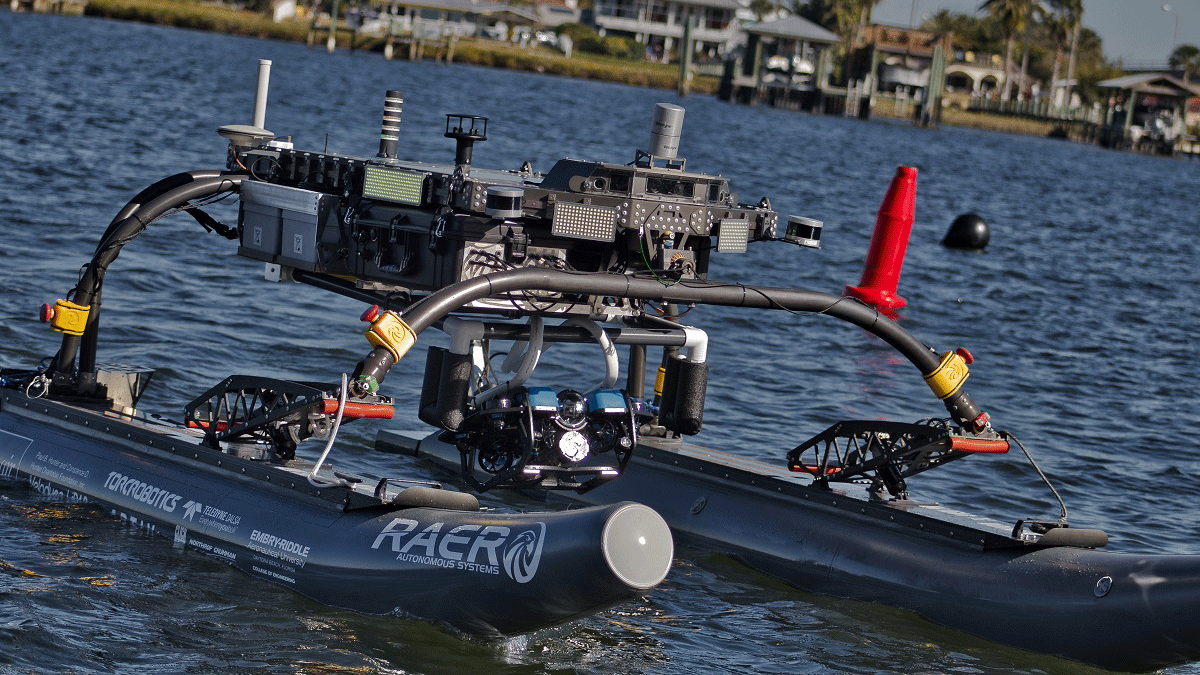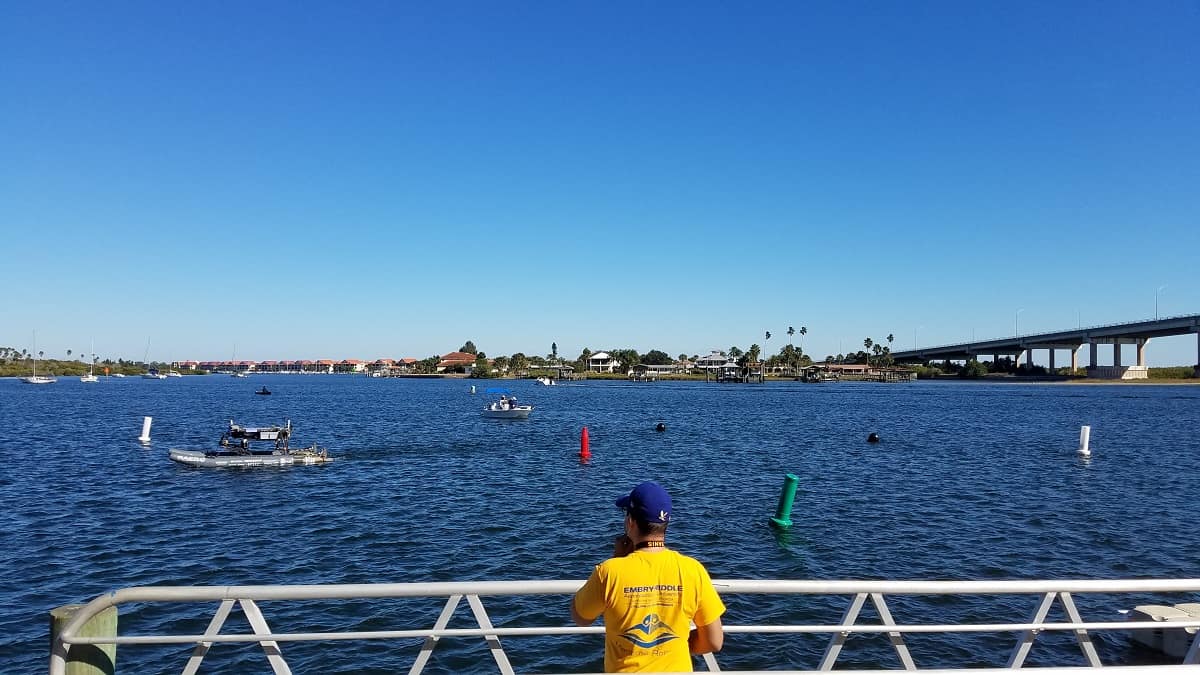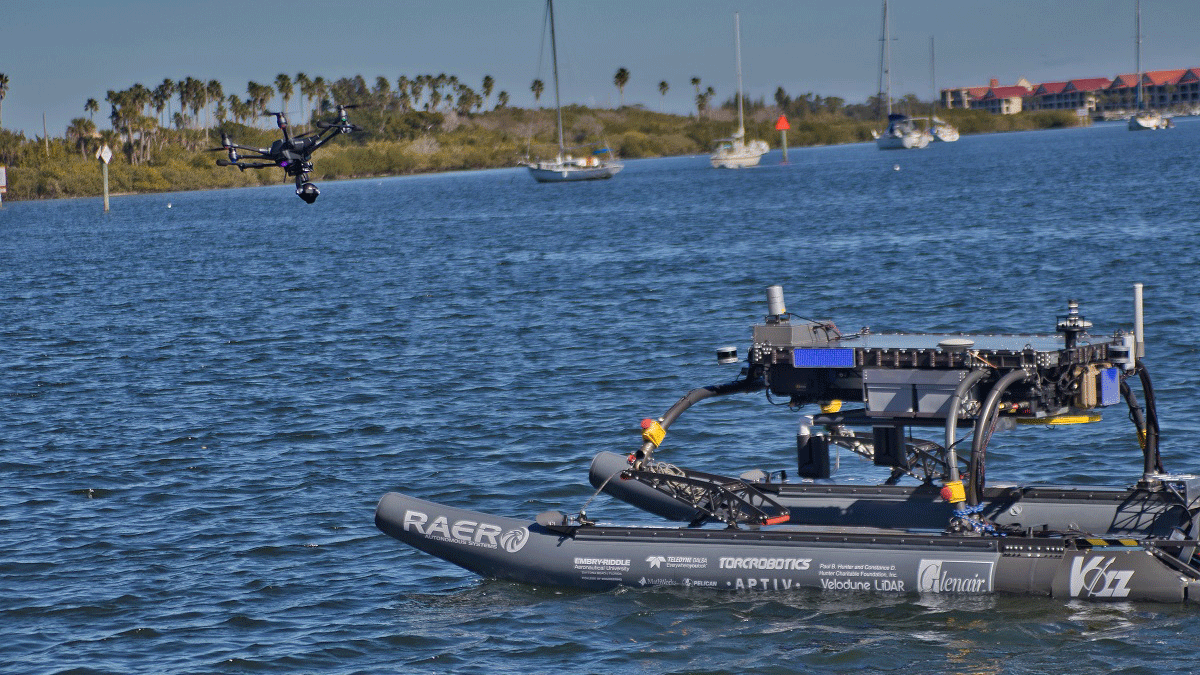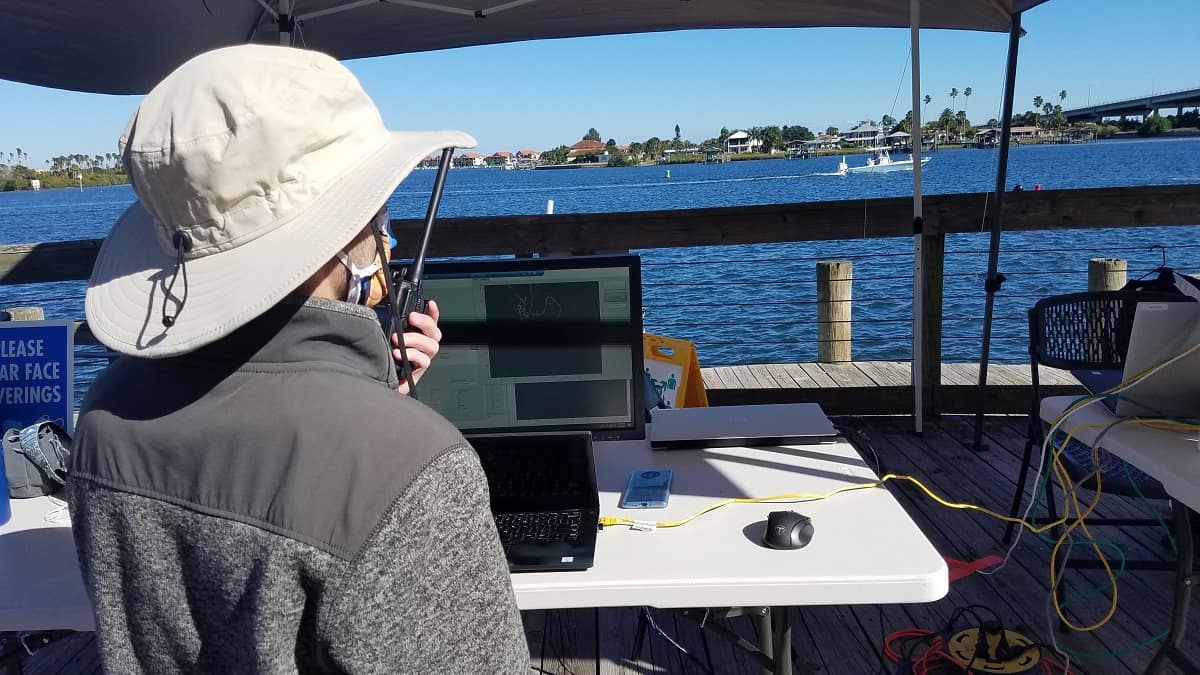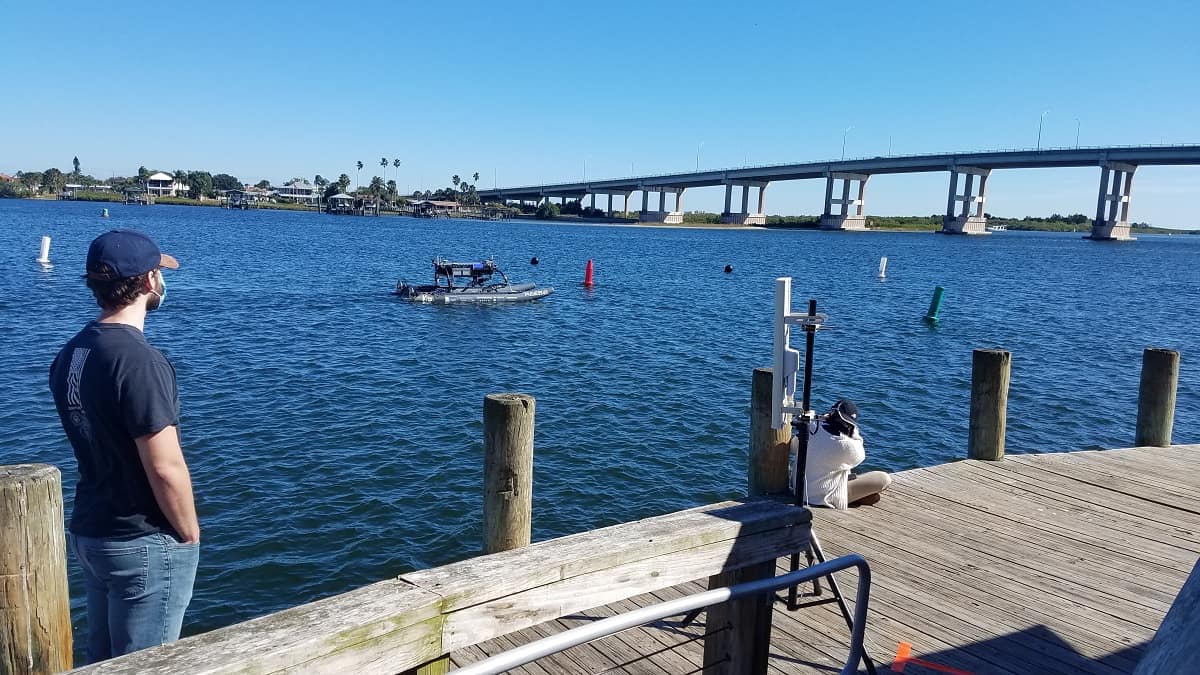 In lieu of attending the biennial Maritime RobotX Challenge, which was set to take place in Honolulu this past December but was canceled due to the Covid-19 pandemic, Engineering students on Embry-Riddle Aeronautical University's Maritime RobotX Team hosted a demonstration of its latest autonomous watercraft, dubbed "Minion," this week at the Brannon Center in New Smyrna Beach, Florida.
"The cancellation of the Maritime RobotX Challenge was pretty disheartening for students who worked on the project for the past two years," said the team's advisor, Dr. Eric Coyle, Mechanical Engineering associate professor and Ph.D. program coordinator. "And many of our team members will graduate before the next competition in 2022."
Still, rather than giving up after the cancelation, the team found new ways to pursue its goal.
"Like many of our classes, the team went virtual," said Jaimie Barnes, who co-leads the student team along with Matthew Helms. "Software has been our biggest progress point throughout the pandemic. Team members now meet virtually and work on their own software tasks but are still able to ask for help, share their screens and find solutions as a team. This has been a really neat transition. It allows for a lot of flexibility with schedules, and it is something I think will continue to work for our team once we return to a more 'normal' semester."
The team also had the benefit of fitting in a few water test days during the fall term — although, because of Covid restrictions, the trials looked different than they had in the past. All meetings had to be approved by university administration; there was no carpooling; additional tents and chairs were set up to allow for social distancing; masks, temperature checks and hand sanitizer became the norm.
"All the team members were happy to comply, as long as it meant they could still work on Minion," Barnes said.
The last RobotX Challenge was hosted in 2018, and the Eagle squad took home several awards, including a third-overall finish. This year's model, however, "looks a little different than before," said Barnes.
"One of the major hardware changes includes a new submarine deployment system that lowers our small, BlueROV submarine into the water and pulls it back out," he said.
Also, an advanced new vision suite — complete with six cameras: three 4K visible light cameras, two thermal imaging cameras and one HDR camera — sits on top of the boat's deck. The team's former submission to the RobotX Challenge had only two visible cameras.
Internally, Minion's software has also been upgraded to enhance path planning and obstacle avoidance, with object detection/classification algorithms included that allow the boat to identify different types of buoys to better navigate along its path. Additionally, a new visual interface — which incorporates laser scan data from four Velodyne LiDAR sensors mounted on the vessel — gives observers the ability to see through Minion's "eyes," in an interactive 3D view.
"Despite not having a competition to showcase the boat, the team members still pushed to get work done," Helms said. "We started looking further ahead. The extra time gave us a chance to make even bigger changes for the 2022 competition that we are really excited about. We've taken this opportunity to experiment with new equipment that we wouldn't have been able to before, given the time constraints of a competition season."
This demonstration was made possible thanks to a partnership between Embry-Riddle, the city of New Smyrna Beach and the Brannon Center.
"This event offered students a platform to show off their hard work, demonstrate some robotic boat technology to the community and reignite their passion for research in the new year," Coyle added. "The pandemic might have set our students back, but it didn't keep them from achieving their goals."
Posted In: Engineering | Uncrewed Systems