Riddle Riders Motorcycle Club Focuses on Safety for Biketoberfest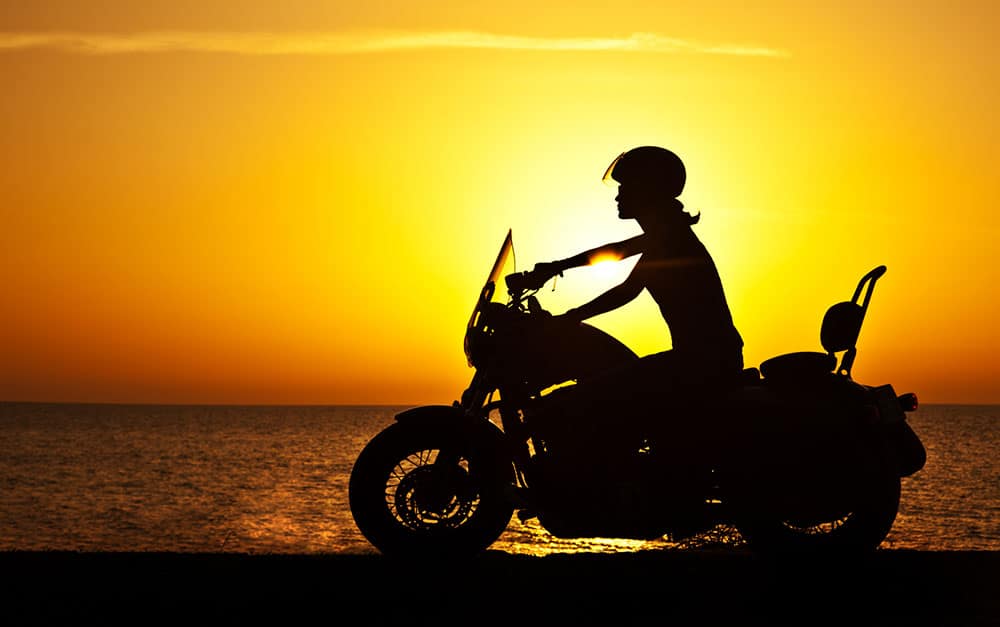 With a limited Biketoberfest celebration scheduled to take place Oct. 15-18 in Volusia County, the Riddle Riders Motorcycle Club shared tips for fun, safe cruising for everyone. Embry-Riddle leadership also urged students, faculty and staff to steer clear of all large gatherings where social distancing and face coverings may not be in place.
"Although Biketoberfest is happening on a smaller scale this year, it will still bring a large influx of visitors to our region," said Jackie Litzinger, director of Campus Safety and Security. "We want all Eagles to avoid accidents as well as any increased risk of contracting Covid-19."
Following another major motorcycle rally that took place Aug. 7-16 in South Dakota,researchers traced many cases of Covid-19 to the event. Although these findings are still being evaluated by other researchers, the U.S. Centers for Disease Control and Prevention has confirmed that Covid-19 most commonly spreads during close contact (within six feet) as people breathe, talk, cough, sneeze or sing – and particularly in crowded indoor spaces.
Tips for Safe Cruising
For information on designated scenic routes – such as the Ormond Loop and the Ponce Inlet Ride – that can be completed while remaining a safe distance from others, download the Biketoberfest App, said T. Pearce Bloom, president of the Riddle Riders Motorcycle Club.
Bloom endorsed the following tips for both motorcycle enthusiasts and anyone navigating Volusia County by car during Biketoberfest:
For Car Drivers
If you're driving a car, be a friend to bikers – share the road.
Never pass a motorcycle in their lane. Motorcycles are entitled to a full lane.
Take care with left turns, which are a common cause of severe car-motorcycle collisions.
Always check for blind spots before merging or changing lanes.
Use extra caution and give extra space when passing motorcycles.
Signal turns earlier if a motorcycle is behind you.
It is legal for bikers to ride side-by-side in a single lane in Florida.
For Motorcyclists
Avoid unsafe lane changes, speeding and sudden stops.
Never drive between two lanes (i.e., lane splitting).
Be especially careful and aware of cars when making left turns.
Riding a motorcycle up the center line of a street is illegal in Florida.
Maintain at least 3-4 seconds of following distance behind other vehicles.
Remember that wind, rain and dark conditions affect bikers more than car drivers.
Always ride sober and with appropriate protective gear.
The Riddle Riders Motorcycle Club, which counts about 100 members, according to faculty advisor Dr. Dan Macchiarella, was approved by the Student Government Association to attend the American Flat Track races at the Daytona International Speedway, Oct. 16-17. "The Speedway has put strict health safeguards in place for all of its events and our club emphasizes safety," Macchiarella said. "I'm glad that club members can have fun in a safe, responsible way. I hope that everyone will do the same during Biketoberfest."