Research Park Welcomes Flight Level Engineering to MicaPlex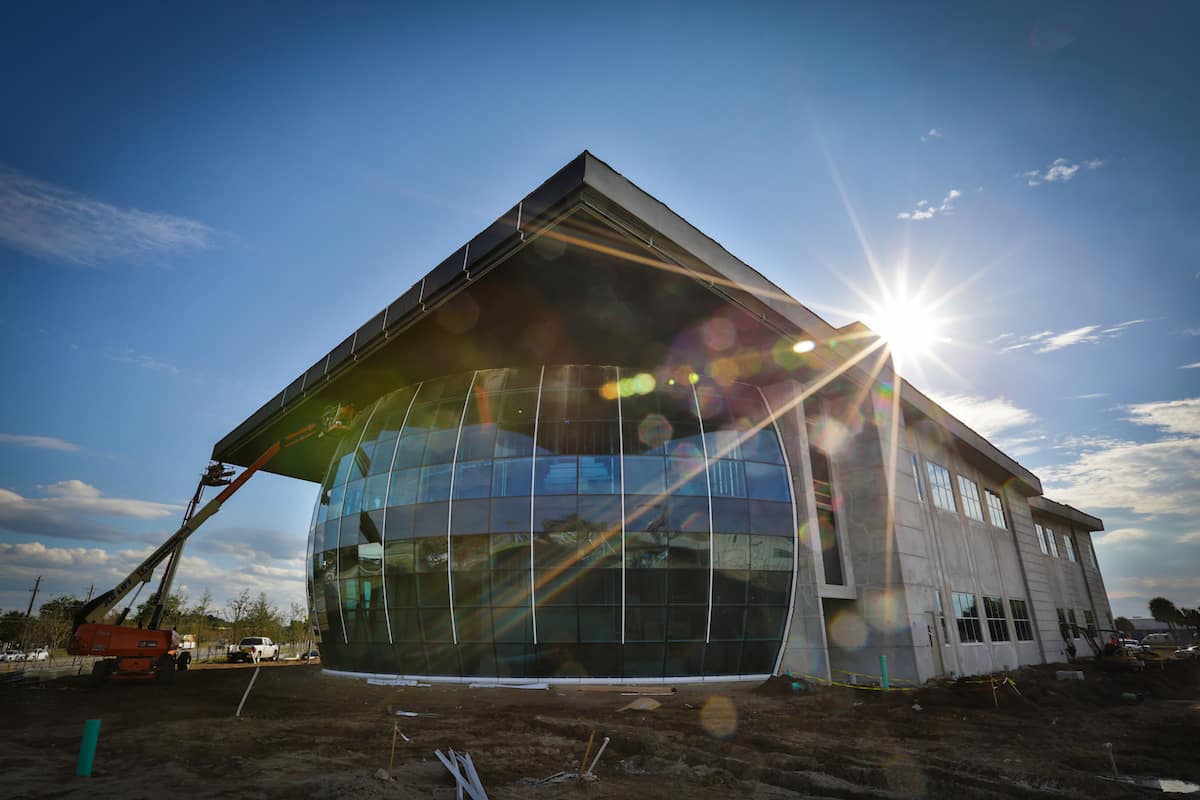 Flight Level Engineering (FLE) is a growing business specializing in aerospace research, engineering, and professional education services. The company owns and operates the world's only 5 degrees of freedom (DOF) and 6-DOF piston powered in-flight simulators, which the Federal Aviation Administration will begin using as advanced flight control technology demonstrators this year. FLE also manufactures the Osprey unmanned aerial vehicle (UAV) research platform. Osprey UAVs are used extensively by the U.S. Air Force Research Lab.
In recent months FLE has been awarded approximately $1 million in funded research projects. FLE is adding a high-wage aerospace engineering position to its staff in anticipation of future growth. The company will work closely with venVelo, one of the Research Park's Resident Partners and the premiere early-stage venture fund in Florida. venVelo will assist with strategic guidance and mentoring to move FLE from an early-stage business enterprise to a fully funded growth company.
"Flight Level Engineering is the perfect small business to showcase the opportunities a strategic partnership with Embry-Riddle represents," said Rodney Cruise, Embry-Riddle's Senior Vice President for Administration and Planning. "As part of our MicaPlex business acceleration program, they will have access to resources and research facilities, funding, a world-class talent pool and exceptional Resident Partners." 
---
ABOUT THE MICAPLEX
The MicaPlex is the cornerstone building of the Research Park at Embry-Riddle Aeronautical University and is strategically located in Central Florida's "Convergence Zone" of innovation and discovery. It is named for U.S. Rep. John Mica (R-Florida), in honor of his key role in supporting the university's educational and research endeavors. Technology-focused startups will find collaborative workspaces, business support services and a wide range of sophisticated aerospace and engineering laboratories, including a large, technologically advanced subsonic wind tunnel, capable of delivering flow speeds of up to 230 mph.
The MicaPlex is designed for incubating new technologies across 10,000 square feet of flex lease space to meet tenants' needs, and is scheduled to be completed this spring. Early-stage businesses will have every advantage for success with support from Nexus Partners DuvaSawko and International Speedway Corp. (ISC), and Resident Partners, including Firespring Fund, Cobb Cole, James Moore & Company, Vann Data and venVelo.
See: Embry-Riddle Unveils Partners for Research Park
For more information, go to erau.edu/MicaPlex. To learn about partnership opportunities, call (386) 226-4928 or email MicaPlex@erau.edu.