RAD Satellite Project Aims to Combat Human Rights Abuses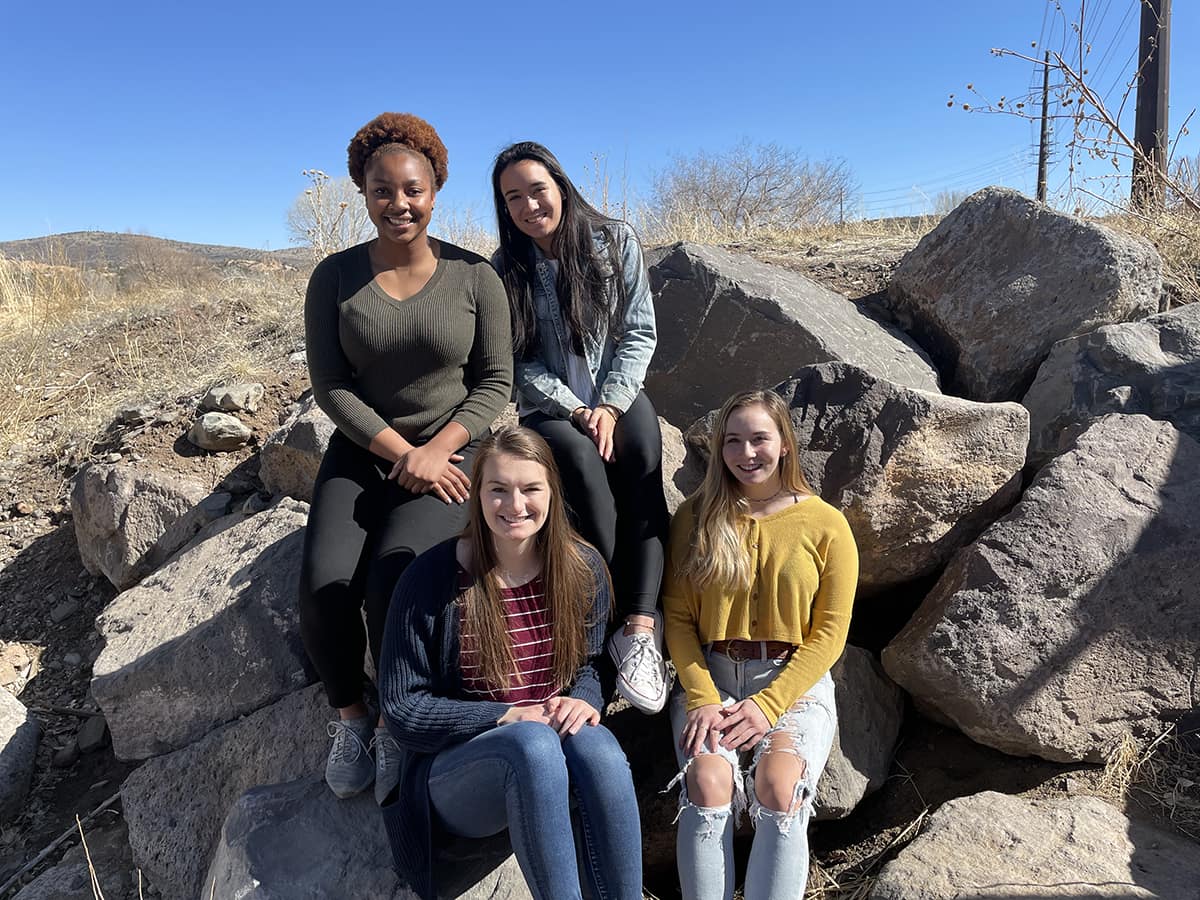 From the time she was a high school student in Texas, Embry-Riddle Prescott aerospace engineering student Terra Gordon has been involved in supporting humanitarian issues.
"I did a big project on Myanmar [formerly Burma] and the Free Burma Rangers," Gordon says.
She even got to meet the founders of the Free Burma Rangers (FBR), a multi-ethnic humanitarian service movement working in the conflict zones of Burma, Iraq, and Sudan, and discuss their human rights work.
The College of Engineering's Reconnaissance and Documentation (RAD) Satellite project, supported in part by philanthropy, has allowed Gordon to merge her interest in aerospace engineering with her passion for human rights.
"The goal of everyone's education, I think, should be to use what they've learned to better humanity," says Gordon, who hopes to eventually work as an engineer in space flight.
She is leading a team of Embry-Riddle Prescott engineering students who are working to develop a small satellite that collects data remotely to bring awareness of genocide and other crimes against humanity around the world. She hopes to increase transparency in areas that may be remote, dangerous and difficult for people to access.
"My idea is to make a small satellite to eliminate the human aspect, because that is where the danger lies – when people get into the conflict zone," she says.
Gordon and the other three team members – Cayli Keane Farias, Sharik Joseph and Julia Kjenstad – already knew each other before the project, since they all happen to be Prescott women's volleyball team members.
"The nice thing about being on a team is that you are really close to everyone," says Gordon. "I know these women, and I know all of them have a passion for engineering and making a difference."
The RAD Satellite project is also partnering with scientists from NASA's Jet Propulsion Laboratory to aid in the development of the remote sensing payload.
Farias, who is studying mechanical engineering and wants to work in the area of renewable energy, says she wanted to be involved in the project because it is an innovative, technological approach to solving a humanitarian issue.
"Project RAD is an opportunity to use science and technology for good, helping some of the hardest to reach places," she says. "It was the perfect opportunity to broaden my knowledge while also contributing to a project dedicated to making positive change."
Davide Conte, the Prescott aerospace engineering professor mentoring the students, says the team has the cultural and technical diversity needed for a multi-disciplinary project like the RAD Satellite Project.
"Terra, Sharik, Keane and Julia are highly motivated and talented students who formed the RAD Project with the intent to use a space-based system capable of remote sensing to raise awareness of the acts of rape, murder and genocide being committed in Myanmar (Burma), Syria and South Sudan," he says.
The team proposed the project in November and has been working on it since January, says Gordon. So far, it has received two Undergraduate Research Institute grants and funding from the College of Engineering.
"The heaviest aspect of our early work was drafting proposals and trying to get the ball rolling," she says. "We were working out basic technical aspects and then determining what we needed."
The RAD Satellite Project will become the team's senior capstone project this fall.
"Our goal is to develop the entire remote sensing payload – the system and structure – then build and test what we developed," says Gordon.
The team hopes the project will continue beyond their graduation, with the goal to build a prototype spacecraft and eventually launch a full-scale model into low Earth orbit.
"We also have another goal to apply to the NASA's CubeSat Launch Initiative to have them test and launch it for us," she says.