University Statement of March 22, 2020: Questions and Answers from the President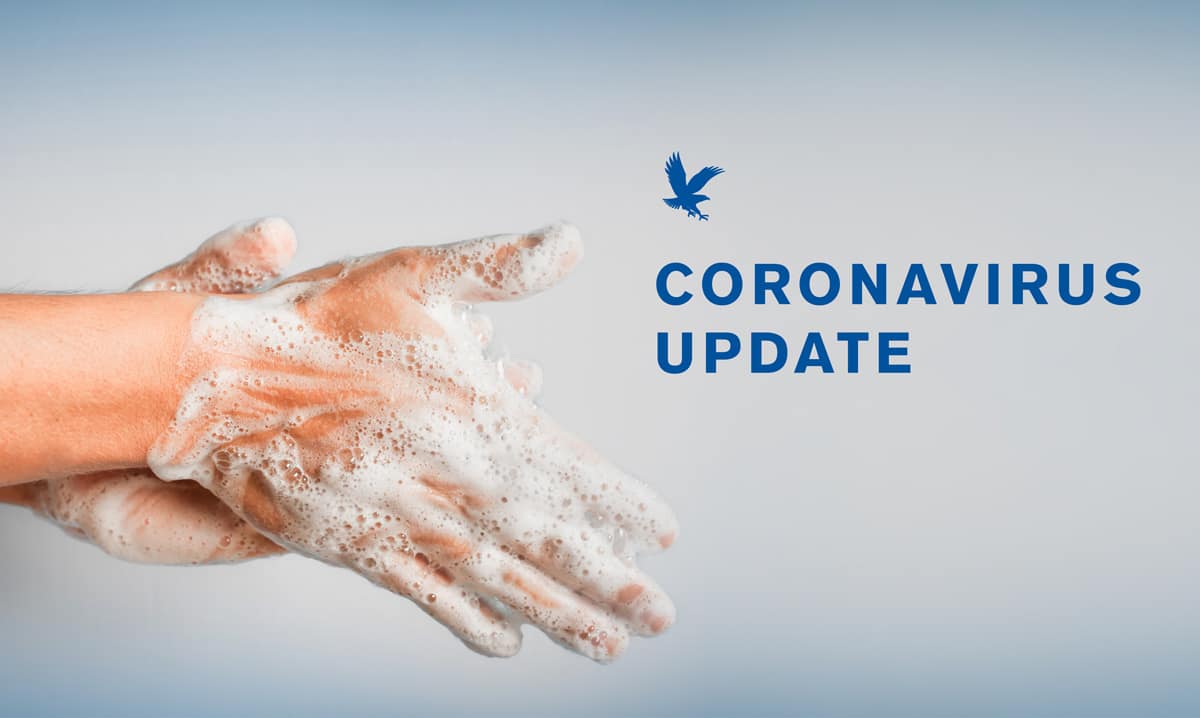 Storied U.S. fighter pilot, engineer and former astronaut Buzz Aldrin once said that "fighter pilots have ice in their veins. … They think, anticipate. They know that fear and other concerns cloud your mind from what's going on and what you should be involved in."
Now is the time for all of us to lean in and focus on what makes our country, and Embry-Riddle, great: our steadfast focus on advancing new knowledge and innovation through high-quality education.
We are sharing relevant information as quickly as fact-checking for accuracy allows, and we will always do so. COVID-19 is a reportable disease. Embry-Riddle is required to report any confirmed cases to health authorities while fully disclosing them to the university community. You can review detailed public data concerning COVID-19 cases in Florida and Arizona.
Current answers to key questions are provided below. For additional information, refer to our special COVID-19 informational webpage, and in particular, our FAQs.
Are there any confirmed cases of COVID-19 on Embry-Riddle's two residential campuses?
No. As of this writing, March 22, there are no confirmed cases of COVID-19 on Embry-Riddle's residential campuses in Daytona Beach, Fla., or Prescott, Ariz.
To date, Embry-Riddle has addressed the following issues:
As reported to you last week, the spouse of a staff member with Embry-Riddle's Worldwide Campus may have been exposed and, therefore, was recommended for testing. Self-isolation was implemented. No symptoms were reported.
An off-campus student who had not been on campus since March 5 (17 days ago) self-reported a concern. We have not yet received test results in this case. To err on the side of caution, everyone who had come into contact with the student is now self-isolating.
A Daytona Beach staff member who had minimal student contact sought medical attention and was tested. The test came back negative.
A Worldwide Campus employee who has not been on campus since March 12 reported feeling ill after the employee's spouse contracted pneumonia. Follow-up is underway.
An on-campus student reported symptoms of illness and was transported for medical care but did not meet the criteria for COVID-19 testing. The student will remain off-campus until symptoms subside.
Not all illnesses are COVID-19
Remember that the regular influenza season is still underway. We urge you not to jump to conclusions based on second-hand reports of illnesses. We will report all information regarding relevant symptoms, when someone is being tested, and the appropriate test results. If you have concerns about a fellow student or Embry-Riddle employee, contact the health / wellness unit on your campus (Daytona Beach Campus – dbhealth@erau.edu, 386-226-7917 / Prescott Campus – prwellnesscenter@erau.edu, 928-777-6653).
How can temperature check procedures keep us safe from COVID-19?
People can be asymptomatic for two weeks.
Temperature checks – combined with extensive communication about the importance of handwashing, disinfection procedures and social distancing – are the best tools currently available to us to help prevent the spread of COVID-19. This is why we established multiple temperature check stations on both of our residential campuses as well as a drive-through option on the Daytona Beach Campus. Since wellness checks were launched on March 15, nearly 10,000 checks have been completed. Temperature checks are becoming standard practice. We will modify these procedures as additional guidance becomes available.
Temperature checks are not a perfect solution. Experts have said that asymptomatic transmission may be possible for a short time before symptoms appear. Our approach is to find out as quickly as possible about any potential risks, to limit exposure and to keep anyone with a temperature off our campuses.
Someone "failed" a temperature check. What does that mean?
In Florida, an initial high temperature, especially when coming from the outside, can be normal. The Flight Line wellness check station was moved indoors for this reason – to help prevent false temperature readings.
Anyone who is not feeling well is prohibited from coming onto Embry-Riddle's campuses. Contact the health / wellness unit on your campus (Daytona Beach Campus – dbhealth@eraus.edu, 386-226-7917 / Prescott Campus – prwellnesscenter@erau.edu, 928-777-6653).
Is Embry-Riddle "forcing" some students to remain on campus?
No. As explained in our March 13 statement, most classes were migrated online as of March 18. Students in programs with federal requirements were given the option, at their sole discretion, to continue their studies on campus. This option reflects Embry-Riddle's goal to do whatever we possibly can to help all students, and especially seniors nearing graduation, ensure on-time completion of degree requirements, despite the global pandemic.
Students who do not feel comfortable remaining on our residential campuses at this time are urged to return home.
Stay strong, keep studying, help others as you can, and be well.
P. Barry Butler, Ph.D.