Prescott Campus Spring Semester to Launch Online Jan. 20, with Face-to-Face Classes Starting Feb. 1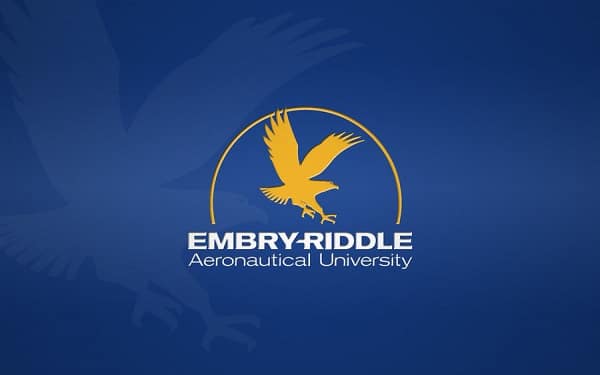 Yavapai County, Arizona, where Embry-Riddle Aeronautical University's Prescott Campus is located, is currently experiencing very high rates of Covid-related illness. As a result, Embry-Riddle will kick off the spring semester at its Prescott Campus remote learning (online) for two weeks, beginning Jan. 20, with in-person classes resuming Feb. 1. There will be no change in class schedules for Prescott Campus students.
On the university's Daytona Beach, Florida campus, spring semester classes will begin with face-to-face instruction on Jan. 20, with no change and as scheduled.
Prescott Campus students may either stay home or return to Embry-Riddle's residence halls for the first two weeks of remote learning. There will be no change in class schedules for Prescott Campus students.
Embry-Riddle established a remote start plan for the Prescott Campus to help keep students, faculty and staff as safe as possible as Covid-19 cases across the country are on the rise.
In Yavapai County, more than 28 percent of all Covid-19 tests are coming back positive as of today, according to the U.S. Centers for Disease Control and Prevention. By comparison, the positivity rate in Volusia County, Florida, home to our Daytona Beach Campus, is 8.65 percent at present.
Embry-Riddle's rigorous safety requirements allowed us to get through the fall 2020 semester without being overwhelmed by Covid-19 cases. We remain confident that we will weather the current nationwide surge in cases by continuing to emphasize the importance of self-discipline and personal responsibility. We thank all Eagles who have been doing the right things, including daily wellness checks, physical distancing, and the use of face coverings – both on and off campus.
Further details regarding the Prescott Campus spring semester will be forthcoming soon.
Our Safety Protocols
When students, faculty and staff first log onto ERNIE, they are being prompted to review and acknowledge Embry-Riddle's safety requirements. Our safety requirements include:
Mandatory, properly worn face coverings
Physical distancing (six feet apart) at all times
Daily wellness checks
To review the complete list of Embry-Riddle safety requirements, details regarding facial coverings, maps of designated outdoor exercise areas, and consequences for failure to comply, please log onto ERNIE to access this page:https://ernie.erau.edu/Shared%20Documents/CovidPolicyAcknowledgment.pdf
Classrooms, labs, dining areas and other spaces across both of Embry-Riddle's residential campuses have been specially configured to enhance safety. When you arrive on our campuses, you will see clear plastic dividers, distanced seating and widely available disinfectants and hand sanitizer.
Additional FAQs for Students
Is this a precursor to transitioning to fully online instruction like last year?
No. We are not moving classes fully online. We are briefly pivoting to remote, synchronous learning on January 20, thus keeping with the current class schedule, which will move to the classroom on February 1. We are not delaying or condensing the curriculum, nor are we converting our classes to fully online instruction. If a course is split, that is to allow us to maximize in-class instruction with Covid classroom capacity limits. Thus, split or not, we will return to face-to-face instruction on February 1.
What will happen with in-person campus activities between January 20 – February 1?
There will be no in-person academic or research activities for students prior to February 1. Everything associated with academics and classes will be conducted remotely from January 20 – February 1. With a few exceptions, there will be no in-person activities on campus prior to February 1. This includes all activities associated with student clubs and organizations.
Will this brief transition to remote learning affect Flight activities?
No. Flight programs, for new and returning students, will continue as scheduled. Flight students who were planning to live in the residence halls for Spring 2021 should plan to return as scheduled.
Will students have a fully online option if they are uncomfortable returning on Feb. 1?
Fully online offerings are available, and students can change their schedule to take those courses. Students interested in changing their schedule should contact their Academic Advisor.
When should I return to campus?
Students may make their own choices about when they return. If you have a residence hall contract and live on campus, you may return as you planned or later if you wish. If you prefer to stay home and return to Prescott sometime prior to when in-person classes and academic activities will start on February 1, you may do so.
Will students need to quarantine or test upon arrival?
The plans for testing will be the same as they would have been otherwise. At present, the only students who need to quarantine are those who may be ill, may have been exposed to the virus, or who have recently traveled internationally. In all of those cases, direction will be given by the Wellness Center.
I am new to Housing, when can I move in?
We will still allow students to move in on January 18 as planned. Housing will be able to accommodate move-ins from 8am to 5pm every day between January 18 – 31. Students will be emailed a link to sign up for a specific arrival/check-in day and time; be sure to check your ERAU email regularly.
I lived in the residence halls for the Fall, when can I come back to my residence hall room in January?
The residence halls never closed. Students with existing housing contracts are able to return to the halls anytime they choose.
What is happening with Spring Orientation?
Spring Orientation will occur during the same timeframe as planned, but activities and events associated with Orientation will be offered virtually. If you are planning to participate in Spring Orientation, stay tuned; you will be receiving more information soon from the orientation team, check your university email frequently for updates. Note that you are invited to participate in orientation either from Prescott or from your home, whichever works for you; there will be no difference in your experience.
How does this change impact my meal plan?
There will be no change to your meal plan. Students will be able to utilize their meal plans as scheduled starting January 17.
What campus services and buildings will be open and available to students between January 20 – February 1?
All campus buildings and services (i.e., the library, student union, dining facilities, mail room) will operate as normal and will be available to students. Both on- and off-campus students may use these services while the campus is operating remotely in accordance with all Covid-related guidelines.
Why weren't these plans announced sooner?
We had no way to predict the exponential spike in Covid-19 cases in Arizona and Yavapai County in particular that occurred the week of January 4. For those who already made travel plans, you are welcome to return to the residence halls if desired. Alternatively, most airlines are waiving change fees if you wish to delay your return to Prescott.
Why are we doing this?
This staggered return rebuilds density on our campus at a slower rate, assists with testing and best practice response to any positive cases, and brings us back together as safely as possible. Embry-Riddle's response will always be safety first. Our best defense against this virus is a good offense via mitigating behaviors and environmental controls. With our plan, we will execute both.
To stay up to date on Embry-Riddle's health crisis response, bookmark our Covid-19 webpage: https://www.erau.edu/coronavirus.