Prescott Campus' Spring 2020 Commencement Ceremony to be Held at OctoberWest Homecoming Celebration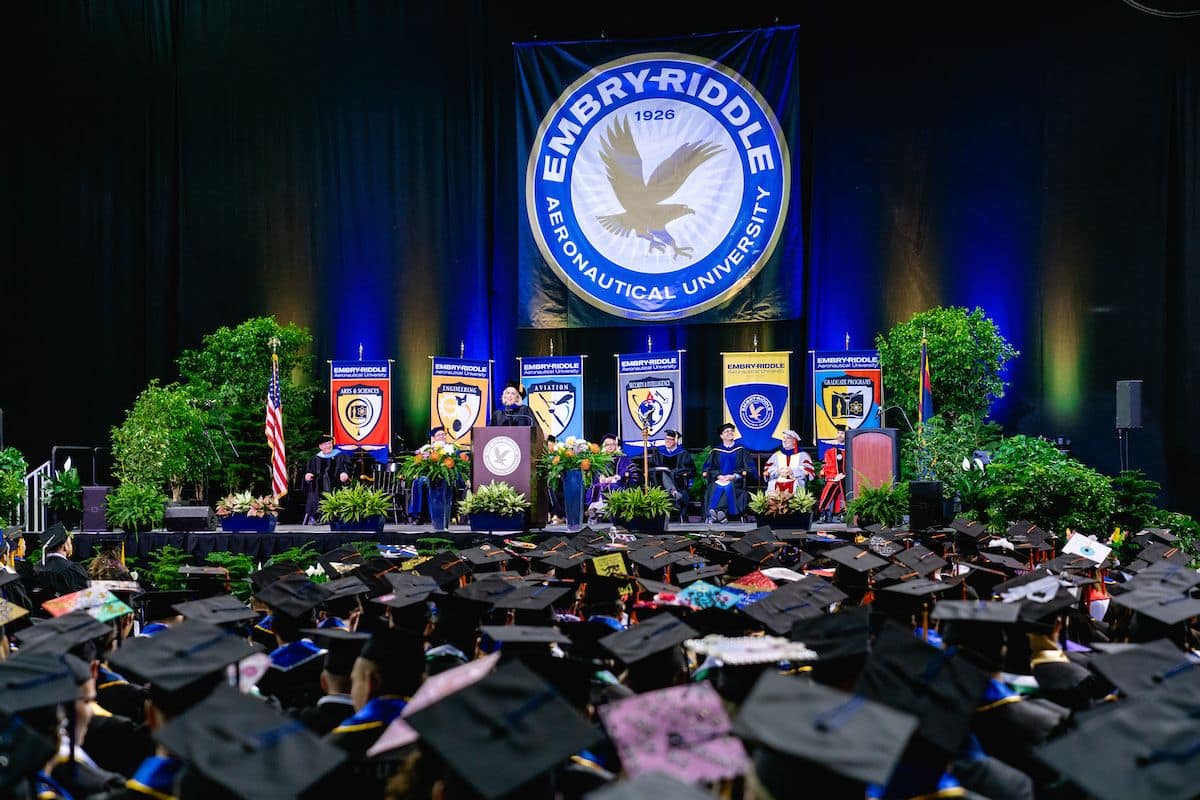 Spring 2020 graduates of Embry-Riddle Aeronautical University's Prescott campus, along with their families and friends, are invited to attend Spring 2020 Commencement as part of this year's OctoberWest homecoming celebration on Friday, October 2, 2020. The original May 2 ceremony was postponed due to the COVID-19 global pandemic.
"This is a big deal and very important to us," said Chancellor Dr. Anette Karlsson. "Our graduating seniors have worked extremely hard and their families have made tremendous sacrifices, especially this year considering the current circumstances. What better way to honor, recognize and celebrate their academic achievements than by welcoming them back to Prescott for OctoberWest Homecoming and Wings Out West Airshow festivities."
The University understands the challenges students and their families have faced this semester due to the COVID-19 pandemic. Therefore, in addition to the October 2 commencement celebration at OctoberWest homecoming, graduates are welcome to participate in any Embry-Riddle commencement ceremony at any Embry-Riddle campus/location. Those currently scheduled are:
May 30, 2020 – Pensacola, FL
August 9, 2020 – San Diego, CA
August 29, 2020 – Seattle, WA
September 12, 2020 – Dallas, TX
October 3, 2020 – Quantico, VA
October 10, 2020 – Seeheim, Germany
November 7, 2020 – PACOM (Okinawa, Japan)
December 12, 2020 – Prescott, AZ
December 14, 2020 – Daytona Beach, FL
More graduation information and details will be forthcoming in the weeks ahead. Graduates and their families are asked to continue checking the https://prescott.erau.edu/campus-life/graduation and https://erau.edu/coronavirus webpages for updates and FAQ's as this global health crisis continues to evolve.
Your patience, understanding, and support is extremely appreciated during this time. For additional questions, please contact Lori Kennedy, Assistant Director of Graduation at KENNEDL5@erau.edu.