Prescott Campus Eagles Earn Top National Rankings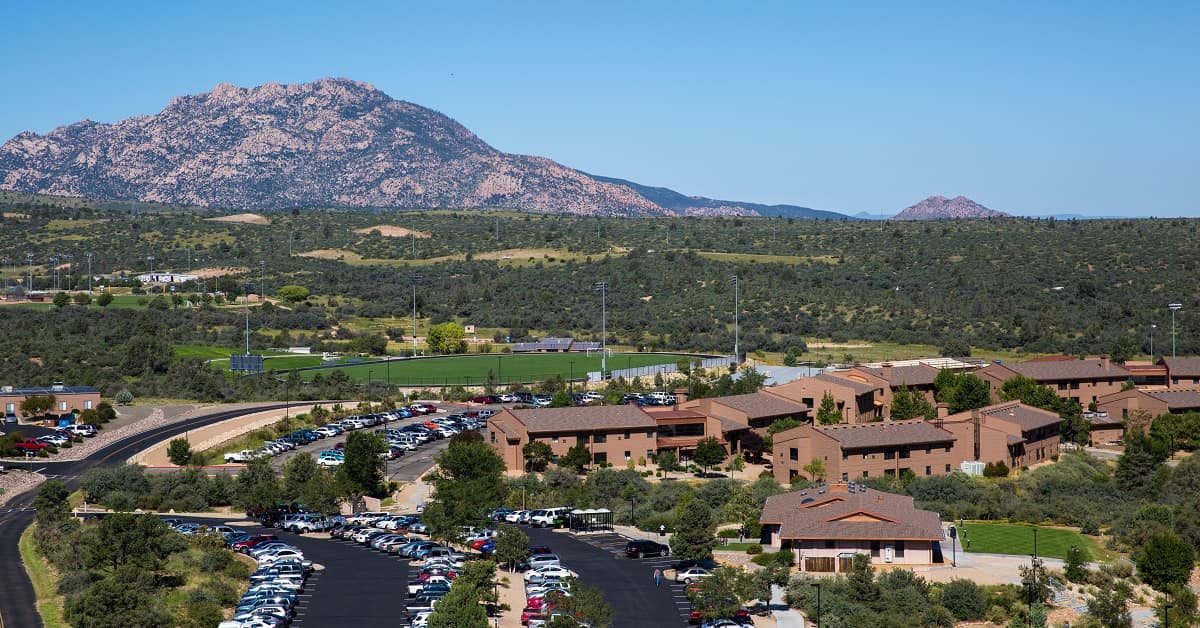 Embry-Riddle Aeronautical University's Prescott, Arizona, campus is globally respected for leading-edge programs that train tomorrow's leaders in aviation, aerospace and STEM — and we have the rankings to back up that reputation.
No matter what passion you plan to pursue, choosing the Prescott Campus means attending the school ranked first in three categories in the U.S. News & World Report 2022-2023 rankings.
We are proud to be #1 among Most Innovative Schools, #1 in Regional Colleges West and #1 among Best Colleges for Veterans.
The honors don't stop there. The Prescott Campus also earned a #2 ranking for Aerospace Engineering and Aeronautical Science programs at schools that don't offer a doctorate and is rated #5 among Best Value Schools in the West Region.
"Being an Embry-Riddle Eagle opens doors," said Dr. Anette Karlsson, Prescott Campus chancellor. "These latest rankings confirm yet again that our faculty and staff go above and beyond to help our students develop into confident, capable leaders who are fast-tracked to career success."
Are you ready to learn at the next level? With small classes, cutting-edge facilities and direct connections to industry around the world, Embry-Riddle's Prescott Campus has everything to help you push the boundaries of tomorrow.