PBS Aerospace Helps Embry-Riddle with Turbojet Engine Test Cell Development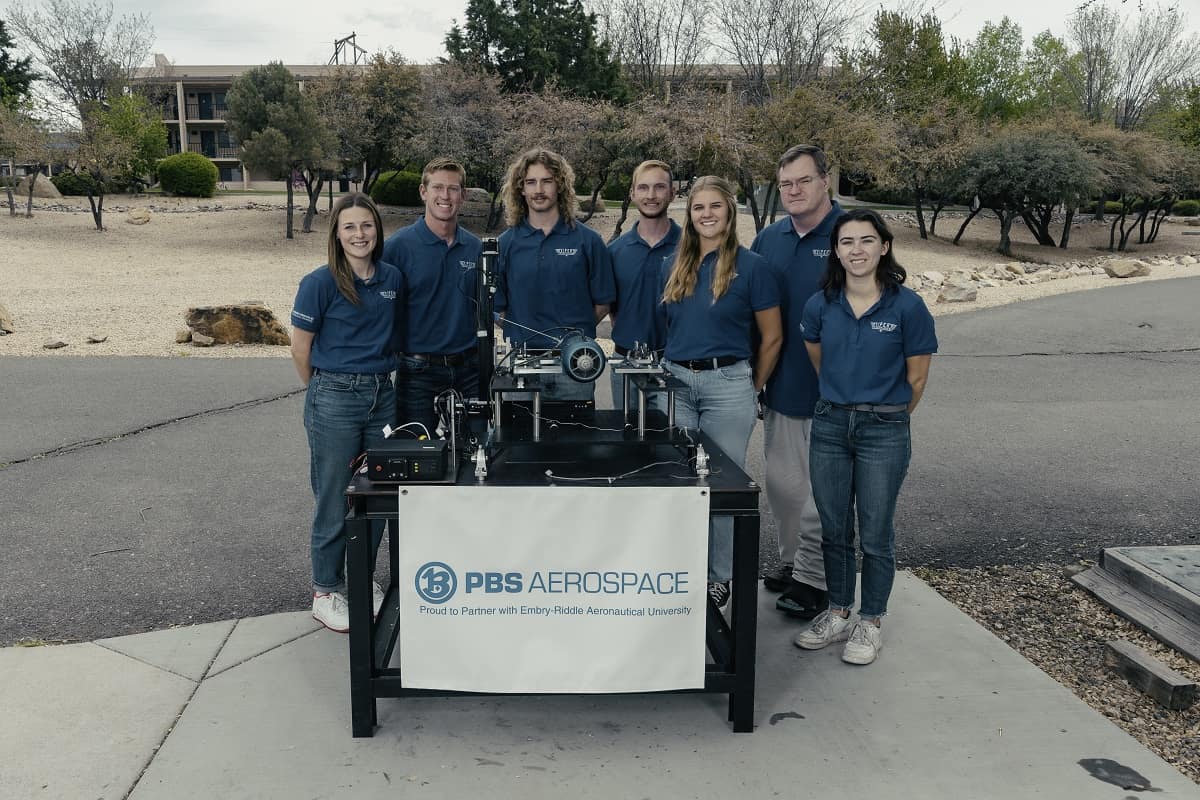 A new specialized test cell, developed by PBS Aerospace in collaboration with Embry-Riddle Aeronautical University's Prescott, Arizona, campus, will allow student and faculty researchers to run many more types of experiments on the company's turbojet engine line.
A team of Embry-Riddle seniors worked directly with the industry partner to design a self-contained testing facility for the PBS TJ40-G2 variant. The students, dubbed the Viper Propulsion team, leveraged the current testing facilities from PBS Aerospace, with support from Engine Systems Engineer Ben Whitted.
"It was an honor working with Embry-Riddle's Viper Propulsion team," Whitted said. "They were very professional and have impactful careers in front of them."
The Viper Propulsion team and Whitted have been collaborating since September 2022. Now, they are ready to release the final design and construction of the completed test cell, PBS Aerospace reported. Part of the collaboration involved PBS Aerospace providing Embry-Riddle with a CAN-USB converter, which is used to analyze engine performance.
"It has been great working with PBS Aerospace on this project," said Dr. Elliott B. Bryner, chair and associate professor of Mechanical Engineering at Embry-Riddle's Prescott Campus. "The technical guidance and direction that the students have received has been invaluable. The material assistance in the form of the CAN-USB converter has already paid dividends in allowing us to communicate with the engine with greater detail and to get performance data."
About PBS Aerospace
PBS Aerospace has been supplying the Aerospace and Defense industry for over 50 years. PBS designs and manufactures a line of turbojet, turboprop and turboshaft engines primarily used for small manned and unmanned aircraft. PBS also supports a line of auxiliary power units, environmental control systems and cryogenic components. Main trademark of PBS is high development flexibility, extended testing and many product modification capabilities.
For more information, visit www.pbsaerospace.com, or follow them on X (@pbsaerospace), www.linkedin.com/company/pbs-aerospace or www.facebook.com/pbsaerospace.
Posted In: Engineering