Partnership with Airbus Subsidiary Opening New Doors for Worldwide Business Students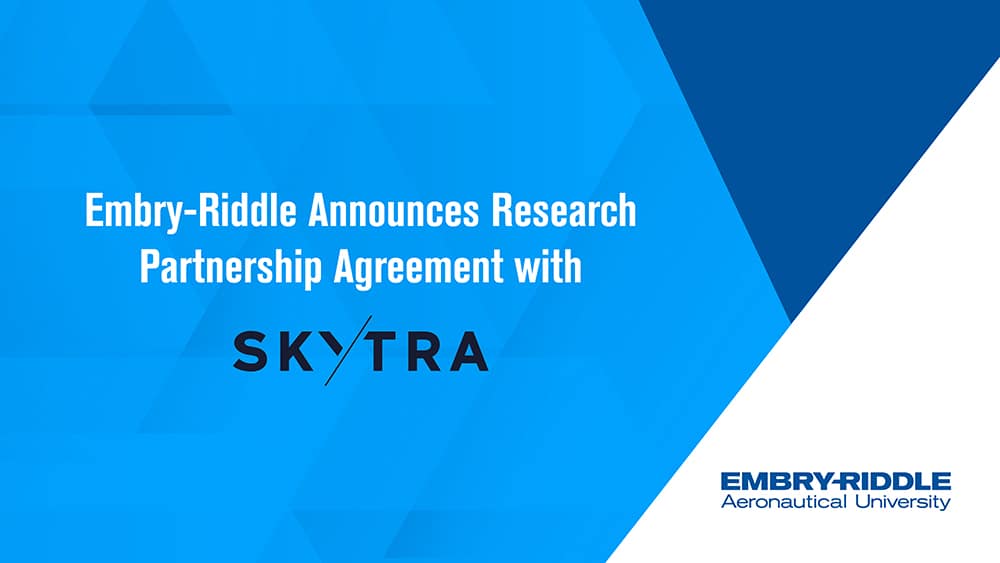 A recent partnership forged between Embry-Riddle Worldwide's College of Business and the Airbus subsidiary Skytra will enable the school to develop a strong niche in the key area of financial risk management while allowing students to learn skills that will be in constant demand in a range of industries around the globe.
"There are not many schools that specialize in this area," said Dr. Maneesh Sharma, Dean of Worldwide's College of Business. "Financial risk management is a unique, STEM-based discipline that is crucial not only for the aviation industry, but for nearly any field, which will give students a skill that is transferable."
Skytra was created by Airbus in 2019 to help manage revenue streams in an industry that can be volatile, and that goal has become even more crucial since the pandemic began earlier this year.
The partnership with Embry-Riddle has its roots in financial risk management courses Dr. Sharma and a colleague had designed for the International Air Transport Association (IATA), which ultimately connected him with Skytra.
Dr. Sharma then teamed up with Embry-Riddle professors Sunder Raghavan, Alfonso Canella, and Ron Mau on a project designed to authenticate the value of Skytra's product offerings.
Their research showed that one of Skytra's tools, the Trans-Atlantic (TA) index, offered revenue protection close to 90%, even after the pandemic collapsed yields.
This groundbreaking ability to hedge revenue has profound implications for the aviation industry and other fields, particularly tourism, which extends to lodging, leisure and theme parks.
The partnership also will help enhance Embry-Riddle's longstanding reputation as an innovator and thought leader when it comes to business innovation.
"The focus on risk management distinguishes us from other business schools, and also elevates the overall Embry-Riddle brand in business education," Dr. Sharma said.
As Skytra's preferred academic partner, Embry-Riddle will continue conducting research in areas that hold the potential to transform the travel industry, including revenue hedging, building a price lock market for businesses and individuals, and offering better revenue protection for the entire tourism industry.
For students in Worldwide's College of Business, Dr. Sharma says the value of the new partnership is clear.
"If they come to Embry-Riddle and are willing to learn, they can build knowledge in an area that will ensure they stand out in a competitive job market," he said. "Financial risk management is a discipline that few have expertise in, but it's important in nearly every industry."
Posted In: Business