FireSpring Fund, a 501(c)3 with the mission to bridge the funding gap and help companies start, grow and stay in Central Florida, was selected by Embry-Riddle in February to receive $1 million to invest in promising new technology companies to help jump-start a thriving Volusia County innovation corridor with high-quality and high-paying job opportunities.
After a nearly three-month review process, the winning companies were announced Wednesday, May 10, at the Starter Studio Demo Day event at Dr. Phillips Center for the Performing Arts in Orlando. The companies will receive $25,000 each to kick-start their ventures. Winning startups include companies founded by Embry-Riddle students and graduates, top-place finishers in the university's Launch Your Venture Competition held in April, and companies that are part of the John Mica Engineering and Aerospace Innovation Complex (MicaPlex) in the university's Research Park Technology Business Incubator.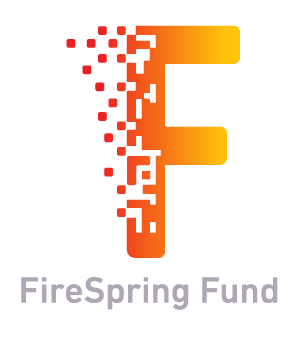 The winners are:
Embedded Control Designs LLC – Founded by Daytona Beach Campus graduate and now master's student Michael Campobasso and Shane Stebler, a Daytona Beach Campus graduate, Embedded Control Designs produces drones equipped with a unique communication architecture – swarm technology — that empowers farmers who need reliable and efficient crop-monitoring solutions by providing an operationally fault-tolerant data collection platform that eliminates the need for multiple certified drone pilots. It recently placed second in Embry-Riddle's Launch Your Venture Competition held last month.
Myers Devices LLC – This company was founded by Kristi Myers, a practicing nurse-anesthetist with a patent pending for a medical device to help prevent healthcare-associated infections. Her device, the Yankaddy, is a disposable holster to hold the Yankauer Suction, the most widely used suction device and an identified source of contamination. The Yankaddy will allow medical providers a one-handed method of use and a storage location that is clean, safe and convenient. In the U.S., nearly 2 million people are victims of hospital-associated infections. That number results in 99,000 deaths and adds $30 to $45 billion to the nation's healthcare costs. The Myers Devices' target market is every healthcare setting that uses the Yankauer Suction instrument. The company also is part of Embry-Riddle Research Park's MicaPlex Technology Business Incubator.
Censys Technologies Corporation – The company founders, former Daytona Beach Campus Embry-Riddle student Payal Chaudhari and current Embry-Riddle seniors majoring in Aerospace Engineering Trevor Perrott and John Lobdell have strong technical backgrounds in Unmanned Aerial Systems (UAS). They are using these skills and experience to develop an unmanned aerial system with Beyond-Visual-Line-of-Sight capabilities. Its remote sensing will streamline the flow of data from acquisition to action. The system is being designed to support other UAS service companies, agriculture and the petroleum industry. They have trademarked the name "DRAGONSi™" and will be focused on developing the vehicle and system. The company also has secured $50,000 in outside contributions and is part of Embry-Riddle Research Park's MicaPlex Technology Business Incubator.
Weintraus LLC – Created by Daytona Beach Campus Commercial Space Operations graduate Scott H. Weintraub, this company is being established to provide satellite servicing, space debris mitigation, in-orbit refueling services, and perhaps someday, asteroid mining. Its current project is the Hercules Space Tug, which will have the ability to fly in space and move small spacecraft from one location to another. The company also recently placed third at the Launch Your Venture competition and is part of Embry-Riddle Research Park's MicaPlex Technology Business Incubator.
Sensatek Propulsion Technology – U.S. Marine Corps veteran and candidate for an M.S. degree in Aeronautics at Embry-Riddle Worldwide Reamonn Soto founded Sensatek Propulsion Technology Inc., which earned the first-place nod and a check for $10,000 at the university's Launch Your Venture competition. Sensatek licenses patented technology to manufacture ceramic sensors that wirelessly measure the health of gas turbines, predicting failure before it happens and letting operators know that maintenance should be done. Owners of gas turbines will see lower costs, resulting in savings that may be measured in the millions of dollars. Dr. Mark Ricklick, Associate Professor of Aerospace Engineering at Embry-Riddle's Daytona Beach Campus, serves as an advisor to the company.
"Embry-Riddle's commitment to supporting forward-thinking, cutting-edge technology that not only starts here in Volusia County, but stays here, is something that is exemplified by these companies and their founders," said Embry-Riddle Senior Vice President of Administration and Planning Rodney Cruise. "We are excited to support these companies. In addition to unique opportunities for the founders, as these companies grow they will become opportunities for high-paying jobs in our community."
"All of these teams embody three of the most important attributes we look for, which are innovation, technology and strong teams," said FireSpring Fund Executive Director Donna Mackenzie. "I am so excited to work with them through this six-month accelerator program and beyond."
Many other Central Florida organizations specializing in advanced technology, business startup, legal services, IT, professional sports and venture capital have already joined Embry-Riddle's Research Park. International Speedway Corporation (ISC), DuvaSawko EM Billing & Management Solutions, and Wellspring have signed on as Nexus Partners and are positioned to influence, contribute to, and access the burgeoning businesses that will bring new tech enterprises to market. In addition, Resident Partner positions at the park have been filled by the FireSpring Fund, Cobb Cole, James Moore & Co., Vann Data Services and venVelo. Resident Partners will be on premises to provide professional advice, direction and services while making connections and long-term relationships with startup companies within the Research Park and university. They will support startup ventures and advance new technologies toward commercialization and launch. Nexus as well as Resident Partners will in many cases offer pro bono professional services to up-and-coming businesses.
All partners will be housed in the Research Park's cornerstone building, the John Mica Engineering and Aerospace Innovation Complex. Named after former U.S. Representative John Mica (R-Florida) in honor of his key role in supporting the university's educational and research endeavors and more commonly called the MicaPlex, it is a 50,000-square-foot, state-of-the-art innovation hub designed to encompass research enterprises in aviation, space, engineering, unmanned systems and the environment working in partnership with Embry-Riddle faculty and students. Located adjacent to the Daytona Beach Campus, it will include 10,000 square feet of flex-lease space as part of a collaborative platform for incubating new technologies, of which the university recently announced its first flex-lease tenant housed at the MicaPlex, Aerial Applications, a provider of rapid drone-based maps. Additional tenant partnership opportunities are still available for the flex-lease space.
Media Contacts:
Melanie Hanns, Director of Media Relations, Embry-Riddle Aeronautical University; Office: (386) 226-7538; melanie.hanns@erau.edu
James Roddey, Director of Communications, Embry-Riddle Aeronautical University, Daytona Beach, Fla., Campus; Office: (386) 226-6198; james.roddey@erau.edu.
---
About The John Mica Engineering and Aerospace Innovation Complex (MicaPlex)
Known as the MicaPlex, this cornerstone building of the Research Park at Embry-Riddle Aeronautical University will house collaborative workspaces, a wide range of laboratories and business support services collocated to ensure that technology-focused startups will have every advantage for success. The first building phase also includes a large wind tunnel and test facility with cutting-edge instrumentation. Named for former U.S. Representative John Mica (R-Florida) in honor of his key role in supporting the university's educational and research endeavors, it is strategically located in Central Florida's "Convergence Zone" of innovation and discovery. This collaborative atmosphere is designed for incubating new technologies across 10,000 square feet of flex lease space to meet tenants' needs, and is scheduled to be completed in Spring 2017. For more information, go to erau.edu/micaplex. For information about partnership opportunities, call (386) 226-4928 or email micaplex@erau.edu.
About FireSpring Fund
FireSpring Fund was founded in 2015 with support from key local partners including University of Central Florida, Rollins College, City of Orlando, Orange County, and many other business and civic leaders. The fund is organized as a nonprofit 501(c)3 to provide seed capital to early-stage technology companies that show significant growth potential and a broad national or international reach of customers. It is led by experienced local business people and community leaders. It is housed within Canvs, the downtown Orlando coworking space. For more information, visit FireSpring Fund's website, Facebook page or follow @FireSpringFund on Twitter.