Opportunities Abound for Worldwide UAS Students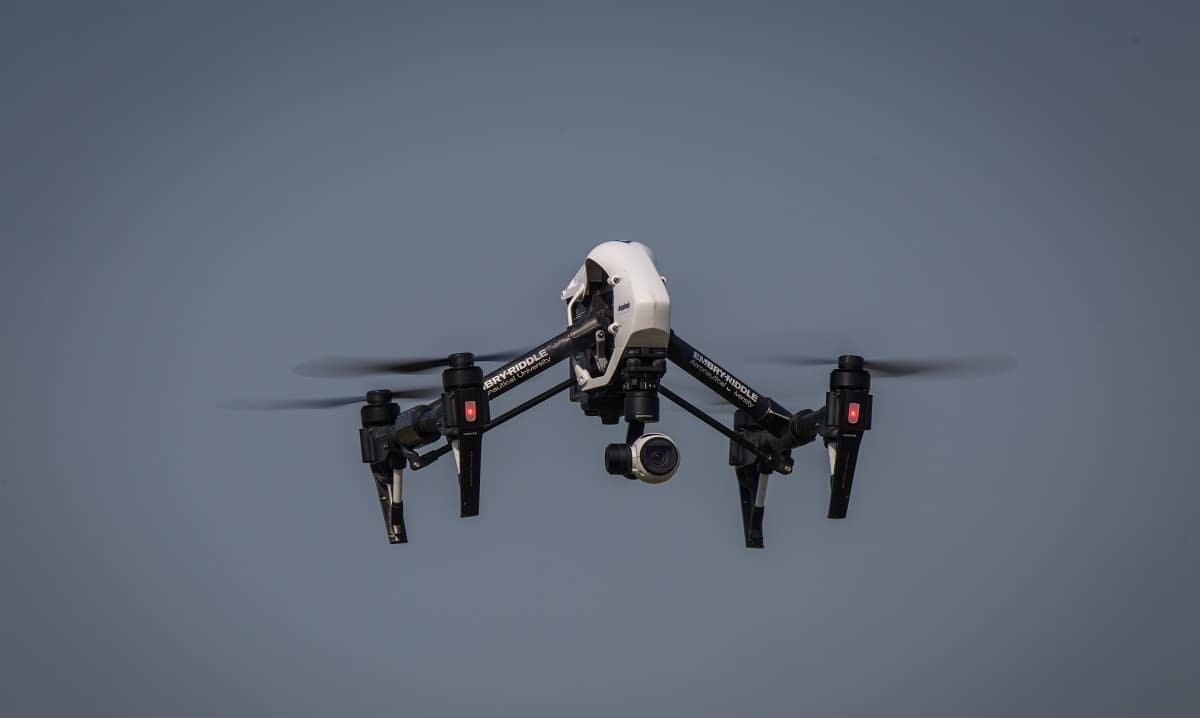 These new academic options, supported through the Department of Flight in the College of Aeronautics, provide students with the Knowledge, Skills and Abilities (KSAs) to safely and effectively operate sUAS while working toward Part 107 Remote Pilot certification.
"This is one of the most exciting and fastest-growing technologies out there," said Dr. Brent Terwilliger, assistant professor of Aeronautics for Embry-Riddle Worldwide. "Providing such an educational option affords our students the opportunity to apply UAS-specific KSAs in a practical, safe, and appropriate manner."
And under the guidance of Embry-Riddle's expert faculty, UAS students are getting opportunities like never before.
Just recently, students and faculty were able to take part in a mission that set the record for the longest drone delivery in the United States: a 97-mile flight over Texas using cellular connectivity as part of a UAS Consortium based out of Nevada that included Embry-Riddle, the Nevada Institute for Autonomous Systems, Volans-i UAS, Latitude UAS, and AUV Flight Services.
The Unmanned Aerial Vehicle took off from a location in central Texas and flew a preplanned route using a combination of a mobile command and a visual observer team equipped with enhanced radios and cell phone communications which allowed the UAV to be flown using a cellular communications until it successfully landed and delivered its package in Austin, Texas.
"Drone package delivery in an urban and remote environment is the wave of the future," said Dr. Chris Walach, an adjunct assistant professor in the College of Aeronautics at Embry-Riddle Worldwide as well as the Director of the FAA-designated Nevada UAS Test Site. "These package-delivery milestones prove that new UAS technology enables the safe integration of UAS into the NAS for long-distance and urban package deliveries."
For Embry-Riddle students, who served as the visual observer team for the mission, this project was just one more way they can stay on the cutting edge of technology.
"Aviation has evolved much since the days of the Wright Brothers and I truly believe that unmanned systems are going to revolutionize the aviation industry and beyond," said Kandi Windham, Campus Director of the Worldwide campus in Houston, Texas. "I am proud that Embry-Riddle faculty, students, and fellow alumni are actively playing a part in this incredible journey."
In addition to the new sUAS minor and graduate concentration/specialization, Worldwide also offers the Bachelor of Science in Unmanned Systems Applications and Master of Science in Unmanned Systems degrees. 
As various industries turn to UAS to transport goods, provide humanitarian relief, improve agriculture and deliver emergency assistance, the demand for remote pilots has grown. These new options are designed for students who want to complement their academic work with an appropriate certification and gain hands-on flying experience. They were designed in conjunction with Worldwide's unmanned systems degrees, but also are available to students in a wide variety of degree programs who want to diversify their skill set and add a professionally relevant application. 
"A student in emergency services or fire science may utilize the sUAS minor to prepare for a future application of sUAS in first-responder scenarios," said Embry-Riddle Worldwide Aeronautics Professor Stefan Kleinke. "This minor and specialization is also a good fit for a business or management degree student who works or plans to work in one of the current or potential sectors for commercial sUAS application."
Courses for the undergraduate minor include Private Pilot Operations, Operational and Business Aspects of Unmanned Aerial Systems, UAS Flight and Mission Planning, sUAS Practical Application and Assessment and an elective in Aviation Safety.
The graduate 9-credit graduate concentration and 12-credit specialization feature sUAS Operational Fundamentals, Practical Application and Assessment, and Operational Planning and Safety Management. 
During the hands-on flying course (sUAS Practical Application and Assessment) students will have the opportunity to use interactive scenario-based modeling and simulation, combined with live sUAS tools, to establish and improve unmanned airmanship skills with instructor-guided feedback and practice.
Students will purchase a designated sUAS platform that they will utilize during training and later keep as their starter kit. Students will also travel to a weekend flying event with faculty and fellow students to conduct a sUAS operation that will serve as their final evaluation, expose them to a large number of rotary and fixed-wing sUAS, and complete their aerial research projects.