Online Learning Helps International Student's Dreams Take Flight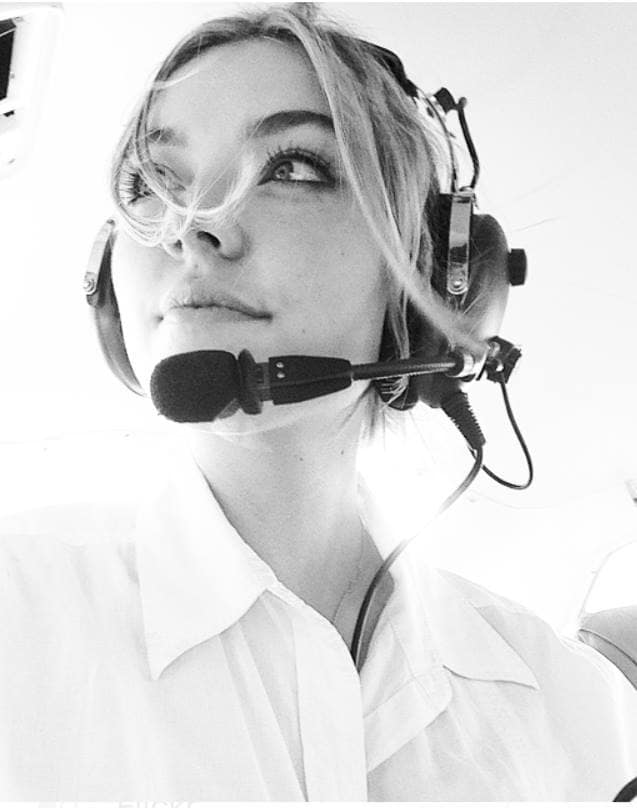 For 20-year-old Savannah Boltman, online classes at Embry-Riddle Worldwide are giving wings to her aviation dreams.
Boltman is a student living in Johannesburg-Gauteng, South Africa, and she's on schedule to graduate in 2021 with a Bachelor of Science in Aviation Business Administration. Online classes are bringing her education goals closer – but they're also allowing her to pursue other passions, such as learning to fly.
"I have the flexibility I need to still earn my flying hours and work on my community service projects on the side, but I also get to choose when I can sit down and focus on my course work," said Boltman. "ERAU is the only institution available to international students that truly felt appealing to my need for an aviation-specific degree. I feel I am surrounded by like-minded aviators and academics in my online courses, and I still feel a strong sense of college spirit and pride despite not being on a physical campus."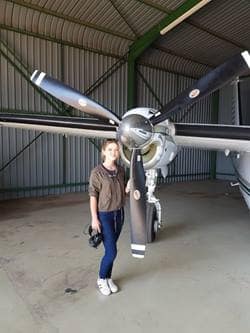 That's the power of Embry-Riddle's online classes. They enable students far away from residential campuses in Florida and Arizona to get all the benefits of attending the world's premier aviation and aerospace institution - from wherever they happen to be.
For Boltman, the online option was the best way to earn a degree from the school she has always wanted to attend.
"It has been my dream institution since I found my passion for aviation," she said. "I am intrigued by the challenging but rewarding coursework, the invaluable and diverse range of skills I am learning through my course, and of course the focus on aviation. I am immensely appreciative for the opportunity to be a pilot, but also earn my degree simultaneously as I work online."
Boltman fell in love with the aviation industry after taking an intro flight in 11th grade through the Southern African Women in Aviation Programme.
When researching aviation-specific institutions, she realized immediately that many of them were not available to international students. Embry-Riddle, on the other hand, offered everything she could have asked for: a variety of aviation degree programs, international admissions, plus plenty of other perks. She said she feels welcome in her classes and connected to peers who share similar career goals.
When it comes to her own career, Boltman already has some big plans. She hopes one day to run her own aviation business that offers a variety of services. As a pilot, her goals are equally ambitious.
"I am working towards my Air Transport Pilot License (ATPL), as I will use experience flying commercially to then earn a rating on a favorite jet of mine, the Bombardier Challenger," she said, adding: "I am a student drone pilot as well, so I look forward to seeing where that route takes me."
If that wasn't enough to keep her busy, her place on the Embry-Riddle Dean's List has given Boltman an opportunity to begin training as a controller with Air Traffic and Navigation Services (ATNS) Africa.
"So now I'm an ERAU student, student pilot, drone pilot, and an air traffic controller in training," she said. "I have a lot of educational progressions happening now but I am loving every moment."
Boltman also helps Women & Aviation Africa manage projects for the Girls Fly Programme in Africa Foundation, which aims to educate and empower female students interested in aviation through holiday activities and an annual STEM camp.
Ultimately, Boltman would like to start a similar type of program that would give girls and young women a head start when it comes to aviation careers in particular and STEM careers in general.
"I want to change the face of the aviation industry to be the most positive and successful version possible," she said.
For anyone considering an online education at Embry-Riddle, Boltman encourages them to persevere through the demanding assignments and the academic hurdles because it will lead to success.
"The hardest part of any challenge is starting," Boltman said. "College is intimidating, but once you've started each and every goal feels a little bit more attainable and your fears gradually become far smaller than they once were. The process in itself is a satisfying personal stepping stone that you should enjoy and take your time with."
And the Embry-Riddle experience? It's everything she thought it would be – and more.
"I feel I am receiving the most relevant and incredible education," she said. "I have been assisted so readily and welcomed by the helpful professors and my counselor; I absolutely love my coursework and have found improvements in my confidence with mathematics and business skills. I am proud to be an Eagle."