Pandemic Leadership: New SGA Embraces Opportunity to Effect Positive Change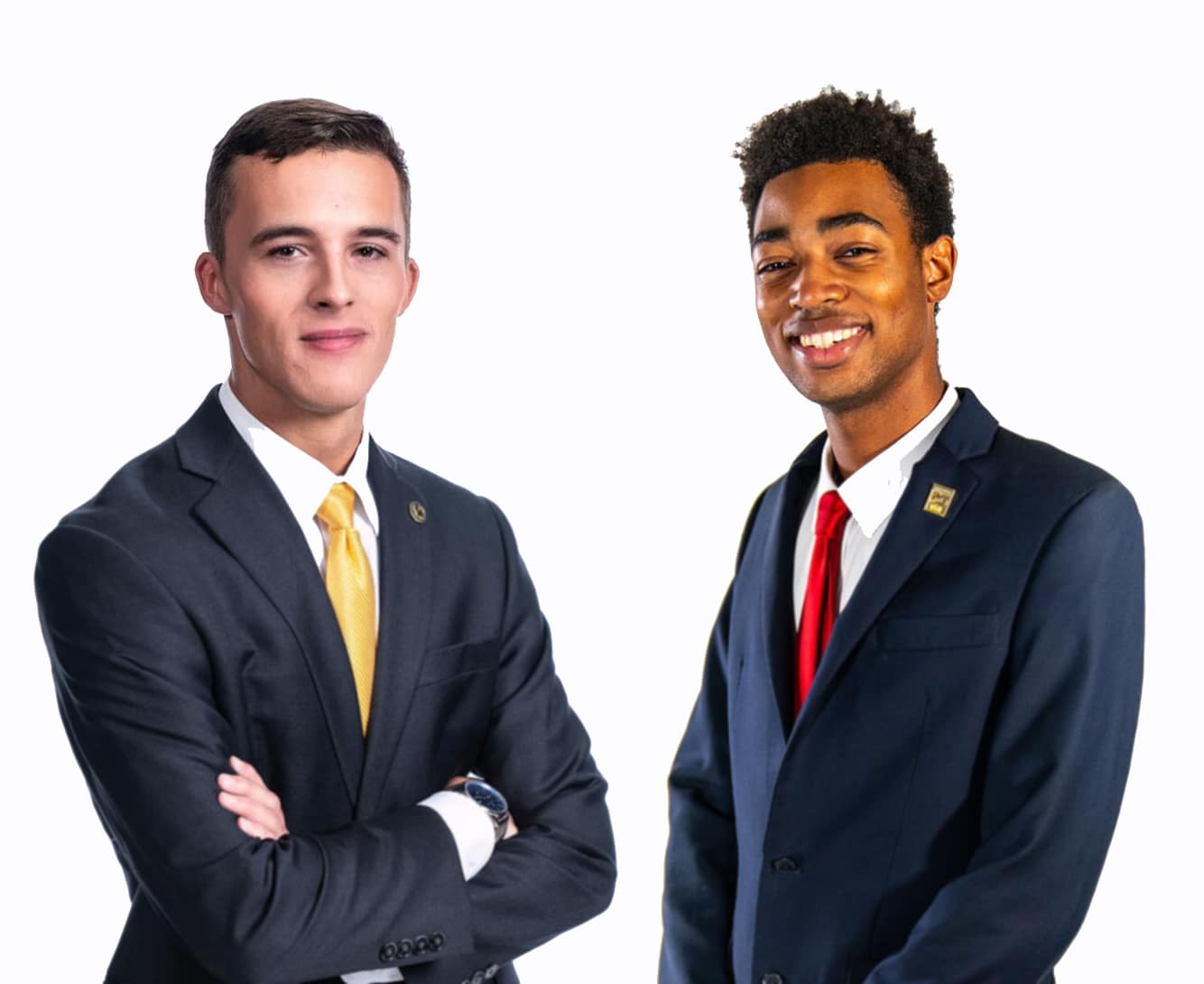 Facing unprecedented challenges as the fall semester begins at Embry-Riddle Aeronautical University, new Student Government Association (SGA) presidents Melea Tucker, at the Prescott Campus, and Jim Myers, in Daytona Beach, Florida, know that the 2020-2021 school year will be unlike any others in years past.
In Daytona Beach, Myers, a junior Aviation Business Administration major with a concentration in Supply Chain Management, campaigned with Vice President Cassandra Harrison and Treasurer Skylar Mossop on confronting the status quo to conquer historic challenges on campus, such as parking limitations, food service improvements and inter-departmental collaboration.
"Helping students cope with Covid-19 on campus is the SGA's top priority, but we will not forget the initiatives and projects we campaigned on," said Myers. "Our goal is to make the next two semesters the best possible experience, ranging from academics to student life. Maintaining safety, student wellness and quality learning will be our main focuses."
In his final year majoring in Global Security and Intelligence with a concentration in Intelligence and minors in Arabic and Middle Eastern Studies and International Relations, Prescott SGA President Melea Tucker, along with Vice President Timmy Casnellie, Secretary Allyson Campbell and Treasurer Hunter Langemo, acknowledges the uncertainty students face this year, but they remain committed to working on creating an open and inclusive dialog on campus.
"The SGA Council came together this summer to address what we can control on campus – the social and academic environment as students and improving our internal structure," said Tucker. "We are launching the Compassion Initiative, a program to encourage inclusiveness and social justice. We also want to help end food insecurity on campus. Our ultimate goal is keeping everybody safe during the pandemic and working together to help create a campus community that is open-minded and compassionate."
Both SGA presidents have been active with campus groups since they came to Embry-Riddle and both have benefitted from being past members of the SGA. Myers served as a Daytona Beach Campus David B. O'Maley College of Business representative and was involved in coordinating transportation shuttles to and from Orlando International Airport for Thanksgiving and Winter breaks. Tucker was SGA Vice President last year and worked to help improve lighting and safety at night at the Prescott campus.
Both new student leaders have also benefited from past summer internships, which are helping them today as campus leaders.
For Myers, an internship two summers ago with the Experimental Aircraft Association had him working with the FAA on policies affecting the experimental aircraft community. This past summer, he interned with Boeing Defense, Space & Security as a procurement agent with the F-15 and F-18 programs. His plans beyond college include a wide variety of career options in the aviation industry, but for now his focus is at the Daytona Beach Campus, concentrating on his business degree and leading the SGA.
Posted In: Institutional News