New Satellite Mission Control Center to Prep Embry-Riddle Students for Space Careers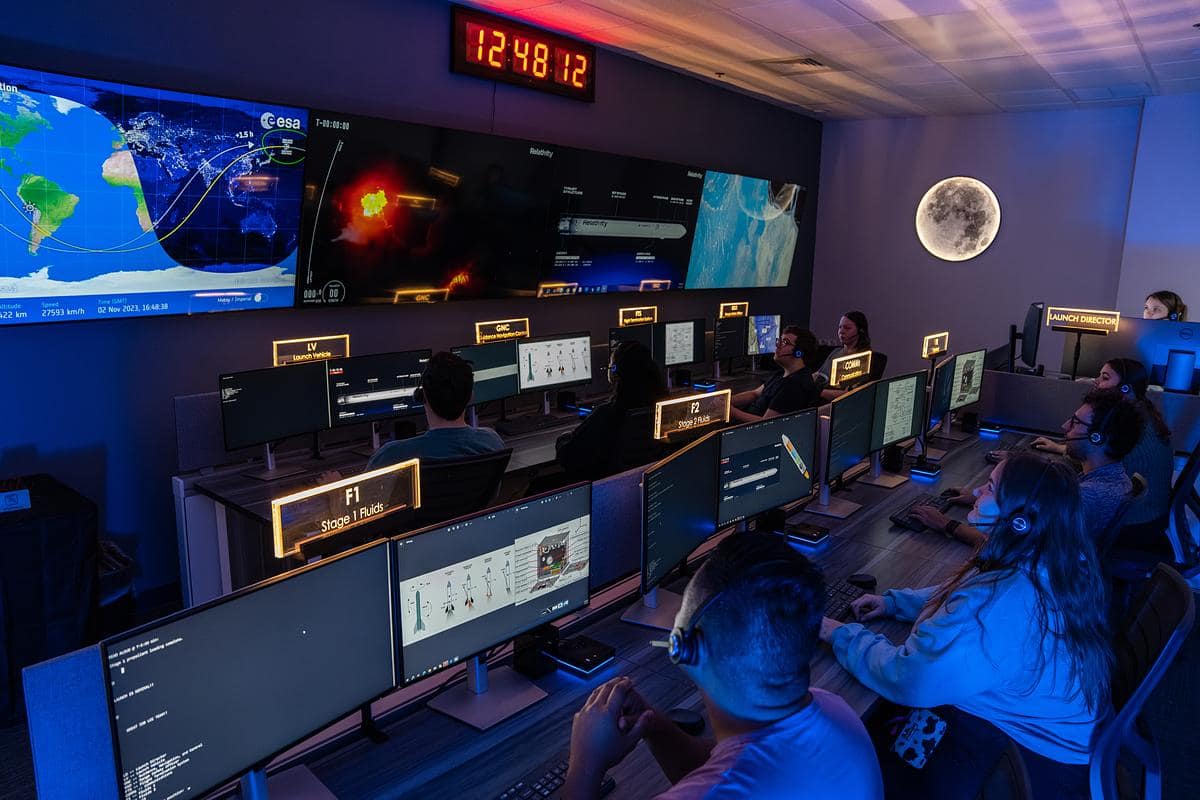 Every operational satellite currently orbiting Earth — over 4,800, according to the United Nations Office for Outer Space Affairs — is being operated by a human in a satellite mission control center. It is increasingly specialized work, especially as the industry continues to grow: For the second consecutive year, in 2022, new records were set for the most orbital launch attempts and the most successful orbital launches, with 178 total successful launches taking place.
That high level of demand for celestial real estate is what precipitated the opening of a new center at Embry-Riddle Aeronautical University, which will arm students with the skills needed to start exciting new careers in the booming space industry.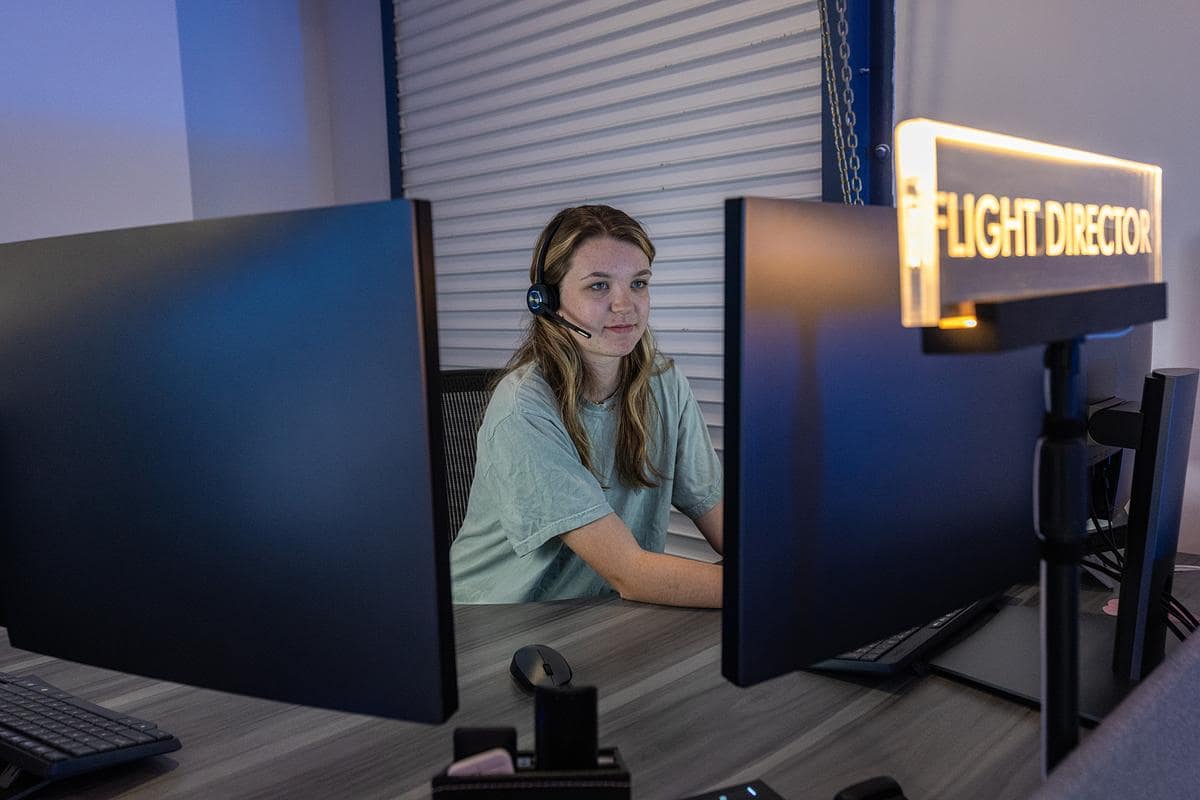 Student Kaelyn Tindall operates the launch simulator in the Satellite Mission Control Center, in Embry-Riddle's College of Aviation. (Photo: Embry-Riddle/David Massey)
"We are one of the only degree programs offering students a unique, hands-on experience with mission control operations," said Dr. Tom Guinn, chair of the Applied Aviation Sciences Department. "This, paired with a degree in Space Operations, makes our graduates uniquely job-ready for positions at control centers."
The new control center on Embry-Riddle's Daytona Beach Campus is equipped with cutting-edge equipment to simulate real-life scenarios.
"The lab gives us the ability to simulate and train students on the operations in a typical mission control center, where satellites are tracked, monitored, and any anomalies are resolved," Guinn said. "In the past, we simulated sending commands to satellites and then simulated the response. Now that the new control center is equipped with classroom CubeSats, students will now be able to physically see the satellite's response to those various commands."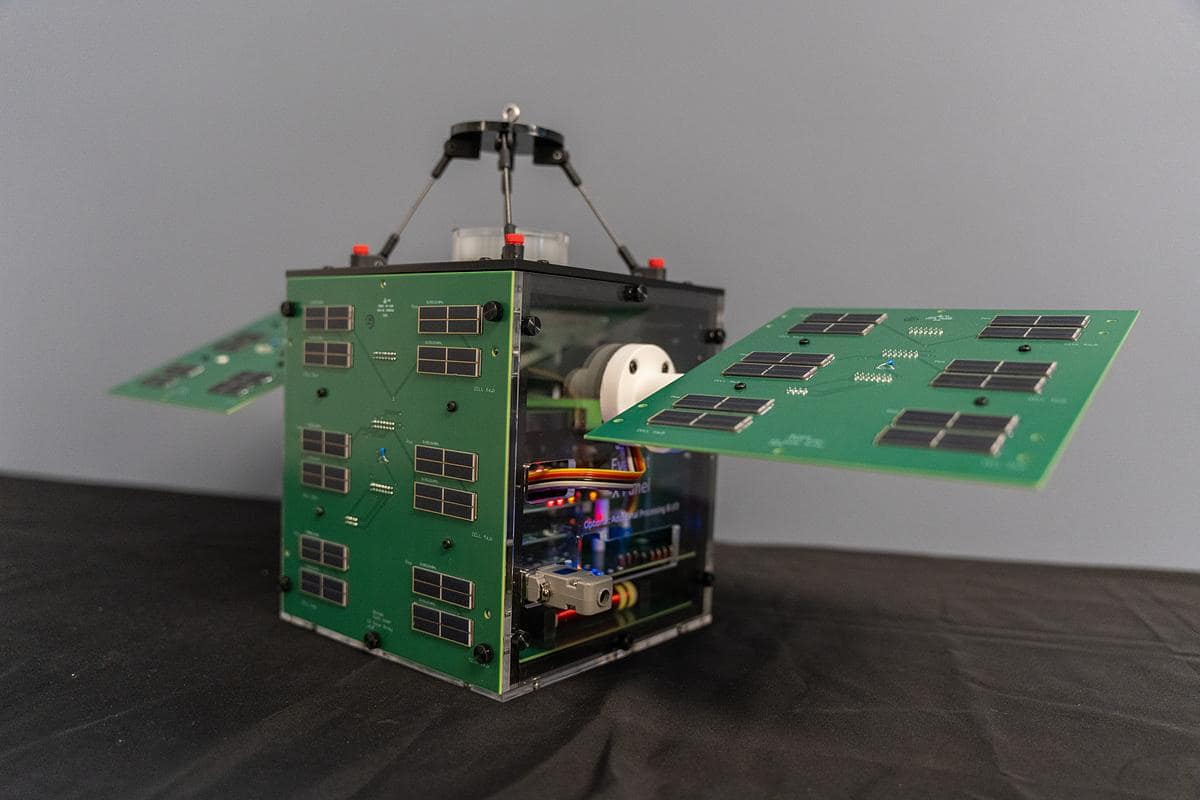 A form of nanosatellite, CubeSats are routinely launched into space for reasons relating to research, Internet communications and more. These devices are tracked by human satellite controllers. (Photo: Embry-Riddle/David Massey)
Traditional satellites, as well as much smaller "CubeSats," are being launched into space for a variety of reasons — such as for the collection of research data, to improve communication systems and to establish new broadband internet networks. As more satellites deploy, however, more debris builds up in space — there are currently over 3,400 out-of-commission satellites orbiting Earth, in addition to those active.
The specialists working in satellite mission control centers must track these objects, in an effort to successfully deploy new hardware.
"Students working in the lab will generally be taking our Mission Control capstone course, which brings several aspects of space operations into play — such as policy, orbital mechanics and payload management," Guinn added. "These students will be very well equipped to enter the workforce with a variety of space companies."
Posted In: Space