New Research Park Tenants Focus on 'Flying Cars,' More Efficient Gas Turbines and Wheelchair Innovation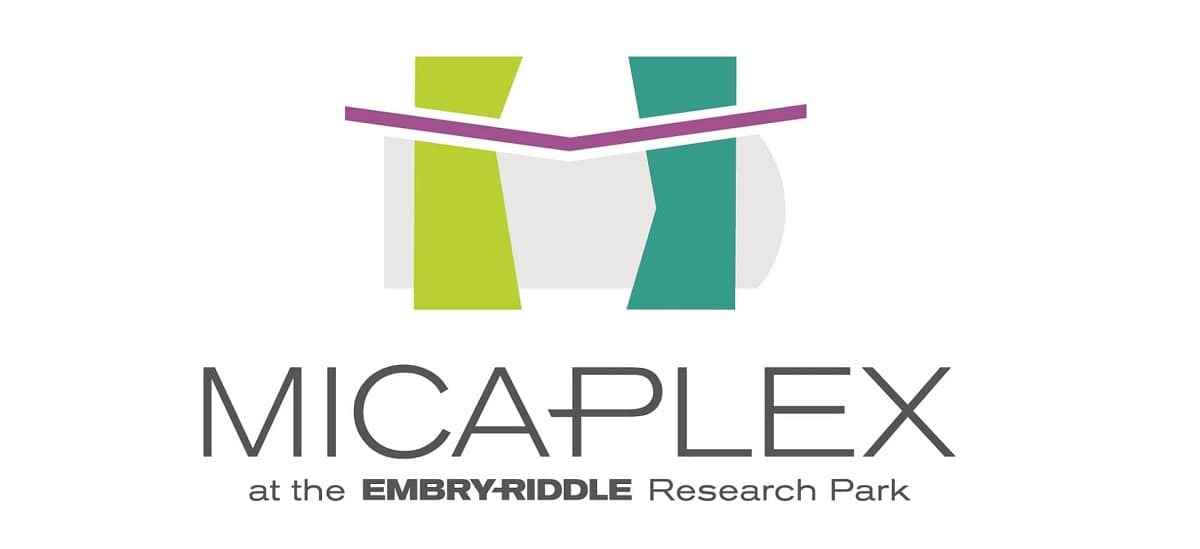 Embry-Riddle Aeronautical University's Research Park will kick off the new year with the addition of two new Tenant Partners developing automated, hybrid-electric aircraft of the future and therapeutic wheelchairs as well as the addition of a startup led by a recent Embry-Riddle Worldwide graduate as part of the Technology Business Incubator.
Housed in the Daytona Beach-based John Mica Engineering and Aerospace Innovation Complex (MicaPlex), the new Tenant Partners are JackDrive Mobility Inc., specializing in solutions for the mobility challenged, and VerdeGo Aero, founded by Erik Lindbergh (electric flight pioneer and grandson of aviation legend Charles Lindbergh) to create the next generation of the "flying car."
With a modified bench-press type motion propulsion system, JackDrive Mobility has created an indoor/outdoor prototype wheelchair designed to reduce potential carpal tunnel and rotator cuff injuries that can be associated with excess use of traditional wheelchairs. The unique functionality of the propulsion system aims to provide health and fitness benefits to otherwise mobility challenged individuals.
By using advanced hybrid-electric propulsion technology along with full flight-envelope safety systems, VerdeGo is developing a safe, quick and quiet hybrid-electric vertical takeoff and landing (eVTOL) aircraft that can be flown piloted or autonomously. The result will be a cost-effective and efficient solution for passengers and cargo being transported in and around congested urban areas. Embry-Riddle Daytona Beach Campus Professor of Aerospace Engineering and Director of the Eagle Flight Research Center (EFRC), Dr. Richard "Pat" Anderson serves as co-founder and Chief Technology Officer at VerdeGo.
As Tenant Partners, JackDrive Mobility and VerdeGo will join the Research Park's existing partners, faculty, labs and research facilities such as the EFRC and the future Applied Aviation and Engineering Research Hangar to foster and facilitate innovative business creation and incubation within Florida's booming research corridor. They also are able to collaborate with other established businesses and consult with on-site legal and financial advisors.
Also joining the MicaPlex as part of its Technology Business Incubator is Sensatek Propulsion Technology Inc., led by Embry-Riddle Worldwide master's degree recipient and U.S. Marine Corps veteran Reamonn Soto. In 2017, Soto became the first Embry-Riddle student to win the annual Florida Venture Forum's Statewide Collegiate Business Plan Competition held in Orlando, Fla.
Sensatek licenses patented technology to manufacture ceramic sensors that wirelessly measure the health of gas turbines, predicting failure before it happens and letting operators know that maintenance should be done. The results of this technology are lower costs and potentially millions of dollars in savings for gas turbines owners.
As a member of the Technology Business Incubator, which supports startup and early-stage companies that are at the research and development phase, Sensatek will also have access to labs, university resources, education, and training, as well as to partner expertise in legal, accounting, IT and venture capital investing and dedicated office space in the MicaPlex.
"As the epicenter of collaborative research enterprise and entrepreneurship, we are excited to welcome diverse and forward-thinking companies such as these to Embry-Riddle's Research Park," said Embry-Riddle President Dr. P. Barry Butler. "As these companies develop and succeed, they will join existing partners and our university's talent base to serve as a catalyst not only for increased exposure for Florida's rapidly growing reputation as a technology and innovation hub but as a stimulator and provider of high-paying, high-tech and highly skilled jobs to our community."
For more information on the MicaPlex, go to erau.edu/micaplex.