New Course Helps Aviation Professionals Fight Rising Risk of Cyberattack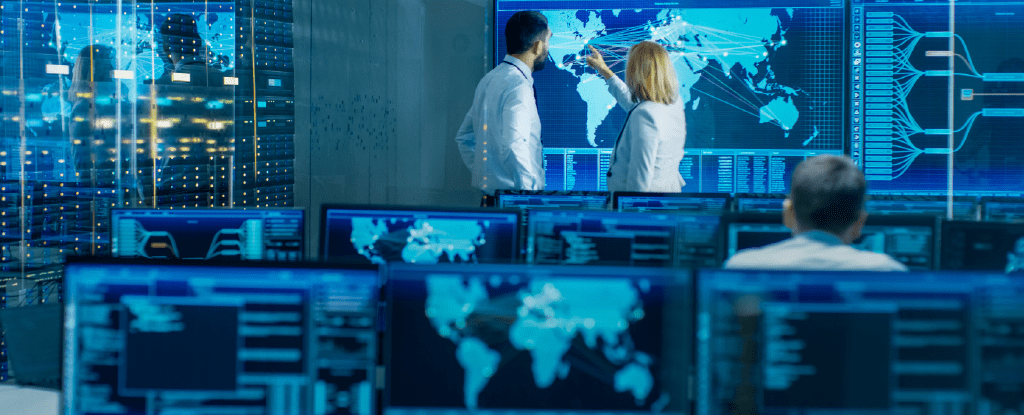 As cyberattacks against vital infrastructure continue mounting around the world, Embry-Riddle Aeronautical University is launching a new course designed to help those with leadership backgrounds in cybersecurity, safety, and technical management be better prepared to face the threat.
Foundations of Aviation Cybersecurity Leadership and Technical Management is Embry-Riddle's first International Civil Aviation Organization (ICAO) TRAINAIR PLUS program, and the class will be delivered virtually via EagleVision in 10 half-day sessions.
Over the last several decades, as aviation has become more dependent on technological advancements, the risk of essential systems being targeted by hackers has also escalated. This new program is specially designed to help aviation professionals face the unique cybersecurity challenges posed by the interconnected components that are now crucial to helping the industry function.
"The increased digitalization within the aviation sector helps to facilitate greater efficiency and enhances flight safety," said Embry-Riddle's Sophine Clachar, the lead course developer. "However, integrating these technologies with existing systems increases the risks of cyberattacks, and any disruption in one system can negatively impact the entire ecosystem. Therefore, it is important that aviation professionals understand the risks and adopt the best practices to ensure that systems and processes are secure and resilient."
The course was designed in close coordination with ICAO to address global aviation cybersecurity in line with ICAO's Aviation Cybersecurity Strategy and Action Plan.
"Cyber threats are a real concern to the aviation sector, and the human capital is a critical element to mitigate them," said Sylvain Lefoyer, Deputy Director, Aviation Security and Facilitation at ICAO. "We are pleased to partner with Embry-Riddle Aeronautical University to offer this course to the aviation community in order to raise awareness on cyber threats, support a globally consistent and horizontal approach in addressing them, with the ultimate objective to continue ensuring the safety, security, and sustainability of the aviation sector."
Foundations of Aviation Cybersecurity Leadership and Technical Management starts with four days of core teaching and then splits into two tracks, one focused on cybersecurity leadership, the other focused on technical management.
The separate tracks are taught for another four days, after which all attendees come together for two final days focused on practical exercises that put all their knowledge into practice.
There are currently three sessions scheduled for 2021 -- in August, October, and December -- in several time zones to serve the global aviation community.
Registration is now open for all the 2021 sessions.