Nearly 500 Eagles Take Flight at Prescott Campus Spring Commencement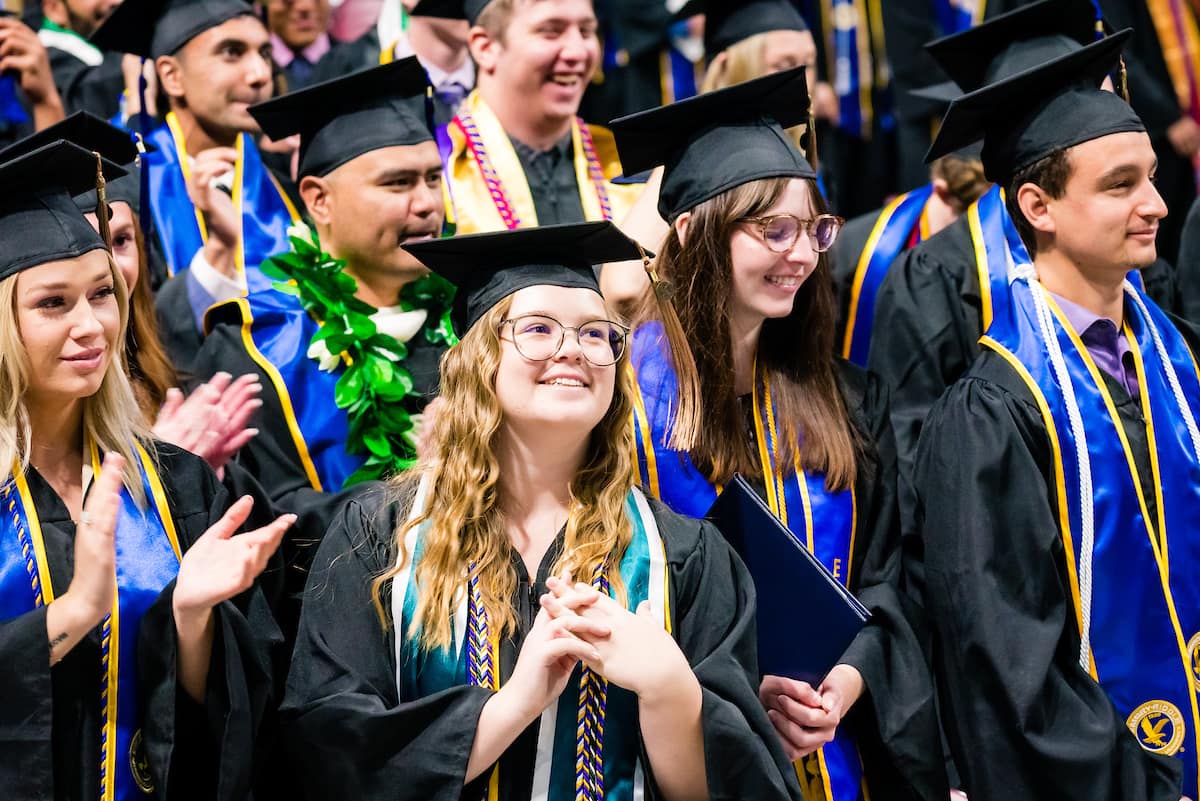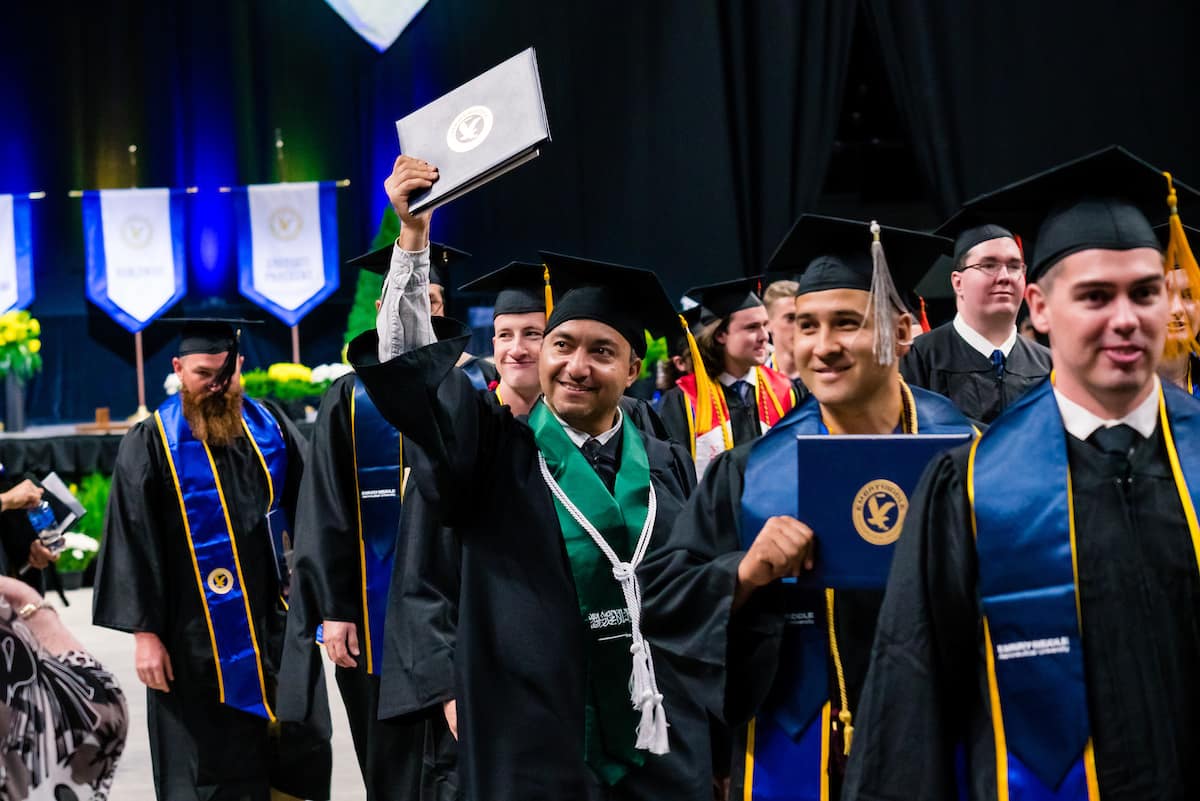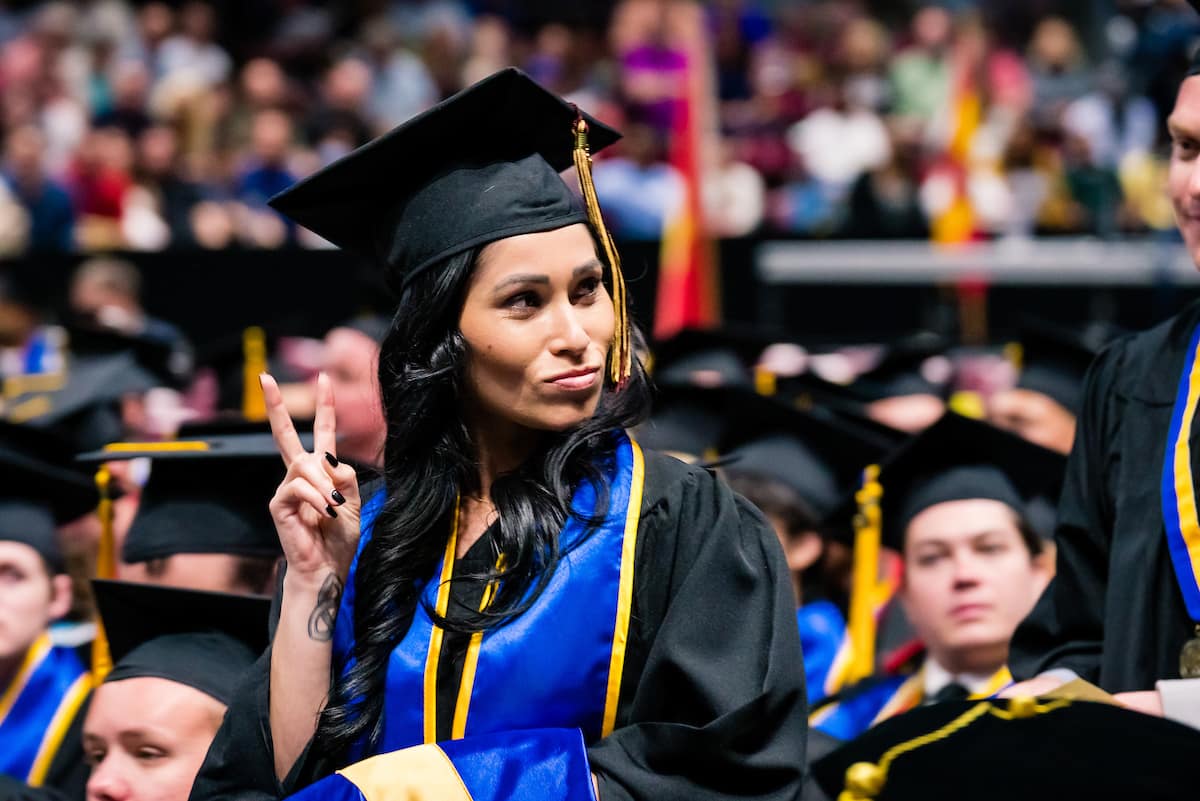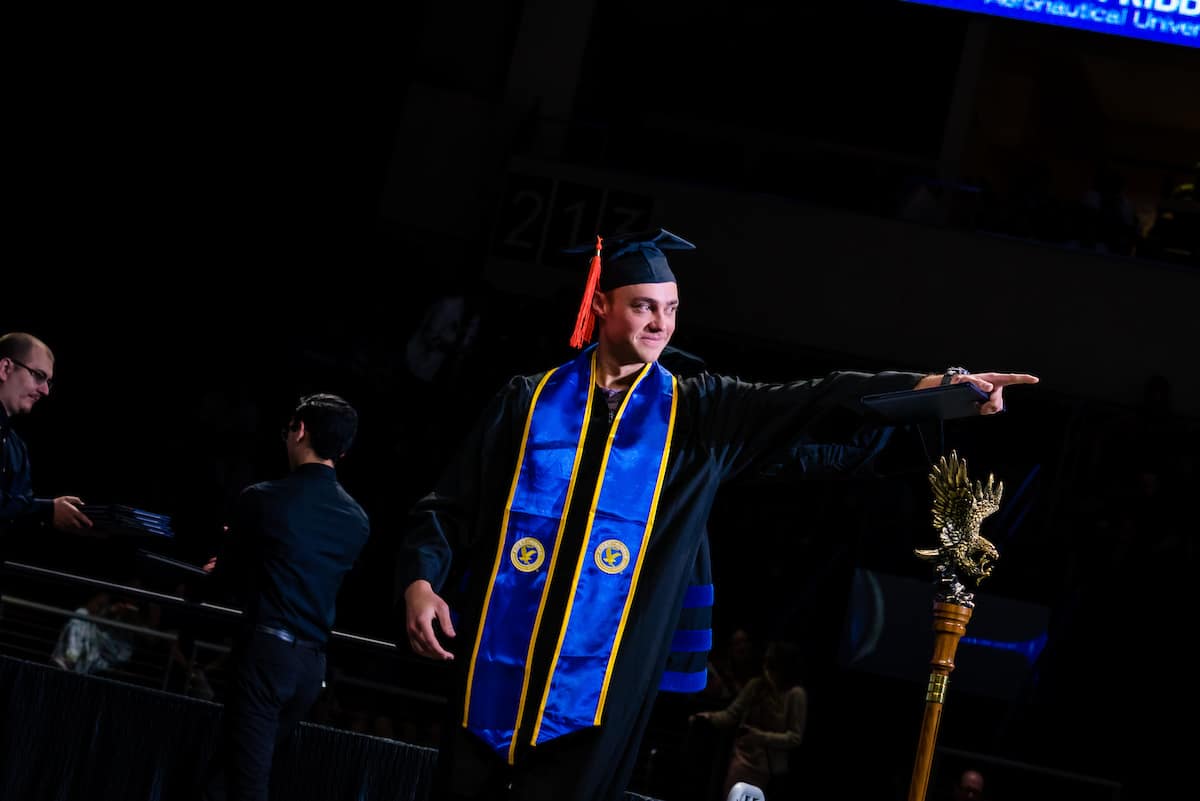 A total of 465 Embry-Riddle Aeronautical University students earned degrees at the Prescott Campus commencement ceremony on Saturday, May 7. That number includes 21 Worldwide Campus grads, nine who will earn their master's degrees, and four master's degree students from Prescott. Twenty-nine ROTC cadets commissioned as officers into the U.S. Air Force, and 11 cadets commissioned into the U.S. Army.
"I hope that you take as much pride in your accomplishments as I do," said Embry-Riddle President P. Barry Butler, Ph.D., at the ceremony. "You can carry that pride with you, wherever your life and career plans take you. As Eagles, you know that you can accomplish things that you never knew were possible."
Butler reminded graduates that the knowledge they have acquired at Embry-Riddle "goes well beyond the technical skills you picked up in the classroom."
Ryan M. Hartman, who graduated from Embry-Riddle in 2009, delivered the keynote address. Hartman is now the president and CEO of World View, a pioneering company in stratospheric exploration and space tourism, a role he called "the culmination of my passion and experience that started at Embry-Riddle."
"Being able to use aeronautics and aviation as a way to make travel and exploration more accessible — to help humanity using science and the spirit of curiosity — is more than I ever could have hoped for on graduation day," Hartman said.
Using space travel as an analogy, Hartman told graduates that the launch is often the riskiest moment. "Getting started and launching into something new is often the hardest in life, too. This is true for starting to write a term paper, starting a new job, learning a new skill or even getting into a new relationship," he said. "I encourage you to lean into the discomfort of a launch. It will lead to wondrous successes."
"Space is hard, and we fail often," Hartman continued. "Learn to distill challenges and failure in life down to simple lessons learned so that you improve from them."
Global Security and Intelligence Studies major Danielle Jamieson won this year's Chancellor Award, graduating with a 4.0 GPA and minors in both Arabic and Middle Eastern Studies, as well as Business Administration.
Tess Osborne and Will Kasdan, both Aeronautical Science majors and co-presidents of the Airline Pilots Association Aviation Collegiate Education Club, gave an address as class speakers, thanking alumni who regularly came to campus as pilot volunteers to share their experiences of working in the aviation industry. The two urged their fellow graduates to "strive to be that person to someone else and pay it forward."
As Prescott Campus Chancellor Dr. Anette Karlsson congratulated the graduates, she expressed enthusiasm for their future accomplishments.
"With your talent, your drive," Karlsson said, "you will work wonders in the world."