Nation's Largest Private Provider of Meteorological Insight and Data Joins Embry-Riddle's Research Park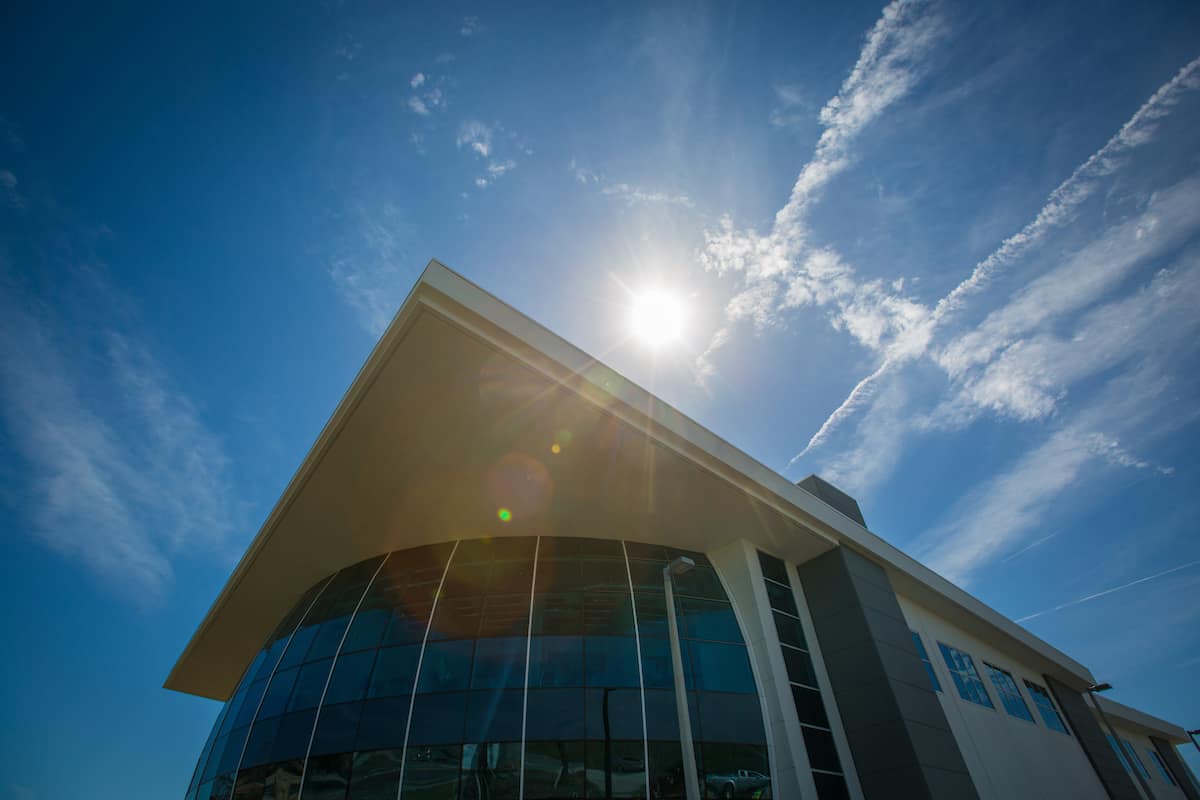 WeatherFlow, Inc., a leader in private sector weather observational, modeling and forecasting technology, is the newest addition to Embry-Riddle Aeronautical University's Research Park.
As a Tenant Partner with offices in the John Mica Engineering and Aerospace Innovation Complex (MicaPlex), located adjacent to the Daytona Beach Campus, WeatherFlow will join the Research Park's existing partners, faculty, labs and research facilities such as the Eagle Flight Research Center and the future Applied Aviation and Engineering Research Hangar.
WeatherFlow is a highly experienced team of meteorologists, hardware and software engineers, field technicians and data scientists. The Florida-based company offers its clients weather network products, data and applications, analysis and modeling, consulting and wind energy solutions. With its proprietary observing network at the heart of the company, WeatherFlow has delivered a steady stream of innovative weather-related products and services for over 20 years to clients including the National Weather Service, the National Hurricane Service, National Oceanographic and Atmospheric Agency, Defense Threat Reduction Agency, U.S. Navy and the Coast Guard, and the America's Cup.
"The addition of WeatherFlow with its ready-to-market products and established global reputation as a leader in meteorological services, products and analysis not only further diversifies the quality and level of expertise within the Research Park, it complements who we are as a university and is in line with our core commitment to provide innovative and high-tech solutions to real-world issues," said Embry-Riddle President P. Barry Butler.

More recently, WeatherFlow tapped its deep experience in weather networks and hardware to design an innovative family of Smart Weather Stations for the home weather enthusiast. The new Smart Weather Stations integrate with smart home platforms and commercial systems and employ machine learning techniques to improve quality of measurements over time.
"We are beyond excited to re-locate our main technical development offices to the Embry-Riddle Research Park. With direct access to cutting-edge R&D test facilities and co-location with other onsite startup tech companies our employees and company will flourish like never before," said WeatherFlow CIO David St. John.
Embry-Riddle's 90-acre Research Park is well positioned to take advantage of its location and its resources to meet industry needs for research and skilled employees in the state and beyond. Florida ranks No. 2 in the nation for aviation, aerospace and space establishments. More than 2,000 aviation and aerospace companies call Florida home and employ a talent pool of nearly 80,000.
For more information on the MicaPlex, go to erau.edu/micaplex. For more information about WeatherFlow, go to weatherflow.com.
---
About The John Mica Engineering and Aerospace Innovation Complex (MicaPlex)
Known as the MicaPlex, this cornerstone building of the Research Park at Embry-Riddle Aeronautical University will house collaborative workspaces and a wide range of laboratories and business support services collocated to ensure that technology-focused startups will have every advantage for success. The first building phase also includes a large wind tunnel and test facility with cutting-edge instrumentation. Named for former U.S. Rep. John Mica (R-Florida) in honor of his key role in supporting the university's educational and research endeavors, it is strategically located in Central Florida's "Convergence Zone" of innovation and discovery. This collaborative atmosphere is designed for incubating new technologies across 10,000 square feet of flex lease space to meet tenants' needs. For more information, go to erau.edu/micaplex.