National Science Foundation Expands Pathway to Cybersecurity Careers at Embry-Riddle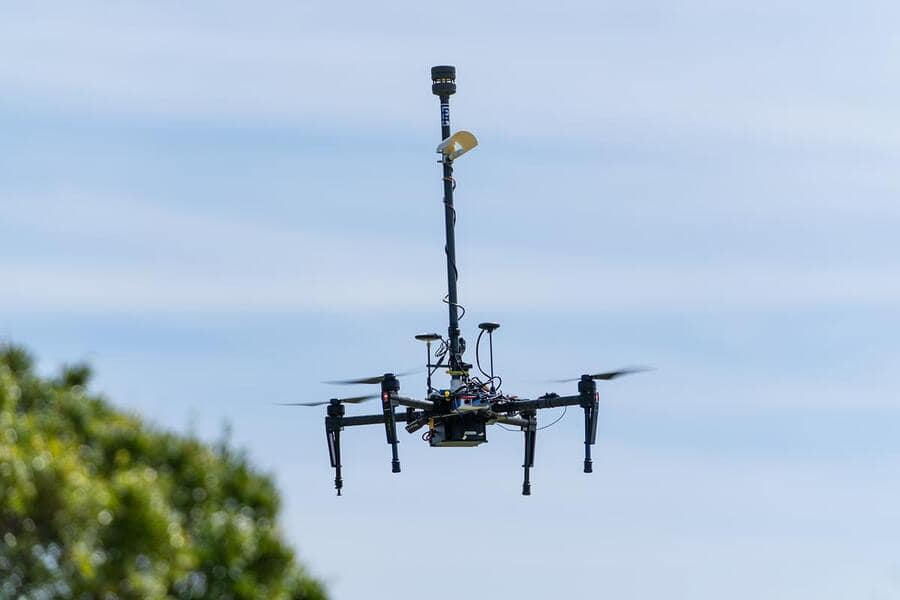 Upon receiving her bachelor's degree from Embry-Riddle Aeronautical University in 2020, Meagan Shivers started work as an autonomy, artificial intelligence and machine learning engineer at Lockheed Martin's Skunk Works. She credits her early jump on a successful career to an Embry-Riddle program, funded by the National Science Foundation Research Experience for Undergraduates (NSF REU), that was focused on the cybersecurity of uncrewed aerial vehicles (UAVs).
"My experience at the REU definitely helped set me apart from other candidates since I had hands-on experience developing an AI-based algorithm for an uncrewed aircraft system," Shivers said.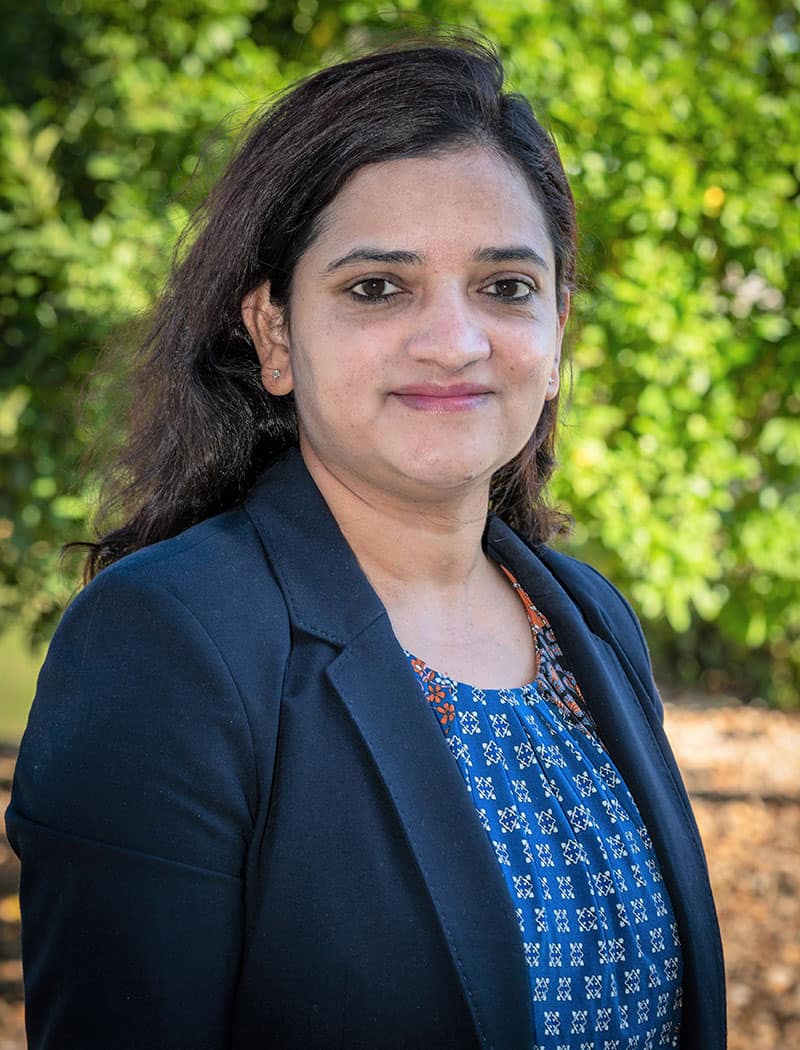 Dr. Laxima Niure Kandel, assistant professor of Electrical Engineering and Computer Science, is the principal investigator on a new grant from the NSF that aims at expanding the cybersecurity workforce. (Photo: Laxima Kandel)
To further expand the impact of such undergraduate programs, the NSF has recently awarded Embry-Riddle another three-year grant, for a total of $676,000, to prepare students for careers in the high-demand field of cybersecurity.
"The most important aspect is providing undergraduate students with hands-on research experience under the guidance of experienced faculty mentors," said Dr. Laxima Niure Kandel, principal investigator and an assistant professor in the Department of Electrical Engineering and Computer Science.
The current grant project recruits students from multiple academic institutions. It also seeks to widen the pool of candidates by targeting populations that are underrepresented in cybersecurity.
"There is a shortage of cybersecurity professionals, and a lack of women and minorities in the field is not helping this shortage," said Kandel. "By expanding the scope of the REU to underrepresented groups, we can build interest and confidence in pursuing a career in cybersecurity, thus aiding in reducing the shortage."
Also, the more diverse and inclusive a workforce, the broader its range of thoughts and skills, Kandel added. Diversity is critical to creating innovative solutions to tackle increasingly complex cybercrimes.
Dr. M. Ilhan Akbas, also an Embry-Riddle assistant professor, is a co-principal investigator and mentor.
During Shivers' participation in the REU, she worked under the supervision of Dr. Hever Moncayo, associate professor and program coordinator for the Master of Science in Aerospace Engineering. In addition to learning how to implement an artificial intelligence-based algorithm, Shivers said she learned team dynamics and developed the critical thinking skills needed "to tackle novel concept implementations."
"I had multiple interviews for career opportunities, and I talked about my REU project in every single one," Shivers said. "The recruiters were incredibly impressed with the work I had done."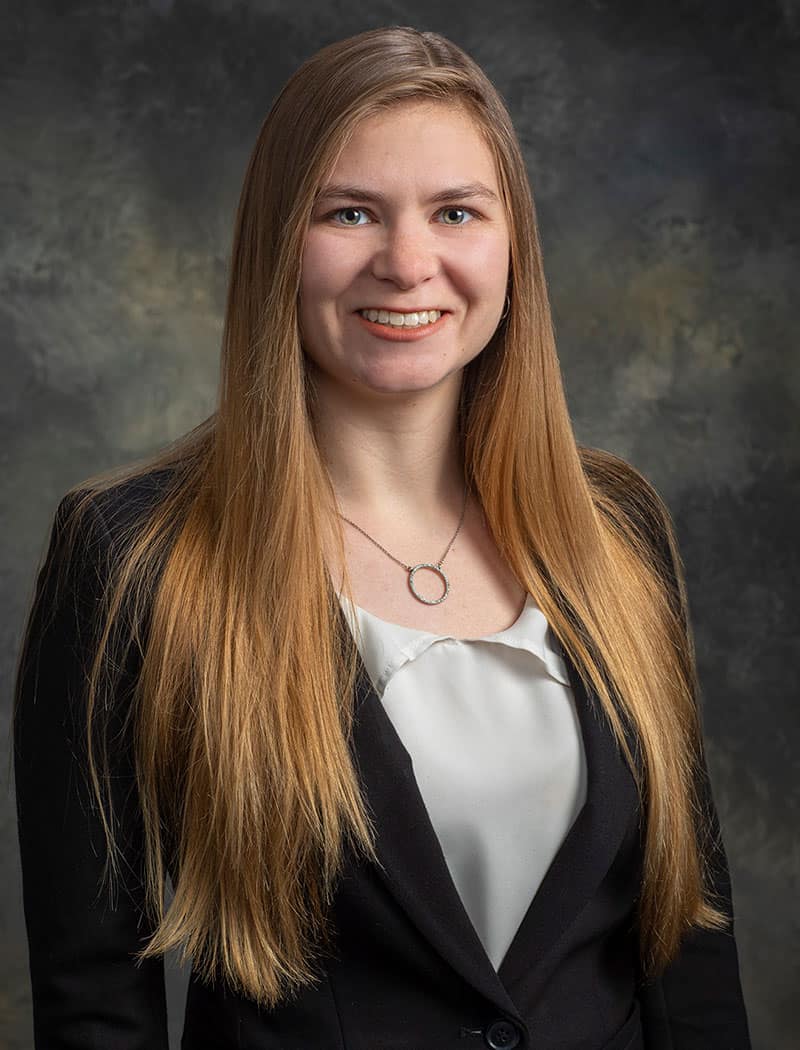 Embry-Riddle alumna Meagan Shivers landed a job at Lockheed Martin's Skunk Works after graduation thanks to skills she developed in the NSF's Research Experience for Undergraduates. (Photo: Meagan Shivers)
Shivers' research group also published a paper, which she referred to as "a great milestone towards my future career in industry."
The REU award supports the training of 10 students for 10 weeks during the summers of 2023-2025. The goals of the program include increasing the safety and security of UAVs in personal, commercial and military applications, while also expanding the research abilities, career prospects and graduate school potential of undergraduate students. Participants will also receive lodging, meals and a stipend.
UAVs, or drones, have increasingly become the targets, and potential vectors, of cyber-attacks, cueing a greater need for qualified workers in the cybersecurity field.
Project mentors for the recent grant also include Dr. Omar Ochoa, an Electrical Engineering and Computer Science assistant professor; Dr. Eduardo Rojas, associate professor; and Dr. Radu Babiceanu, professor, interim chair and program coordinator for the Ph.D. in Electrical Engineering and Computer Science, M.S. in Systems Engineering and M.S. in Cybersecurity Engineering.
Shivers, who is currently pursuing a master's degree in Unmanned and Autonomous Systems Engineering through Embry-Riddle's Worldwide Campus, would like to help develop AI-based systems that would "reduce the cognitive load that pilots/operators feel while performing a mission," she said.
"The concept of crewed-uncrewed teaming really interests me, so I am aiming to help develop technology that enables pilots/operators to be in control of multiple uncrewed/autonomous systems," Shivers said. "Cybersecurity will play an extremely important role as more of our systems become fully autonomous, so finding a foundation at the REU has helped propel me towards pursuing this route."
Students currently enrolled in an undergraduate program in the United States and interested in cybersecurity research of uncrewed systems can apply online.
Posted In: Engineering | Security Intelligence and Safety | Uncrewed Systems