National Science Foundation Backs Eagle Research to Enable 'Smart' 3D Manufacturing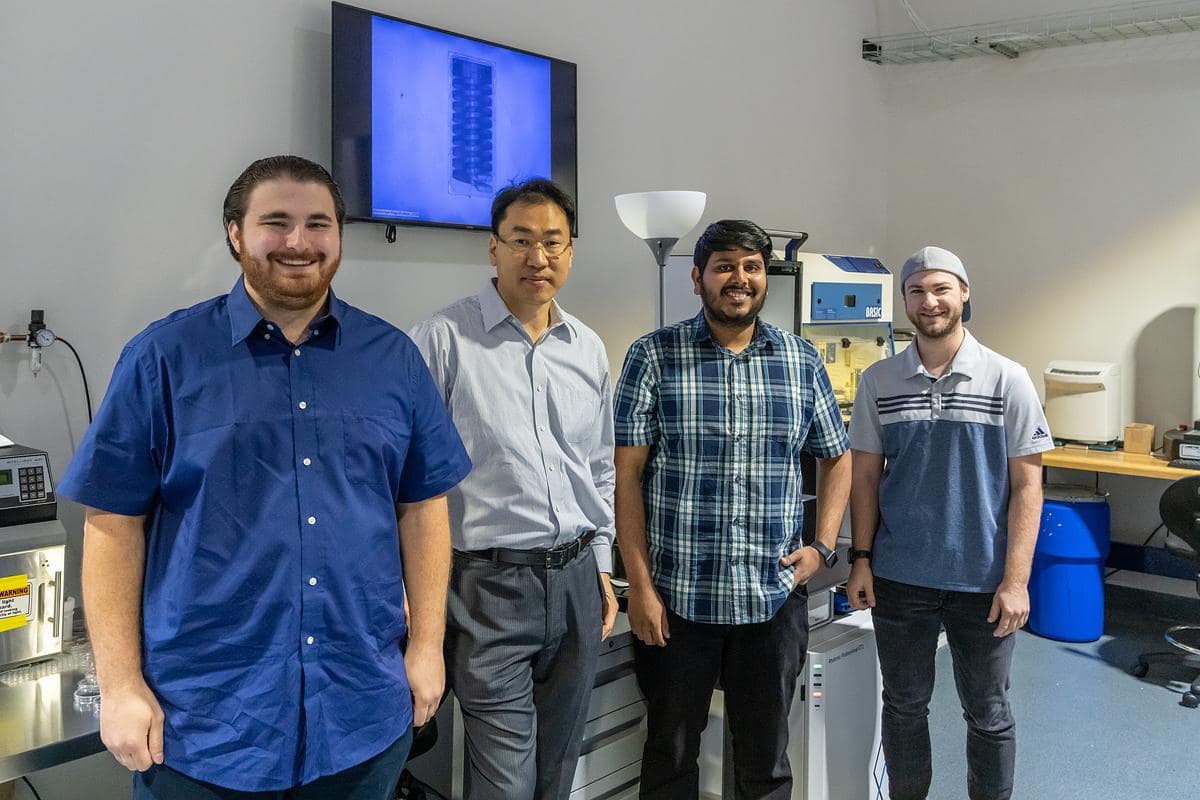 Three Embry-Riddle Aeronautical University researchers, led by Dr. Daewon Kim, professor of Aerospace Engineering, have been awarded a $500,000 National Science Foundation grant to study a new manufacturing approach to provide real-time assessment of products during their fabrication — an approach that could help factories reduce waste and produce lighter, energy-saving products for the aerospace industry.
The research — which will also involve Dr. Houbing Song and Dr. Eduardo Rojas, both associate professors of Electrical Engineering and Computer Science — explores embedding wireless sensors in products during manufacture and using artificial intelligence and machine learning (AI/ML) to evaluate the quality of the products and detect defects.
While the purpose of this "seed grant" is to investigate the viability of the approach involving sensors and AI/ML, Kim is confident the technology will be valuable in additive manufacturing (AM), a promising new process of building products layer by layer using 3D printing that minimizes wasted materials and can make products that are lighter in weight. Conventional manufacturing more often involves starting with a block of material and removing parts of it in a "subtractive" method.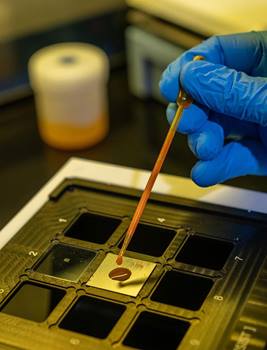 The Eagle research team is working to incorporate sensors into the manufacturing process to assess defects in real-time.
"I hope I can say it will revolutionize additive manufacturing because we will be able to monitor the printed products in real-time," Kim said. "The proposed work will also address a long-established idea that AM parts are unreliable or that they may have undetected defects, which has slowed down the adoption of AM in many industries."
Dr. James Gregory, dean of the College of Engineering, agreed that the research could significantly advance additive manufacturing.
"Dr. Kim's project tackles a key challenge that currently limits the viability of additive manufacturing at a large scale. His innovative approach will allow for higher production rates and improved part reliability," Gregory said. "His team's effort is a great example of the cutting-edge work that Embry-Riddle faculty are doing to advance manufacturing for aerospace and beyond."
The grant also supports training and educational opportunities in new approaches to manufacturing through Embry-Riddle student research participation opportunities beginning in January, outreach to campus groups for students from underrepresented communities, summer workshops at Embry-Riddle's MicaPlex research facility for students from Daytona State College, outreach to local high schools and inclusion in selected K-12 summer camps offered at Embry-Riddle.
According to a study cited in the grant proposal, skilled workers needed to run advanced manufacturing processes are in short supply, and as many as 2.1 million jobs could go unfilled by 2030.
Posted In: Engineering | Research