Ms. Wheelchair Florida Takes Flight: A Ten-Day Tour of Florida, Turning Obstacles into Opportunities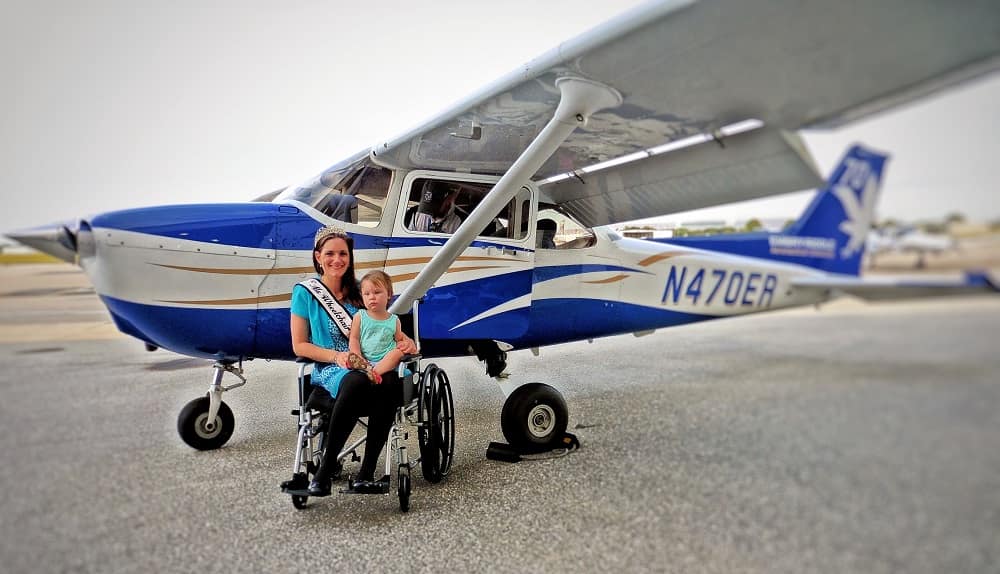 Heather Taylor, Ms. Wheelchair Florida 2016, is flying on a ten-day campaign across the state to advocate for people with disabilities on a tour that concludes on July 26 at the State Capitol to celebrate the 26th Anniversary of the Americans with Disabilities Act (ADA)
Heather Taylor is a motivational speaker, writer, community activist, educator and musician. She is also one of the most remarkable women to ever attend Embry-Riddle, where she is currently obtaining her Master of Science in Leadership.
Read "Worldwide Student Pursues Degree Despite Setbacks."
Heather is Ms. Wheelchair Florida 2016, and she will be leaving Daytona Beach Monday morning, July 18, flying on a ten-day campaign across the state called "Ms. Wheelchair Florida Takes Flight," spreading awareness about domestic violence, suicide prevention, child abuse prevention and a rare disease she has contracted called Dystautonomia/Postural Orthostatic Tachycardia Syndrome (POTS).
After meeting with state and local officials in Tallahassee on July 26 to celebrate the 26th Anniversary of the Americans with Disabilities Act, Heather will be traveling to Grand Rapids, Michigan to share her story and advocacy at the national Ms. Wheelchair America competition.
Her goal during the national competition is not to receive a national title but to spread national awareness about Dysautonomia and show others with disabilities that "even the skies are not a limit when you never give up!"
Heather, husband Randall, and baby daughter Grace will be flying in an Embry-Riddle Cessna 172 aircraft, with a flight plan that takes them to major cities throughout Florida, meeting with city officials to discuss ADA improvements and highlight those areas of each city which are now ADA compliant.
Cities include Jacksonville (July 18), Gainesville (July 19), Orlando (July 20), Boca Raton and Miami (July 21), Key West (July 22), Dry Tortugas via ADA accessible ferry and Venice (July 23), Tampa/St. Petersburg (July 24), Pensacola (July 25), Tallahassee (July 26) and a return to Daytona Beach.
"Life has taught me that you are given many different opportunities—some you may like and some you may not," said Heather. "This disability is not the end of my life, though it does change it quite a bit. While Dysautonomia and POTS are challenging to overcome, I view POTS as a 'Perfect Opportunity to Shine.'"
Follow Heather's Ms. Wheelchair Florida Takes Flight Tour of Florida on Facebook:
Please contact Heather for information on her tour of Florida at MWFL2016@gmail.com, 352.215.0348
See the article published by the South Florida Sun-Sentinel highlighting Heather's upcoming visit to Boca Raton:
Ms. Wheelchair Florida to speak in Boca Raton about accessibility changes for people with disabilities
MEDIA CONTACT: James Roddey, Director of Communications, Embry-Riddle Aeronautical University, Daytona Beach, Fla.; Office: (386) 226-6198; james.roddey@erau.edu.