We Mourn the Loss of a Legend and Friend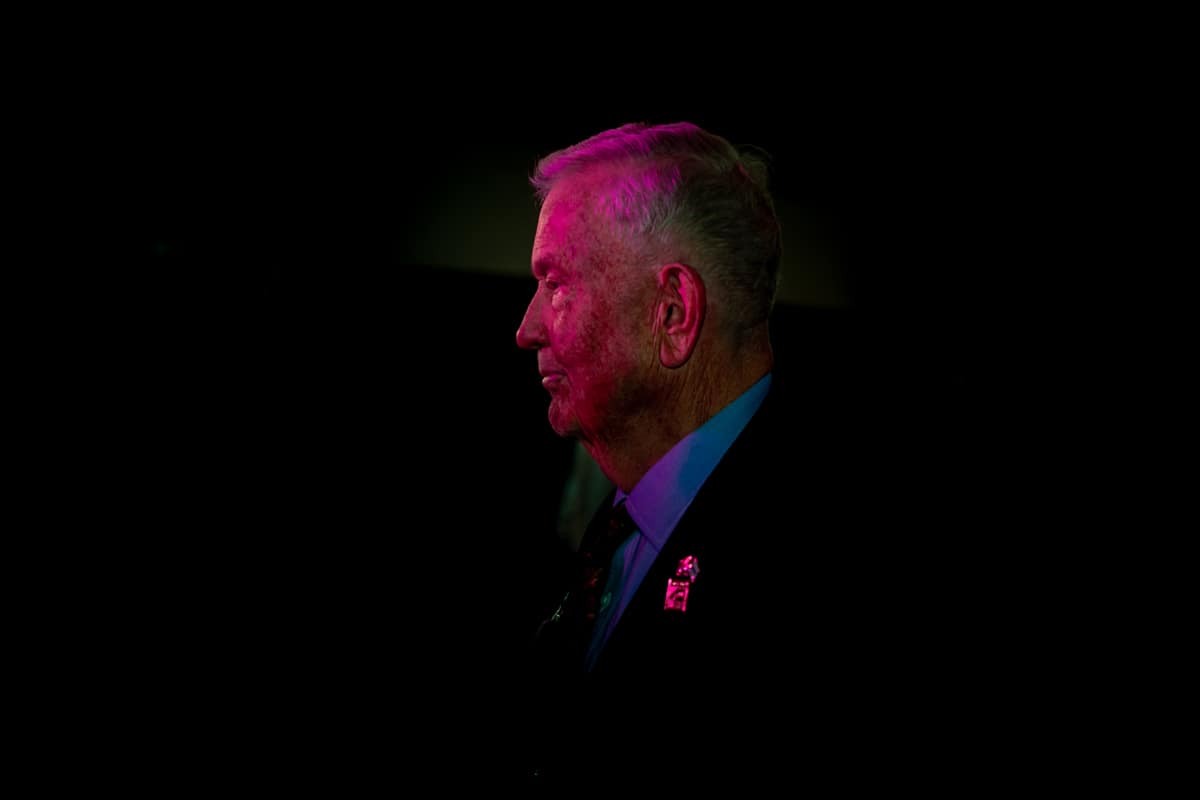 We join the aviation community in mourning the passing of Trustee Emeritus S. Harry Robertson Jr. (HonDoc '72), an aviation legend and great friend to Embry-Riddle Aeronautical University. He died on October 9, 2021 at the age of 87.
Robertson was an engineer and inventor. His "Robbie Tank" a self-sealing fuel tank, is credited with saving the lives of thousands of pilots by minimizing the risk of aircraft fires. His contribution to pilot safety led to his 2011 enshrinement in the National Aviation Hall of Fame.
Robertson was a lifelong student of safety, pioneering crash investigation. A pilot since his teens, he earned a business degree. Helping clean up a crash site after the mid-air collision of two airliners heightened his interest in flight safety. During a stint in the U.S. Air Force, he served as a military pilot and investigated six accidents. After leaving active duty service, he flew with the Arizona Army and Air National Guard.
When the Flight Safety Foundation's Aviation Safety and Engineering Research organization announced funding was available to develop a crashworthy fuel system, he spent the next seven years designing safer fuel tanks and crash-testing their performance. With the installation of his team's new fuel system, deaths in fires after Army helicopter crashes were virtually eliminated.
In recent years, Robertson Fuel Systems has improved on the original "Robbie Tank" of the 1970s with the addition of a magneto-activated resistive fuel quantity transmitter that protects the tank from damage in an accident. First responders such as the Los Angeles County Sheriff's Department and Oklahoma City Police Department are among those that have upgraded their fleets incorporating the new crash-resistant fuel tanks. Robertson safety technology is now integrated into military ground vehicles, such as Humvees, as well as high-performance racecars. As Robertson told the press, "There's no reason for someone to survive a crash – and then die in a fire."
His lifesaving contribution as an engineer is only part of his contribution to aviation safety. Robertson co-authored five editions of a leading safety manual, The U.S. Army's Crash Survival Design Guide. He continued his aviation safety and engineering research as a professor at Arizona State University's College of Engineering and Applied Sciences, where he co-founded the first-of-its-kind Crash Survival Investigators School.
At the Prescott Campus, Robertson's donation launched the Robertson Safety Institute (RSI) and innovative Robertson Aircraft Crash Investigation Laboratory. Through the RSI, industry leaders are able to stay on the cutting edge of research and practice in aviation safety with joint research and partnership programs. Robertson's Crash Lab provides students with the opportunity to learn from the only fully scenario-based accident investigation training facility in North America.
Over the past three decades, he also made gifts to support scholarships, athletics, the College of Engineering and College of Arts and Sciences in Daytona Beach, the College of Aviation in Prescott and Embry-Riddle Worldwide. His generosity helped the university to build the STEM Education Center in Prescott, the Henderson Welcome Center and expand the library, archives and ROTC facilities. A student effort to refine electric car design was close to his heart.
Robertson valued his long relationship with Embry-Riddle, as an advisor and benefactor. Most of all, he appreciated his opportunity to reach students who would continue his commitment to safer skies. He expressed his feelings about the university to the alumni magazine, "They have allowed my contributions to get into the hands of students who are the future of aerospace."
Dr. Robertson is the father of trustee David L. Robertson. His survivors include his wife Linda and her sons, Chris and Joe O'Neill, his daughter Pamela L. Jose and son-in-law Gale Jose, his daughter-in-law Andrea E. Robertson and his brothers Jerry D. Robertson and Gary B. Robertson.