Marine Corps Colonel To Address Embry-Riddle Worldwide-Hawaii Graduates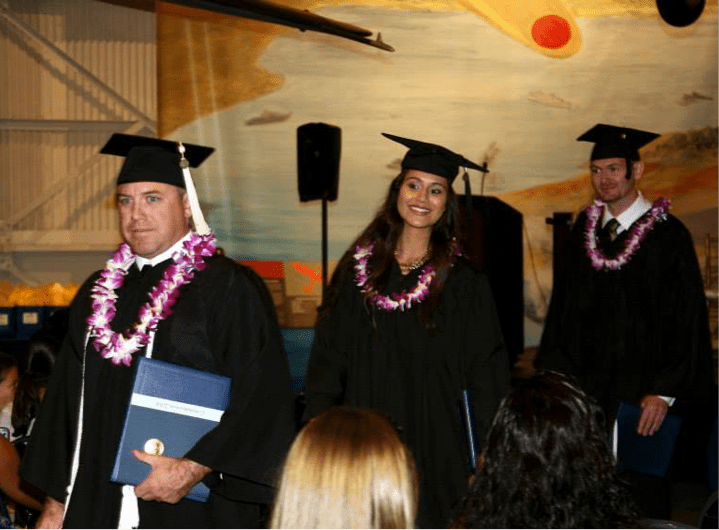 Embry-Riddle Aeronautical University's Worldwide-Kaneohe Campus will hold its commencement ceremony with guest speaker U.S. Marine Corps Col. Sean C. Killeen at 6 p.m. Saturday, Sept. 16, at Pacific Aviation Museum Pearl Harbor (Ford Island), 319 Lexington Blvd., in Honolulu, Hawaii.
The commencement ceremony will include 40 undergraduate and graduate degree candidates, representing more than 12 states, and the graduating class consists of 19 active/reserve service members and 14 veterans of the U.S. armed forces.
Col. Killeen, Commanding Officer of the Marine Corps bases in Hawaii from May 2015 to June 2017, enlisted in the Marine Corps in 1983, attending recruit training at MCRD San Diego and Infantry Training School at Camp Pendleton, Calif. After graduating from Marquette University with a degree in Business Administration in May 1987, he was commissioned as a Second Lieutenant, and was designated a Naval Aviator in September 1989. During his nearly 35 years of service, he has been deployed to Iraq multiple times, participated and led multiple humanitarian relief efforts around the world, served as White House Liaison Officer and White House Command Pilot, and while at Quantico, Va., was the Director of Aviation Standards for the Marine Corps. He was promoted to colonel in September 2008. In January 2009, Colonel Killeen reported to the Defense Language Institute for Spanish and is a 2010 graduate of the Inter-American Defense College.
He also has served as the Director of the U.S. Southern Command Washington Office and Liaison Officer to the Joint Chiefs of Staff; the Chief of Expeditionary Aviation for the Naval Air Warfare Directorate N98; and the G-33 of Marine Forces Pacific.
Col. Killeen has achieved over 4,400 flight hours with over 850 hours flown in combat. He has been awarded the Legion of Merit, the Bronze Star, Meritorious Service Medal (3rd award), Air Medal (12th award), Navy Marine Commendation Medal, Navy Achievement Medal with Gold Star and other unit and personal awards.
"Embry-Riddle Worldwide's long and deeply-rooted relationship with the military is one that we are incredibly proud of with many of our students either currently serving or as veterans," said Dr. John R. Watret, Chancellor of Embry-Riddle Worldwide. "The distinguished years of service Col. Killeen has given to his country in humanitarian, combat and representative roles at the highest levels of the military will resonate with and inspire these future leaders from our Hawaii Campuses."
MEDIA INFORMATION: For media planning to attend or interview the guest speaker, please contact Embry-Riddle Worldwide Kaneohe Campus Director Erin Sim at tanakae@erau.edu; (808) 254-2106.