Long-Time Advancement Professional Kelly Dowling Joins Embry-Riddle Aeronautical University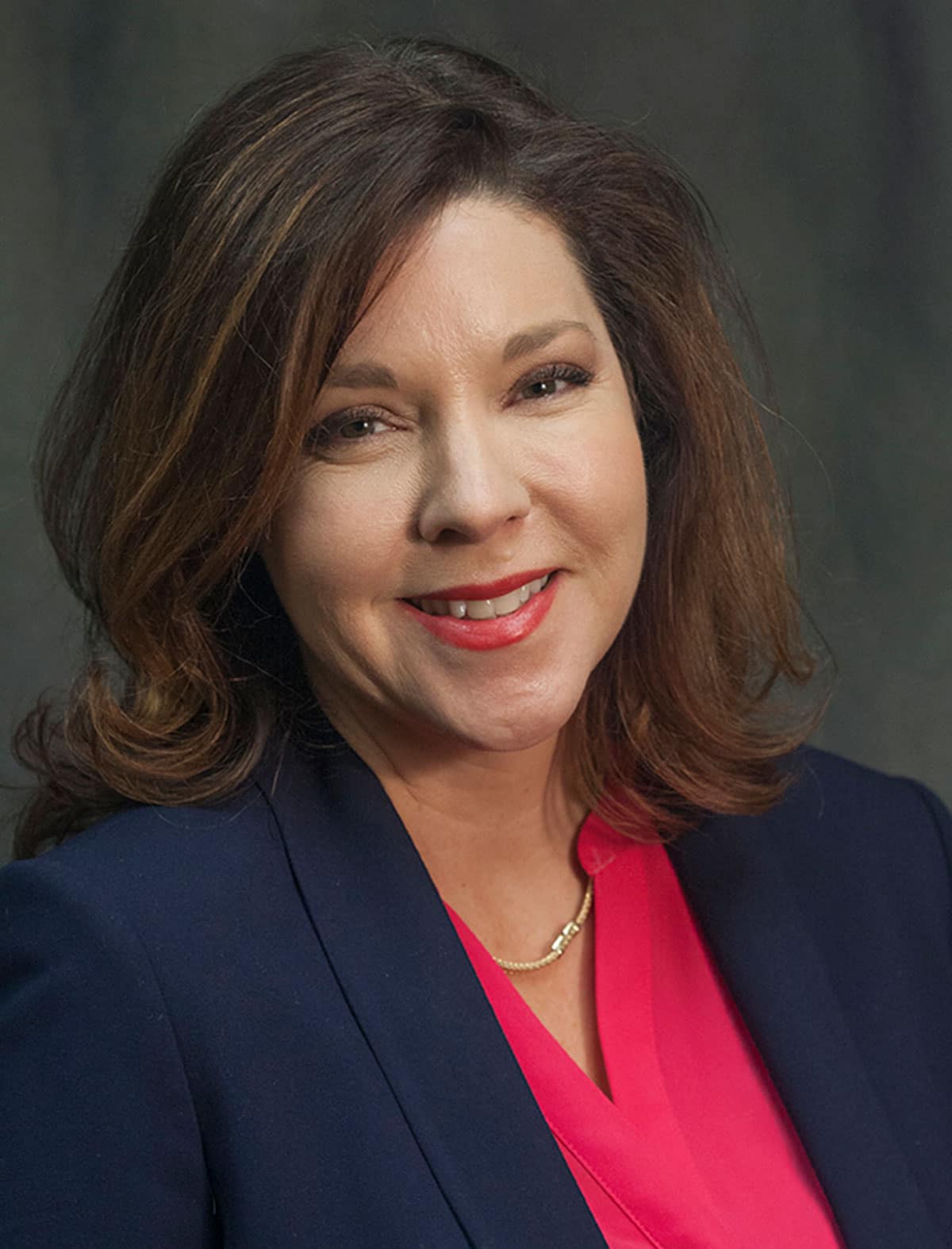 Kelly Dowling, a veteran of higher education with a lengthy track record for success in fundraising, will join Embry-Riddle Aeronautical University as Senior Vice President for Philanthropy and Alumni Engagement.
Dowling, currently with the State University of New York (SUNY) at Stony Brook, will begin her new role at Embry-Riddle on Jan. 17, 2023.
"Kelly Dowling is a strategic leader with a sterling reputation and a trusted philanthropic advisor with a passion for science, technology, engineering and mathematics," Embry-Riddle President P. Barry Butler, Ph.D., said. "I have confidence that she will serve us well as we seek to further elevate our already exceptional institution."
Dowling takes pride in bringing innovative programs from concept to implementation in order to drive gift-giving and organizational growth. Known for her impeccable integrity in the field of advancement, Dowling has long emphasized the importance of maintaining critical relationships with key stakeholders. She has an exceptional track record for developing and executing campaign strategies that accelerate organizational priorities.
"I'm delighted and honored to be joining Embry-Riddle Aeronautical University," Dowling said of her appointment. "I'm eager to contribute to Embry-Riddle's strategic goals and its mission to prepare future industry, government and military leaders."
Career Highlights
Since 2016, Dowling has served at the State University of New York (SUNY) at Stony Brook, a tier-one public research institution, where she holds the title of assistant vice president for advancement. In that role, she oversees fundraising for the academic side of campus. Recently, she helped the campus wrap up a major campaign that raised $670 million, exceeding the goal by $70 million. Among her many other accomplishments, Dowling provided leadership and advancement strategy as a member of the university team that secured State of New York funding for a $100 million engineering building.
A Diversity, Equity and Inclusion facilitator for her campus, Dowling is a member of Stony Brook's principal gift management team responsible for preparing strategies, briefings and talking points, and accompanying the president, provost and deans on principal gift solicitations.
Earlier, she served as the State University of New York at Stony Brook's assistant dean for advancement in support of the College of Engineering and Applied Sciences. She was able to improve philanthropy to the college by more than 467% over five years and closed significant gifts totaling more than $40 million from individuals and corporations.
Through fundraising initiatives, Dowling established the following labs: the Internet of Things Laboratory, the Broadridge Financial Services Innovation Laboratory, the Spellman High Voltage Laboratory in Power Electronics, the Hong and Liya Zheng TEM Lab, the Zheng Center for Microscopy, the Dr. Myung Oh Gateway to Engineering, the Ultra Safe Nuclear Corporation Microstructures and Radiation Effects Laboratory, the National Grid Teaching Laboratory, and the North Atlantic Industries Teaching Laboratory.
Prior to joining the State University of New York at Stony Brook, she worked for the University of Central Florida (UCF) Foundation in various positions, including senior director of development for the College of Business, for more than nine years. While there, one of her last contributions was to lead a campaign that raised $531 million, exceeding the goal by $31 million. From 2003 until 2007, Dowling worked for the Orlando Museum of Art as director of membership and the annual fund.
She holds a Master of Business Administration degree from the UCF College of Business and a bachelor's degree in Humanities from Stetson University. Her certifications and licenses include recognition as a Project Management Professional (PMP), a Chartered Advisor in Philanthropy® (CAP) and a Certified Fund Raising Executive (CFRE).
A prolific speaker, Dowling's awards have included the Judges Award for best written speech at the Florida Public Relations Association, an Award for Excellence in Special Event Fundraising from the Council for the Advancement and Support of Education, and an Excellence in Fundraising award from the Association of Fundraising Professionals.
About Embry-Riddle Aeronautical University
Reporters worldwide contact Embry-Riddle Aeronautical University for content experts in all aspects of aviation, aviation business, aerospace, engineering and STEM-related fields. Our faculty experts specialize in unmanned and autonomous systems, security and intelligence, air traffic and airport management, astronomy, human factors psychology, meteorology, spaceflight operations, urban air mobility and much more. Visit the Embry-Riddle Newsroom for story ideas.
Embry-Riddle educates 32,500-plus students at its residential campuses in Daytona Beach, Florida, and Prescott, Arizona, at approximately 110 Worldwide Campus locations and through online degree programs. "U.S. News & World Report" has named Embry-Riddle Worldwide the nation's No. 1 provider of online bachelor's degree programs.
Posted In: Institutional News