FAA Administrator to Join Live Embry-Riddle Aviation Outlook Webinar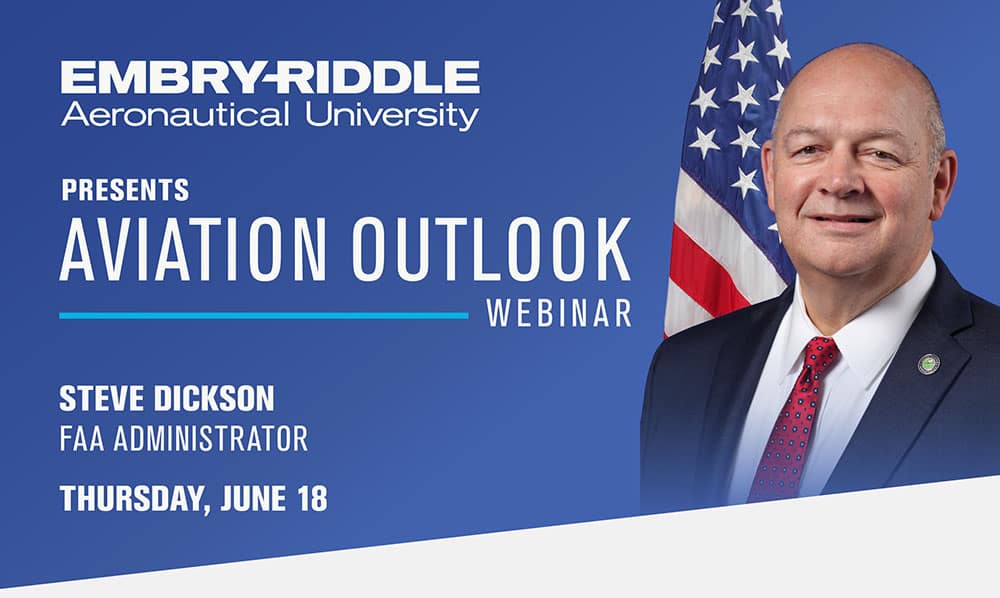 Steve Dickson, administrator of the Federal Aviation Administration, will be the next guest of Embry-Riddle's Aviation Outlook webinar series, on Thursday, June 18 at 6 p.m. EDT. Dickson will discuss the proactive steps the FAA is taking to address economic and health effects caused by the COVID-19 pandemic. He also will share his perspective on the future of U.S. civil aviation.
The recently launched free and interactive webinar series, presented by the Deans of Aviation, features discussions with key industry leaders who offer their insights on the current state of aviation and the road to recovery. For coverage of Aviation Outlook's previous guests, Airbus Americas CEO C. Jeffrey Knittel ('80) and University President P. Barry Butler, Ph.D., visit erau.edu/aviation-outlook.
Prior to joining the FAA, Dickson was senior vice president of flight operations for Delta Air Lines. He also flew as an A320 captain and is a former U.S. Air Force Officer and F-15 fighter pilot.