Innovative Knee Brace Wins Launch Your Venture Competition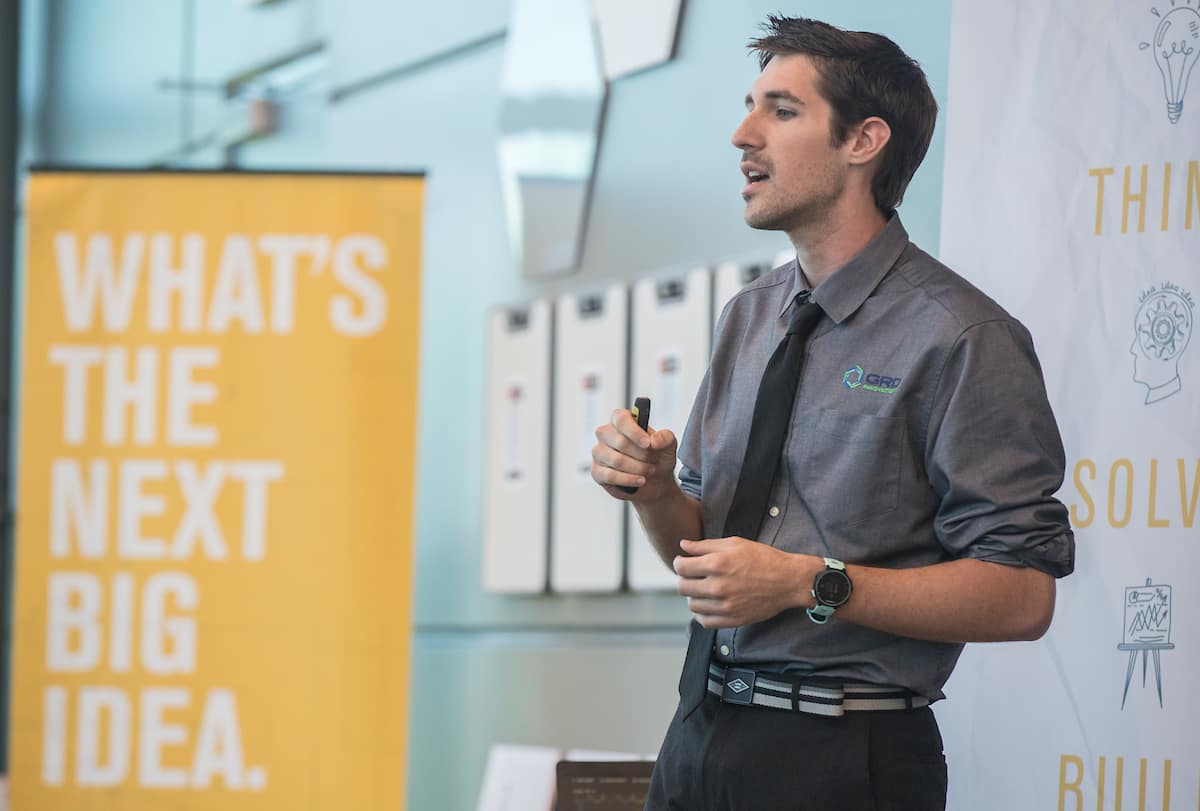 A unique new orthopedic knee brace took first-place honors at the second annual Launch Your Venture competition for Embry-Riddle student inventors and entrepreneurs.
The Ascend™ knee brace, developed by undergraduate student and GRD Biomechanics CEO Mike Geldart, claimed the $10,000 prize at the competition.
Three other student inventions – a wearable fitness sensor, technology to save lives at sea and a "gas station in space" – also won awards at the Launch Your Venture event.
Supported by the Office of the President, the Embry-Riddle Research Park and the Center for Entrepreneurship within the College of Business on the Daytona Beach, Fla., campus, the competition highlights student-run businesses. The April 17 event, judged by five leaders from the venture capital community, took place in Embry-Riddle's MicaPlex (John Mica Engineering and Aerospace Innovation Complex).
Better Support – No Mobility Loss
The GRD Biomechanics knee brace uses a flexible, aerospace-grade composite material and patent pending "variable radius spring technology" to provide support and assistance to the wearer's knee joint. The system includes a spring element that stores energy when compressed. When the knee extends, the spring element releases energy.
More than 73% of adults over 45 will experience knee pain, Geldart noted. Osteoarthritis, a leading cause of joint pain, is expensive to treat and often results in other health problems such as obesity and depression. Traditional types of knee braces can limit mobility.
The spring action of the Ascend™ design, which can be 3-D printed to precisely fit each patient, allows a full range of knee motion, yet it reduces rotational stress while providing continuous muscle assistance. It may prove especially helpful for orthopedic surgeons and in military settings and health and rehabilitation centers, added Geldart, a senior mechanical engineering student.
Geldart's business partners are Alexis Bishop and Zachary Cronin Hurley. He has conducted a pilot study of the knee brace, with the help of Embry-Riddle classmates Walker Hobson and Tyler Farnese. This summer, Ph.D. candidate Christine Dailey will complete additional research to assess Geldart's invention further.
Last year, Geldart's invention earned a $10,000 prize at the Cairns Foundation Innovation Challenge. Next month, sponsored by Embry-Riddle's Center for Entrepreneurship, Geldart will compete in the Florida Venture Forum Statewide Collegiate Business Plan competition. This July, he and other students, mentored by Eduardo Divo and Victor Huayamave, faculty members within Embry-Riddle's mechanical engineering program (biomedical systems track), will also compete as finalists at World Congress of Biomechanics Student Design Competition in Dublin, Ireland.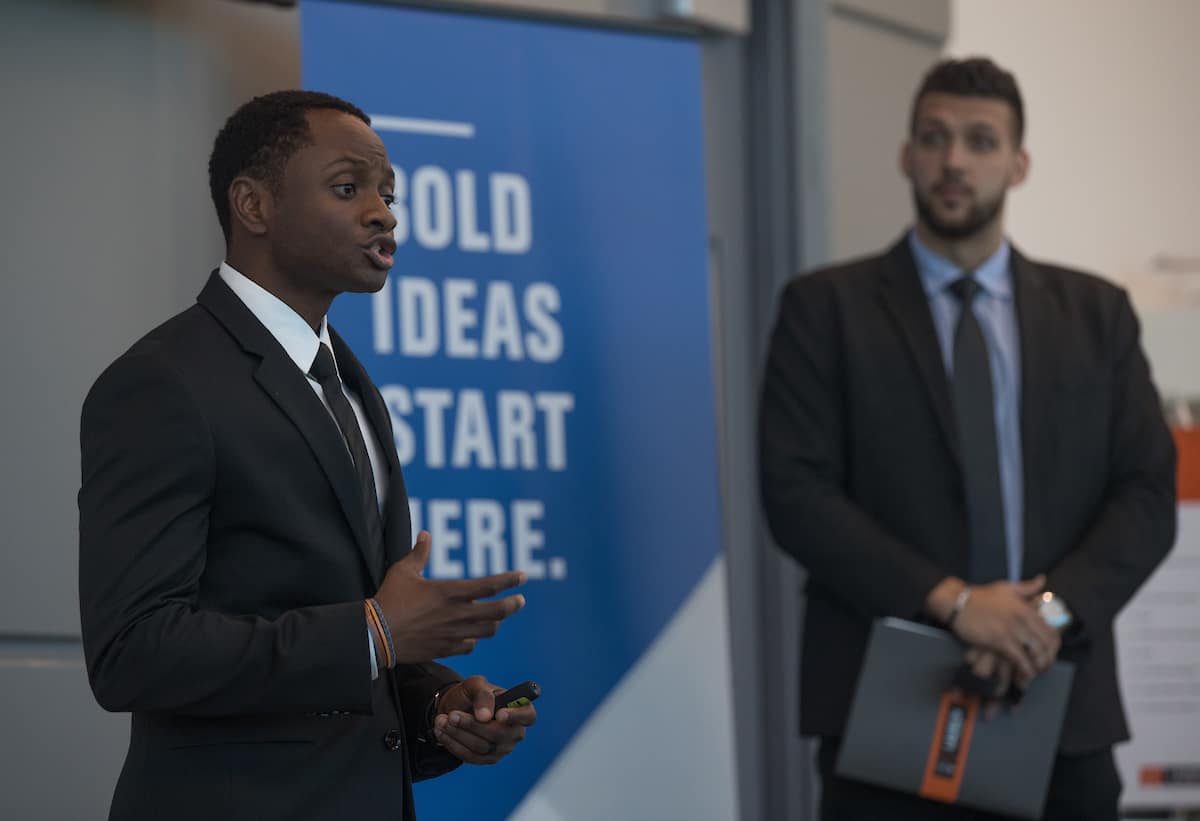 Additional Winning Ideas
Other winners of the Launch Your Venture competition were as follows:
Second Place ($5,000) – MBA students Chuka Ufomadu and Ognjen Miljkovic presented a winning software concept, dubbed FitOrg Systems, which would monitor the health of soldiers, police officers, athletes and others using a wearable fitness band.
Third Place ($3,000) – Younkyun Cho, who is pursuing her MBA degree, and Anthony Mathews, a human factors psychology student, described Sea Guardian, a wearable technology that would sound an alarm on ship decks if a passenger fell overboard.
Fourth Place ($500) – Mechanical engineering Master's degree student Christina Kor, in concert with Ph.D. student Vijay Vishal Duraisamy and Victor Nazario, described a strategy for reducing the high cost of transporting and storing rocket fuel. The "On-Orbit Propellant Depot Innovative Propellant Transfer Technology" would serve as a "gas station in space," Kor said.
*Update: The Ascend knee brace won the Summer Bioengineer, Biomechanics, and Biotransport Design Competition, in July 2018, at the World Congress of Biomechanics Student Design Competition.