Hybrid Aircraft Earns Embry-Riddle's First-Ever European Patent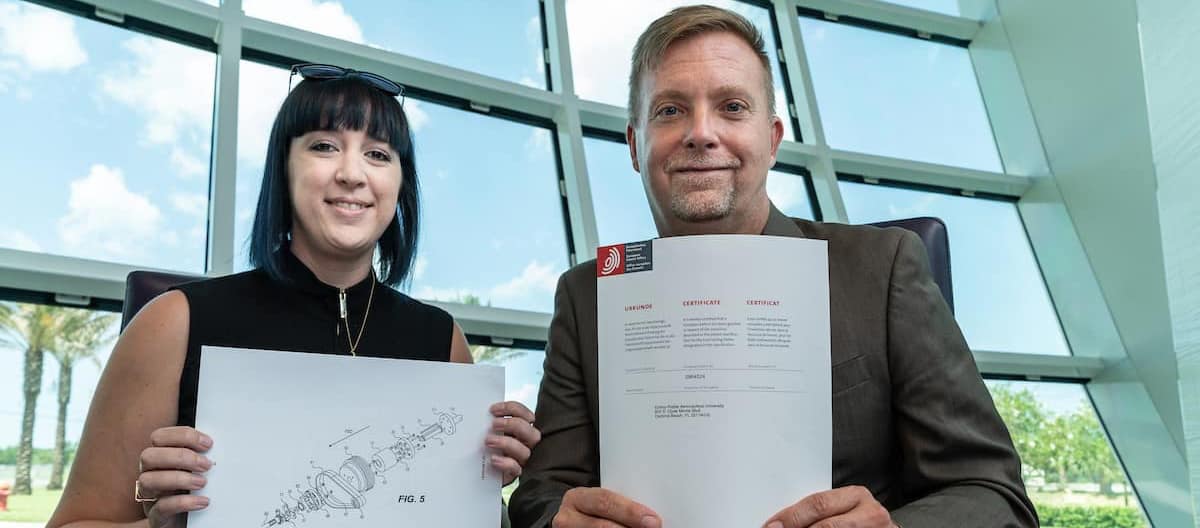 Detailed plans for an eco-friendly hybrid aircraft capable of switching back and forth between an electric motor and a traditional internal combustion engine has earned Embry-Riddle Aeronautical University its first-ever patent from the European Patent Office (EPO).
The invention, a "hybrid aircraft and method for in-flight operation," developed by inventors with Embry-Riddle's Eagle Flight Research Center (EFRC), had previously received two U.S. patents.
"Embry-Riddle has dozens of active, approved or pending U.S. patents, but this is the first time we've received a European patent," reported Dr. Stephanie A. Miller, executive director of technology transfer and research park initiatives. "It's a significant milestone, reflecting the effectiveness of our applied research enterprise."
Under European patent number 2-964-524, the EFRC's hybrid gasoline-electric propulsion system will be protected across Germany, France and the United Kingdom.
The invention encompasses a parallel hybrid aircraft propulsion system.
"With this design, an internal combustion engine allows a propeller-driven aircraft to climb to a cruising altitude before an electric motor takes over," said Richard "Pat" Anderson, lead inventor and EFRC Director. "A hybrid clutch assembly interconnects the internal combustion engine propeller flange to the propeller driveshaft, which makes it possible to transfer power smoothly from one system to another."
Inventors named on the patent are Anderson, Embry-Riddle graduates Lori Costello, Charles N. Eastlake and Matt Gonitzke, and Associate Professor of Aerospace Engineering Glenn P. Greiner.