Hundreds of Volusia Elementary Students Gathered at Embry–Riddle for Introduce a Girl to Engineering Workshop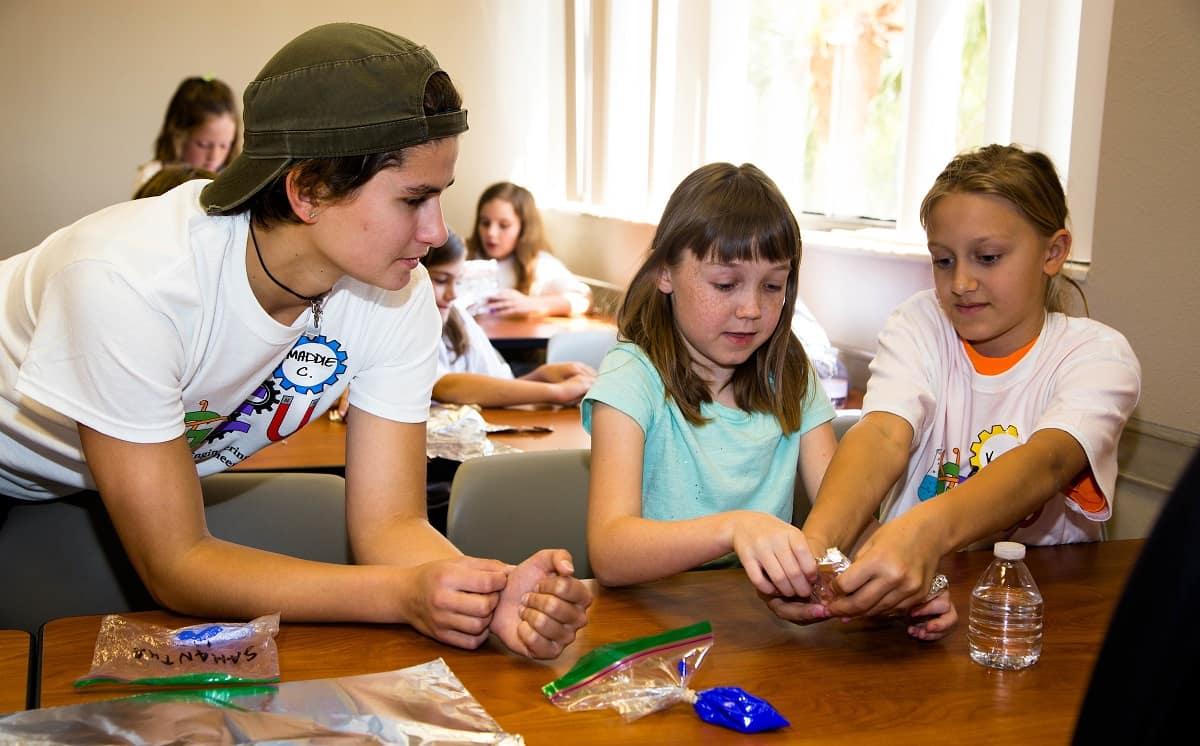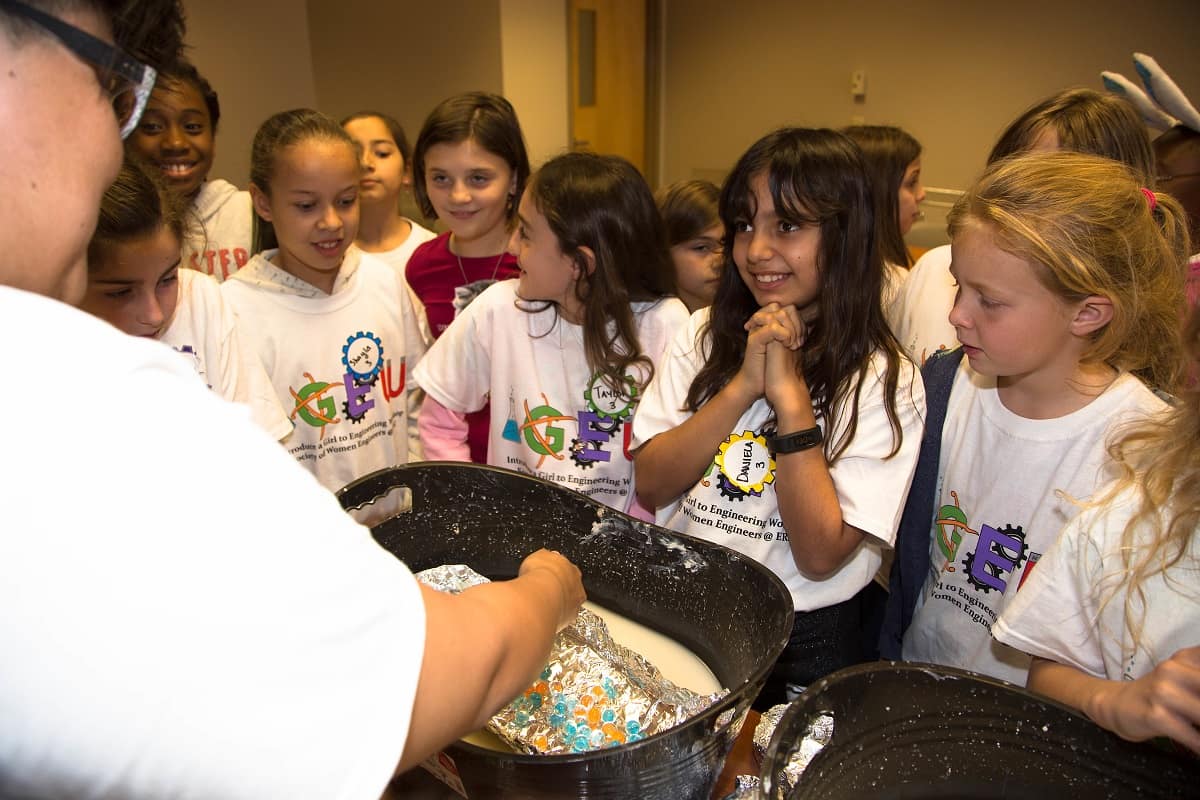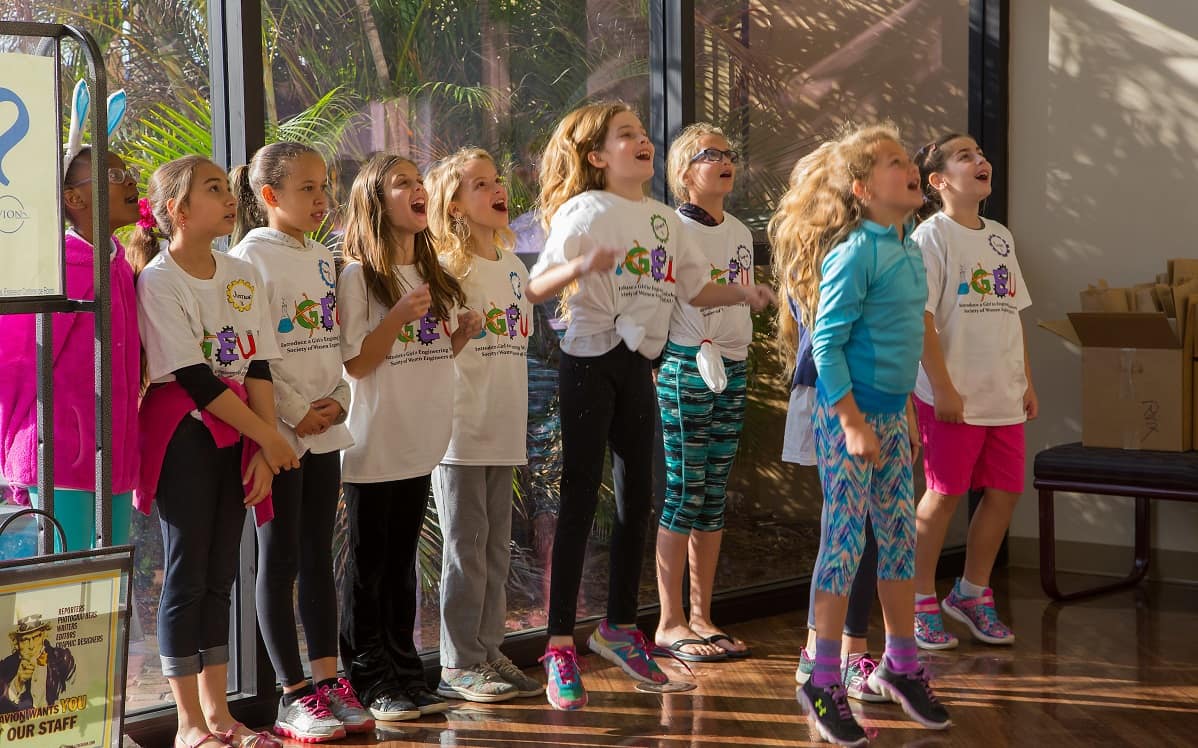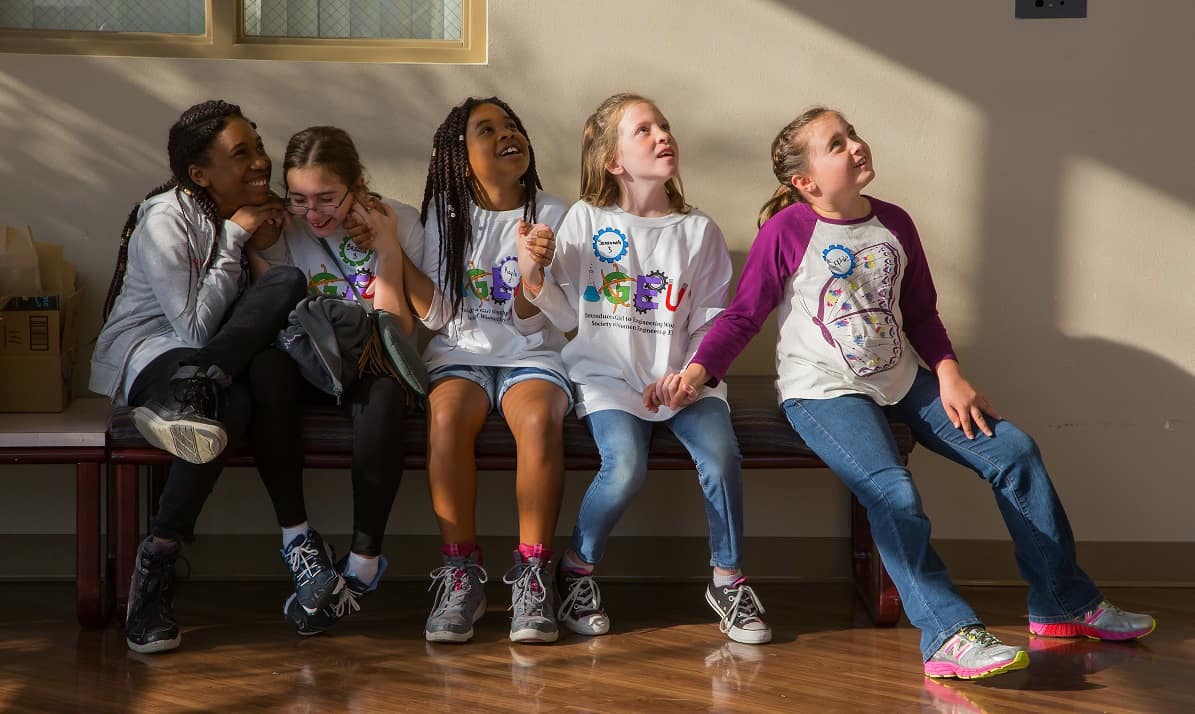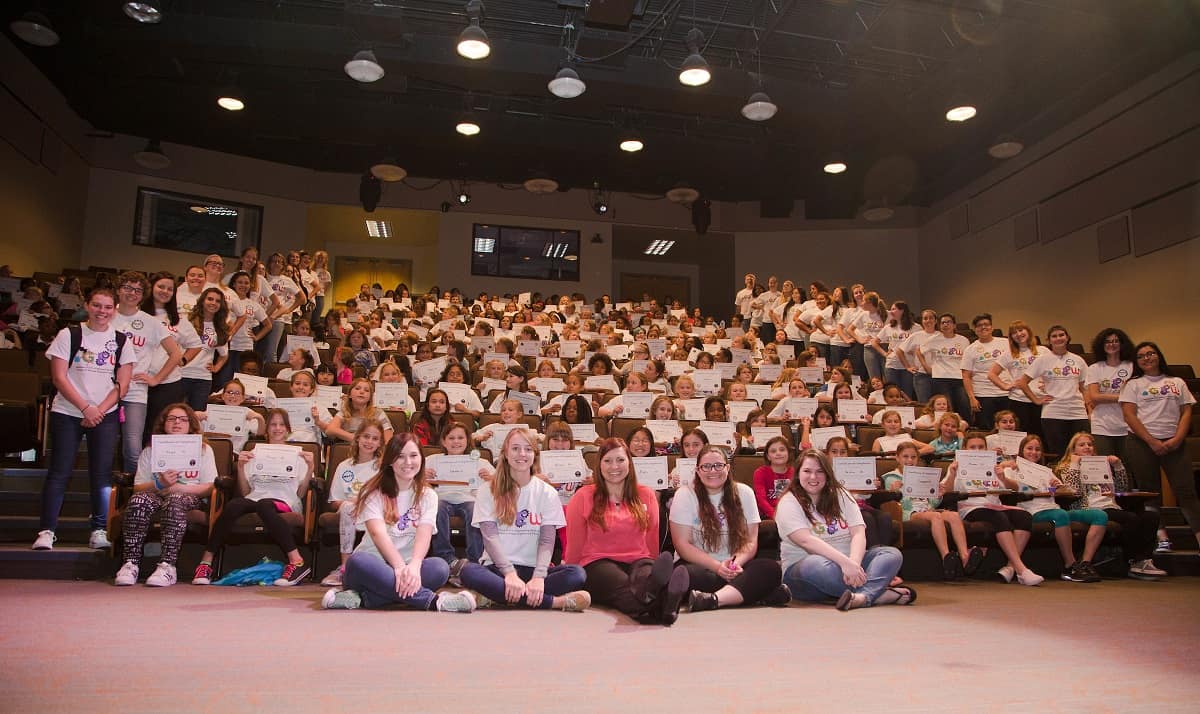 Influencing the next generation of female engineers, Embry-Riddle Aeronautical University students showed more than 200 Volusia County elementary students how exciting math and science can be at the Introduce a Girl to Engineering Workshop.
Hosted and organized by Embry-Riddle's chapter of the Society of Women Engineers (SWE) at the Daytona Beach Campus, third, fourth and fifth graders from 11 elementary schools on March 24 learned everything from engineering design processes and aerodynamics, to thermodynamics and civil and chemical engineering, all while building fun experiments and working in teams.
Some activities included creating slime that changes colors based on temperature; constructing a device that will protect an egg when dropped from two stories high; developing non-Newtonian liquids (liquids that act like solids); and building a boat to understand buoyancy and weight distribution.
"We wanted to focus on giving these girls a great foundation in the STEM fields (science, technology, engineering and mathematics)," said Embry-Riddle sophomore Natalie Hahn, president of Embry-Riddle's chapter of the SWE. "We want to encourage girls from an early age to consider engineering and tech careers. Research shows that if elementary students, especially females, are encouraged in math or science early on, the likelihood they will go into those fields down the road is much higher."
Hahn, who is hoping to help create the next fleet of U.S. military fighter jets after she graduates, wants to do all she can to make engineering opportunities available to others. The aerospace engineering major is well on her way of reaching her dream job after internships at leading aerospace companies Rockwell Collins and The Boeing Company.
Diversity in the STEM field is essential, Hahn noted. "When females or other groups are underrepresented, their ideas aren't heard."
"There is certainly a lack of information among girls about what engineers do and their importance in society," said Dr. Claudia Patricia Moreno, assistant professor in the Department of Aerospace Engineering and faculty advisor for the SWE chapter. "My hope for this workshop is to help eliminate the misconceptions about the field of engineering and encourage parents to expose their girls to more STEM fun activities."
The Introduce a Girl to Engineering Workshop was overseen by nearly 50 members of the Embry-Riddle chapter and it was their largest outreach event of the year. With about 260 members at the Daytona Beach Campus, the organization provides professional and career development and a myriad of additional opportunities to help female students impact the future of engineering and technology. Nationally, more than 200,000 girls participate in SWE member events each year.
"I hope that by exposing [elementary students] to fun STEM activities that they will become inspired, and hopefully keep a love for engineering throughout their lives," said Brooke Linendoll, vice president of the Society of Women Engineers and a junior majoring in software engineering with minors in mathematics and cybersecurity engineering.
A core group of Embry-Riddle students spent almost a year planning the workshop. In addition to Hahn and Linendoll were Toni Santacroce, secretary of the Society of Women Engineers; Meghan Blanks, treasurer of the Society of Women Engineers, and committee member Daniella Rios Romero.
Hahn said sponsors of the workshop were Gulfstream Aerospace, Rockwell Collins and Embry-Riddle's Dean of Students Office.