How AI Can Improve Your Travel Experience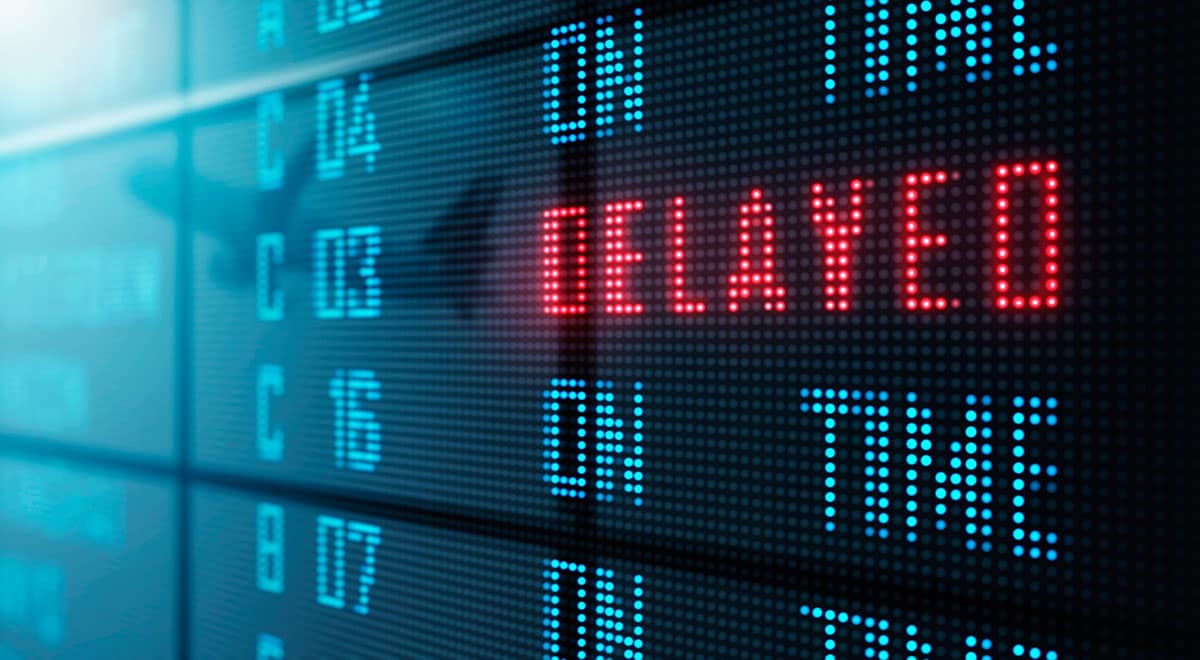 A student researcher at Embry-Riddle Aeronautical University is using a kind of artificial intelligence (AI) called Physics-Informed Machine Learning to improve the forecasting of adverse weather at airports that could result in flight delays and rerouting.
"The project focuses on forecasting at airports to improve the situational awareness of possible weather impacts that might disrupt airport operations and reduce the number of aircraft arriving or departing per hour," said Dr. Christopher Herbster, associate professor of Meteorology, who has provided assistance on the project.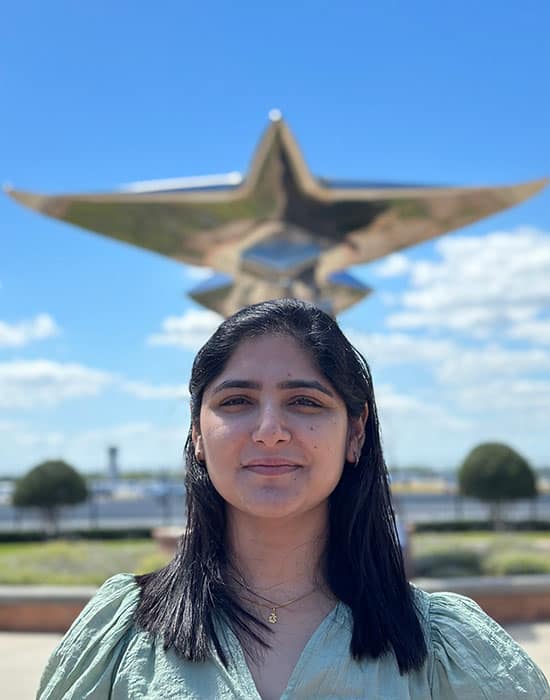 Student researcher Gurvir Bawa stands in front of a statue that is displayed prominently in front of the Flight Line on Embry-Riddle's Daytona Beach Campus. (Photo: Gurvir Bawa)
Gurvir Bawa, a Ph.D. student in Electrical Engineering and Computer Science, explained that current forecasting models are mostly based on numerical weather-prediction methods, which require extensive resources and powerful supercomputers. The approach she is investigating is more data-driven, involving the discovery of underlying patterns in huge amounts of data, and it has demonstrated considerable improvements over current methods, Bawa said.
"I have always been passionate about leveraging computer engineering tools to solve complex aviation problems," said Bawa. "I was just fascinated by the topic and its potential application to the aviation industry."
Bawa's advisor, Dr. Richard S. Stansbury, associate professor in the Department of Electrical Engineering and Computer Science, said the project combines data collected by Embry-Riddle's NEAR Lab, including detailed flight information and airport conditions published by the FAA, with weather data from the National Oceanic and Atmospheric Administration and other sources. Information from weather-monitoring devices at about 30 airports will go into the models Bawa is currently developing. Once those models are completed, other airports could be included, she said.
"Gurvir has used big data software tools to ingest the data from these sources to create a new data set that correlates flight information, weather data and airport conditions," said Stansbury.
While the data set Bawa creates is intended to facilitate the logistics of managing the scheduling of flights in inclement weather, ultimately, it would provide a benefit in terms of safety, she said.
"My current focus is on planning," Bawa said. "However, better prediction of weather conditions at the airport indirectly relates to safety."
Posted In: Applied Science | Aviation | Computers and Technology | Engineering | Research