Students Supporting Students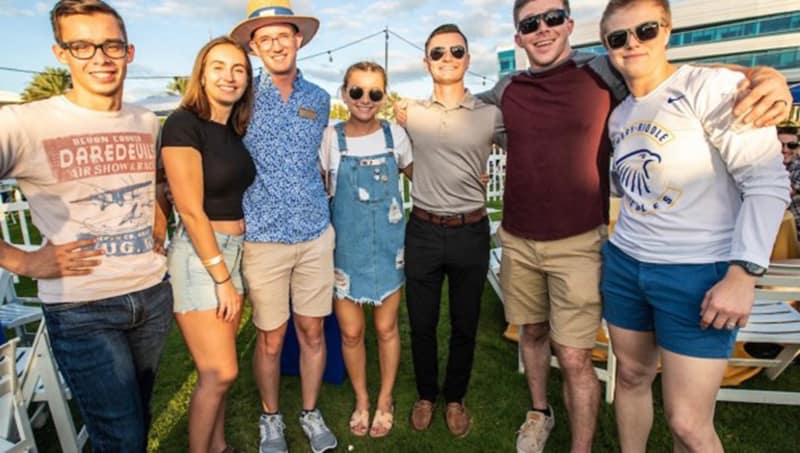 Senior Eagle Scholarship Helps More Students
Joshua Castaneda ('19) just wrapped up a flight operations internship at United Airlines, based at San Francisco International Airport, but he remains grateful to his classmates for a scholarship that helped him graduate in May.
"Both the flight course and academic classes were very expensive, and were required for me to graduate with my aeronautical science degree, so without a doubt, the Senior Eagle Scholarship helped me finish my undergraduate degree," Castaneda said.
Each fall and spring semester, the graduating Senior Class Council at the Daytona Beach Campus works to raise funds for scholarships to help their fellow seniors cross the finish line at graduation. Established in May 2013, the Senior Eagle Scholarship is provided to an outgoing senior, based on need and merit, to help with any expenses that may be an obstacle to completing their degree and starting their future career.
This fall, Senior Class Council President Gabrielle Bonowski and Vice President Hailee Clark led the effort.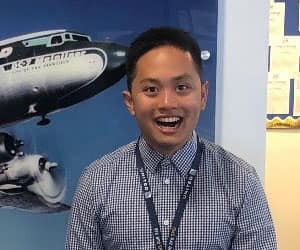 "This scholarship will set up future Embry-Riddle alumni for success," Bonowski said. It serves as a class gift to fellow Eagle students, and is executed with the honor and hope of continuing a legacy, she added.
Scholarship recipients often work one or more jobs throughout their university career to make ends meet. The Senior Eagle Scholarship enables students to pay a final month of rent, repair their car, move to a new work location, or buy needed items.
"This money helps graduating seniors transition into either graduate school or their careers," Clark explained.
The Senior Class Council for the fall 2019 semester was determined to raise more money than any other council did, Bonowski said, so they created a crowdfunding campaign online at crowdfunding.erau.edu.
Raising more money means giving out additional scholarships to help as many graduating students with financial need as possible, she added. "The council has done numerous fundraisers to try and achieve our goal and we are close to making it happen, thanks to all of the support from students, faculty, family and friends."
Based on the scholarship structure that saves a percentage of contributions, in order to continually build the fund, donations do not just help their immediate award recipient — but all senior students that follow. Those savings recently helped endow the scholarship at the $50,000 level. As the endowment matures over the next three years, the Senior Class Council will continue to raise the required funds for each semester's disbursement.
For Castaneda, being chosen for the Senior Eagle scholarship meant a lot financially, and intrinsically.
"Receiving this scholarship from my classmates was an additional honor for me," he said. "Donations from students and alumni validate that we are a robust, supportive ERAU Eagle family, no matter what majors we are or how long ago we graduated, and that we are all Forever an Eagle."
To contribute to the Senior Eagle Scholarship fund, go to: https://crowdfunding.erau.edu/project/17730
---
Senior Eagle Scholarship helps more students.