Hawaiian Airlines Joins Embry-Riddle's SkillBridge Program to Train, Employ Transitioning Military Personnel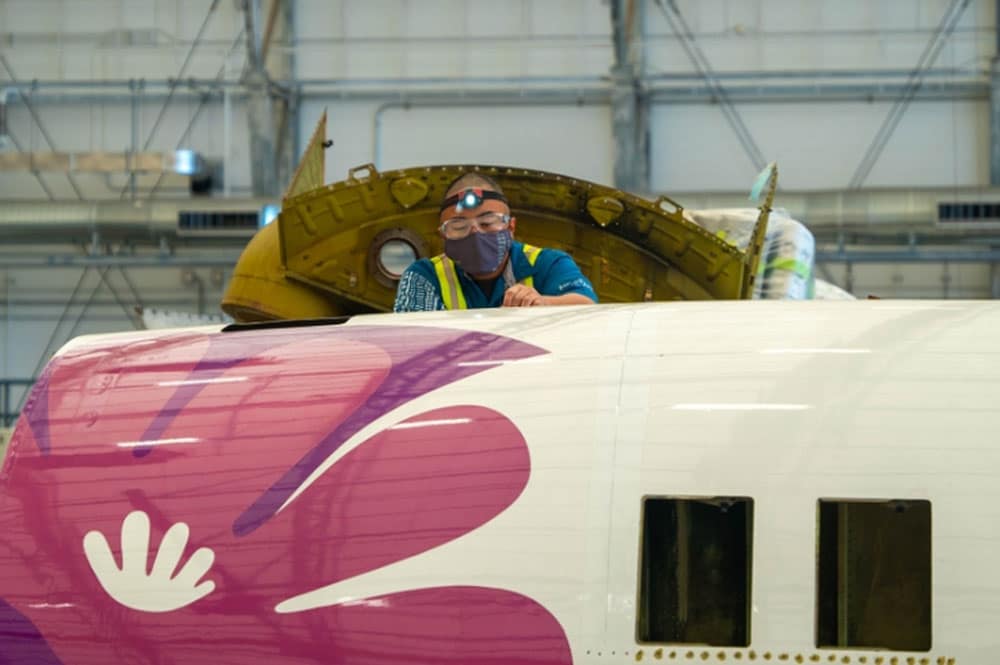 Embry-Riddle Aeronautical University is excited to announce that Hawaiian Airlines has become the newest industry partner in its Aviation Maintenance Technology (AMT) SkillBridge program, which has successfully transitioned more than 380 servicemen and women into civilian careers since its inception in 2019.
"Close to 70 transitioning service members around the country who started the program on Jan. 9 will graduate on March 10," said Angela C. Albritton, director of Military Relations and Strategic Initiatives for Embry-Riddle's Worldwide Campus. "We're excited that these program participants will now have the opportunity to learn more about aviation maintenance opportunities at Hawaiian Airlines."
Each year, approximately 200,000 service members leave the military and re-enter civilian life. Embry-Riddle's AMT SkillBridge Program is authorized by the Department of Defense and is designed to train and place transitioning service members, honorably discharged veterans and eligible military spouses into Aviation Maintenance-related careers with reputable industry partners, such as AAR, Pratt & Whitney, Northrop Grumman, Lockheed Martin, HAECO Americas and Standard Aero.
"Our industry partners recognize the skills that service members bring from the military, and we are grateful for their ongoing commitment to the program," said Worldwide Campus Chancellor John R. Watret, Ph.D.
"Partnering with Embry-Riddle through the SkillBridge program is an exciting opportunity to not only increase our hiring aperture but to do so with the benefit of skills and experience gained through military service and the capstone of an industry-renowned Embry-Riddle education," said Jim Landers, senior vice president for technical operations at Hawaiian Airlines, and also a former director of operations for the U.S. Pacific Fleet at Pearl Harbor.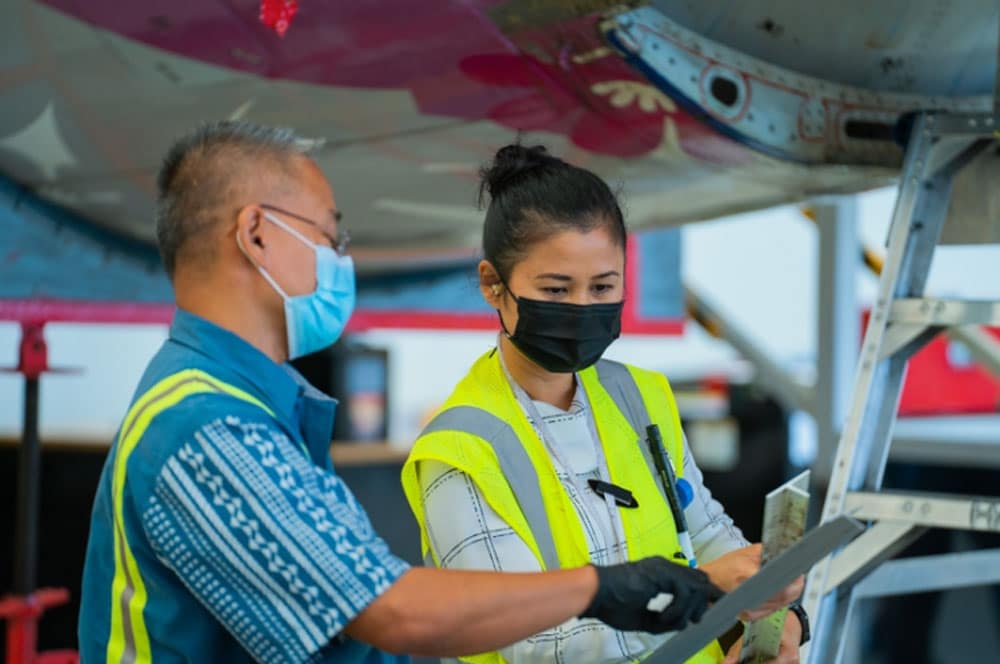 Hawaiian Airlines joins other Aviation Maintenance Technology (AMT) SkillBridge partner firms, such as AAR, Pratt & Whitney, Northrop Grumman, Lockheed Martin and others, in committing to train and employ transitioning service members.
The partnership comes as Hawaiian Airlines is recruiting for hundreds of positions to support its next growth phase. Named by Forbes as the best employer in the state of Hawaii in 2022, Hawaii's largest and longest-serving carrier provides nonstop flights within Hawaii, and between the islands and 15 U.S. gateway cities, as well as American Samoa, Australia, Japan, New Zealand, South Korea and Tahiti. This year, the airline will begin welcoming a new fleet of Boeing 787-9s and launch a dedicated freighter operation for Amazon.
For service members separating or retiring from the military, the SkillBridge program provides an opportunity to bridge the transition into the civilian aviation and aerospace sector. The program is offered at Camp Lejeune-New River, North Carolina; Camp Pendleton, California; Ft. Bragg, North Carolina; Ft. Campbell, Kentucky; Ft. Carson, Colorado; Naval Station Norfolk, Virginia; and through Hurlburt Field-Virtual. Transitioning service members currently located on Oahu can learn more about the program during bi-weekly information briefings at Schofield Barracks.
About Hawaiian Airlines
Hawaiian® has led all U.S. carriers in on-time performance for each of the past 18 years (2004-2021) as reported by the U.S. Department of Transportation, and consumer surveys by Condé Nast Traveler and TripAdvisor have placed Hawaiian among the top of all domestic airlines serving Hawaiʻi. In 2022, the carrier topped Travel + Leisure's 2022 World's Best list as the No. 1 U.S. airline and was named Hawaiʻi's best employer by Forbes.
Now in its 94th year of continuous service, Hawaiian is Hawaiʻi's biggest and longest-serving airline. Hawaiian offers approximately 130 daily flights within the Hawaiian Islands, daily nonstop flights between Hawaiʻi and 15 U.S. gateway cities — more than any other airline — as well as service connecting Honolulu and American Samoa, Australia, Japan, New Zealand, South Korea and Tahiti.
The airline is committed to connecting people with aloha by offering complimentary meals for all guests on transpacific routes and the convenience of no change fees on Main Cabin and Premium Cabin seats. HawaiianMiles members also enjoy flexibility with miles that never expire. As Hawai'i's hometown airline, Hawaiian encourages guests to Travel Pono and experience the islands safely and respectfully.
Hawaiian Airlines, Inc. is a subsidiary of Hawaiian Holdings, Inc. (NASDAQ: HA). Additional information is available at HawaiianAirlines.com. Follow Hawaiian's Twitter updates (@HawaiianAir), become a fan on Facebook (Hawaiian Airlines), and follow us on Instagram (hawaiianairlines). For career postings and updates, follow Hawaiian's LinkedIn page.
For media inquiries, please visit Hawaiian Airlines' online newsroom.
Posted In: Aviation | Institutional News