Graduate Turned His Life Around Over Four Years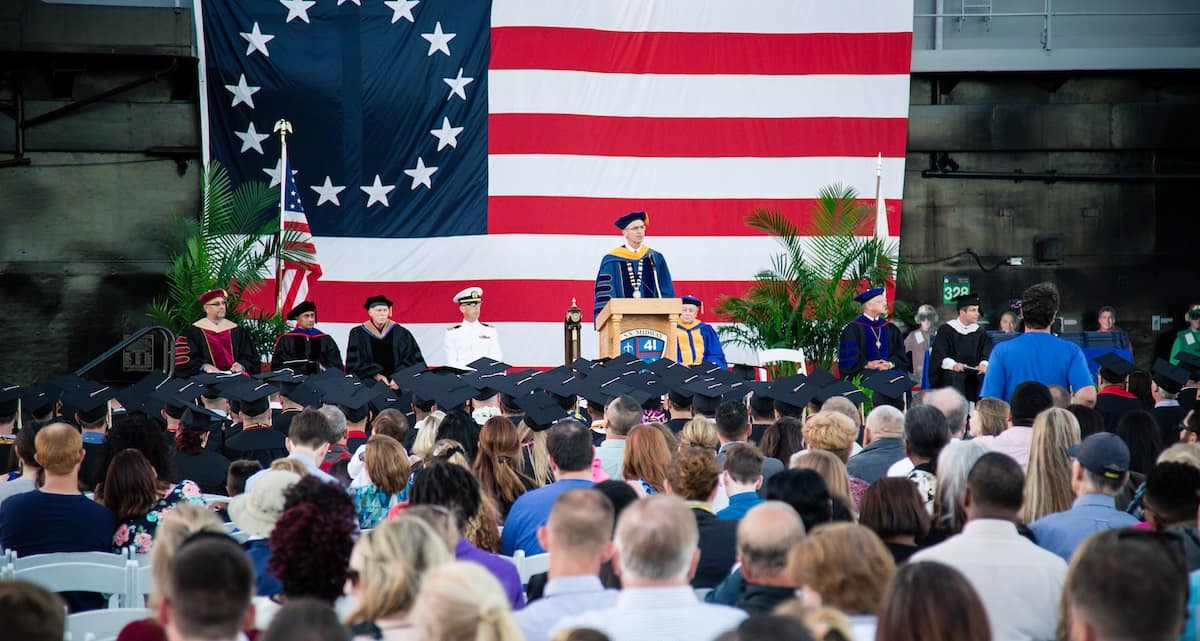 Will Stohlton is just one of the successes to be celebrated at San Diego commencement
Will Stohlton joined the U.S. Navy at age 28 and rose quickly through the ranks. Deployed to the Middle East in 2013, he advanced from E-1 Seaman to E-4 Third Class Petty Officer in just more than a year, commanding an entire division of seamen.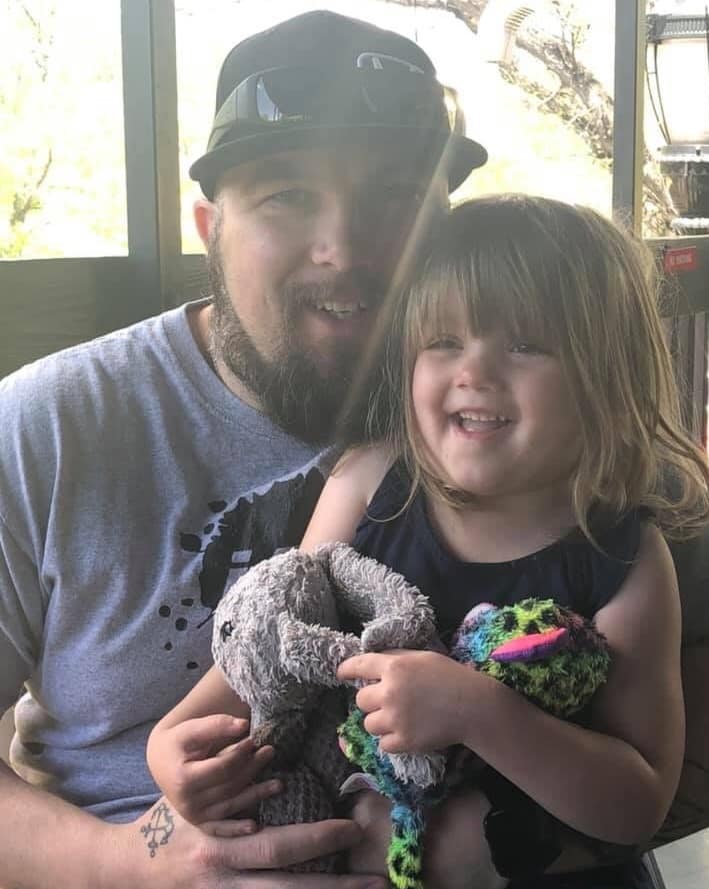 For Will Stohlton, who needed to juggle his family responsibilities with his school work, Embry-Riddle Worldwide offered the perfect solution. He will receive his bachelor's degree on July 17. (Photo: Will Stohlton)
Unfortunately, in August 2014, Stohlton fell ill and developed a debilitating tremor. After spending time in the hospital, he was put on limited-duty status for several months before being processed out of the Navy.
At that point, Stohlton had no idea what he would do.
"I honestly didn't know," he said in a recent interview. "I didn't really have a plan."
Almost exactly four years later, Stohlton has become a father, a homeowner and an employee of The Boeing Company, where he works as a business analyst. Leading to his successful comeback was his decision to go back to school. On July 14, he will receive a bachelor's degree in Aeronautics at the Embry-Riddle Worldwide San Diego Campus' spring commencement ceremony, to be held aboard the historic USS Midway Museum.
"I definitely didn't see myself ending up here," Stohlton said. "I worried I was going to be stuck in a dead-end job with no money, but that is definitely not the case."
Capt. Donnie Cochran to Address Graduates
Receiving undergraduate and graduate degrees with Stohlton at the 7 p.m. commencement will be 168 other Embry-Riddle students, including 59 active military, eight military reserve and 62 veterans. Speaking to the more than 1,300 guests and graduates at the event will be retired Capt. Donnie Cochran, who was the first African American to become commanding officer and flight leader of the U.S. Navy's Flight Demonstration Squadron (Blue Angels).
Stohlton's journey to this year's San Diego commencement began in November 2015, when he started taking Embry-Riddle classes online in his hometown of Colorado Springs, with assistance from a vocational rehabilitation program offered by the U.S. Department of Veterans Affairs. After his first nine-week term, he began taking EagleVision classes, which allowed him to participate in classes with other students, with a teacher brought in on video. Stohlton volunteered as much as possible to be the student assistant, making sure his EagleVision classes ran smoothly and quickly becoming known as extremely reliable on the Fort Carson Embry-Riddle campus.
"I realized that the Worldwide format really worked well for me," Stohlton said, "and I excelled in my classwork every term."
In May 2016, Stohlton and his wife, Tarah, became parents, and when baby Kaydence was about three months old, Stohlton became her primary caregiver. Again, online learning worked perfectly in this arrangement — except when Kaydence called the shots.
"There were times when all she wanted to do was lie on my chest. I couldn't do anything. I couldn't get anything done."
The Embry-Riddle student encountered some other rocky moments as he learned the ins and outs of parenting an infant — "calling my parents for advice, unnecessary trips to the emergency room, all that good stuff."
Nonetheless, dad and daughter thrived, and Stohlton continued to study and ultimately took an internship at Jeppesen, a subsidiary of Boeing, when Kaydence was two years old. That internship turned into a full-time job, which Stohlton said Embry-Riddle had prepared him for well.
"Going in, I was able to understand the work lingo, what the aeronautical charts represented and all that," he said. "So, I was only on a learning curve for the job itself, not the industry in general."
As he graduates, what would Stohlton tell someone considering earning a degree at Embry-Riddle?
"I would tell them to go for it, and if it gets hard, don't give up."