Graduate Business Students Collaborate on Market Research with Industry Leader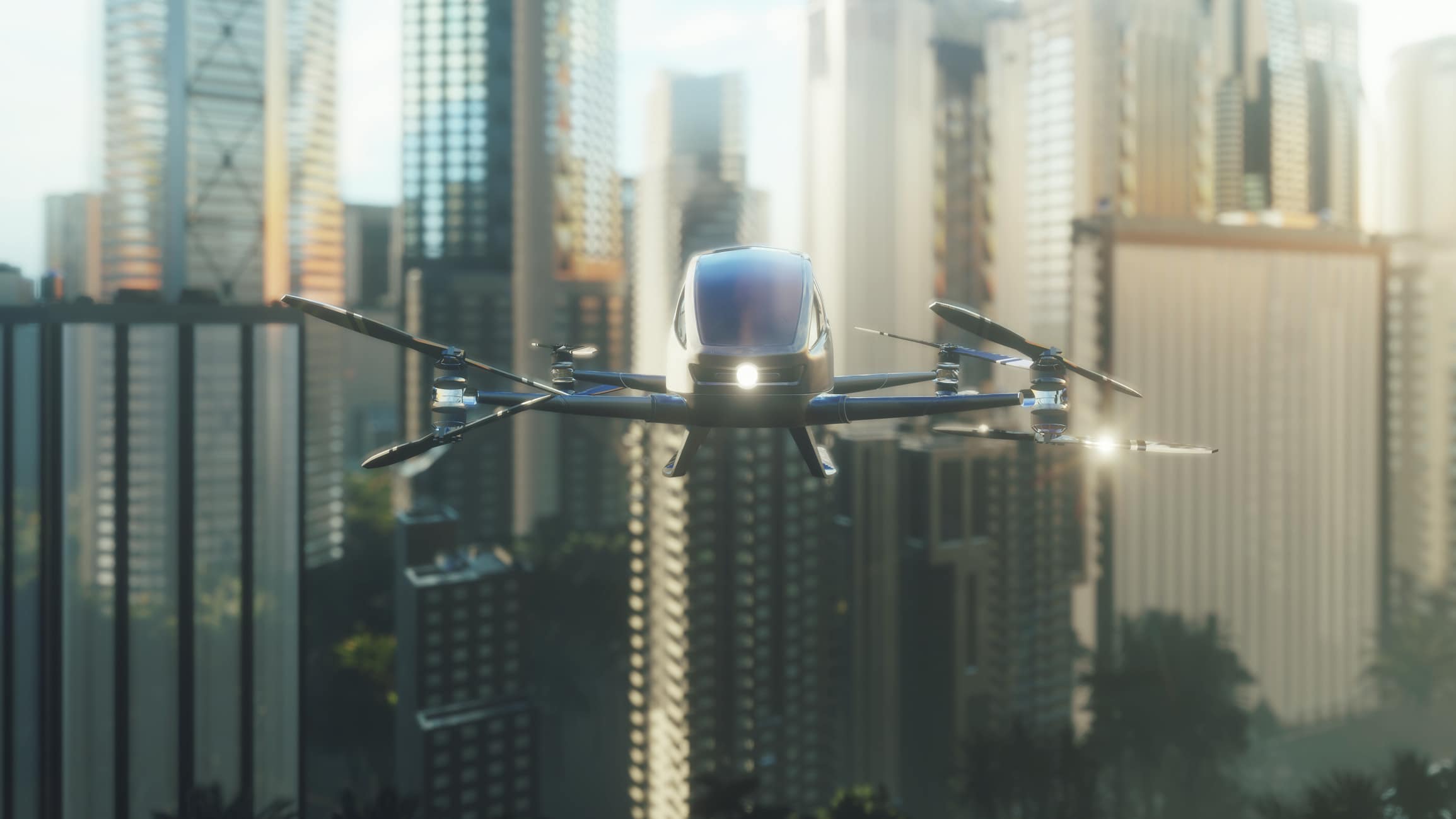 Master of Business Administration (MBA) students at Embry-Riddle Aeronautical University's David B. O'Maley College of Business got a chance this spring to contribute to a real-world consulting project for an aviation industry leader. The project gave students deep insight into the inner workings of a global company — for proprietary reasons, the company opted to remain anonymous — and the opportunity felt like "working alongside the professor versus for the professor," according to student Jacques Boudreaux.
"It was really cool to work with the client and see what their specific wants and needs were," said Boudreaux, who earned his MBA in Aviation Management in May and is working at a private jet firm until he starts pilot training with the U.S. Air Force.
The project, to explore Urban Air Mobility (UAM) — a transportation system that will use aircraft to transport passengers or cargo at lower altitudes within urban and suburban areas — as a viable market, was arranged in part by Dr. Janet Tinoco, professor of Management and Marketing. The students participated in the project in the capstone class of their graduate degree program.
Connor Guinn, also a spring 2021 graduate of the MBA in Aviation Management program, said he enjoyed working on a project that could directly influence whether or not a real-world company takes steps to expand its reach in an emerging market.
"The company's interest in UAM and growth opportunities was intriguing, and helping contribute to research that will help the company in the future was fascinating," said Guinn, who is working as a ground instructor at Endeavor Air and plans to move into a pilot role within a year.
The students provided a range of assessments, Tinoco said, examining macro-environmental forces on the UAM market, such as government regulations and economic influences. Company positioning, as well as competitive assessments and market trends, in the United States and globally, were also analyzed. The firm gave the students "full rein" in analyzing and identifying key foreign markets for further analyses. These analyses provided the opportunity for students to interview subject matter experts in the United States, China, South Korea and Brazil, achieving an insider's perspective and providing a richness to the research beyond open-source information.
Based on their initial assessments, the students proposed two market opportunities, in the form of potential business models, answering research questions posed by the company about barriers to market by country, viability for customers and potential customers, and value propositions.
Tinoco said the students did an outstanding job. The firm was very happy with the results, "and we will be working again with them in the future. Discussions have already started on new projects for 2022 and beyond."
Posted In: Business