Global Aviation Business Leader Named to Embry-Riddle Aeronautical University's Board of Trustees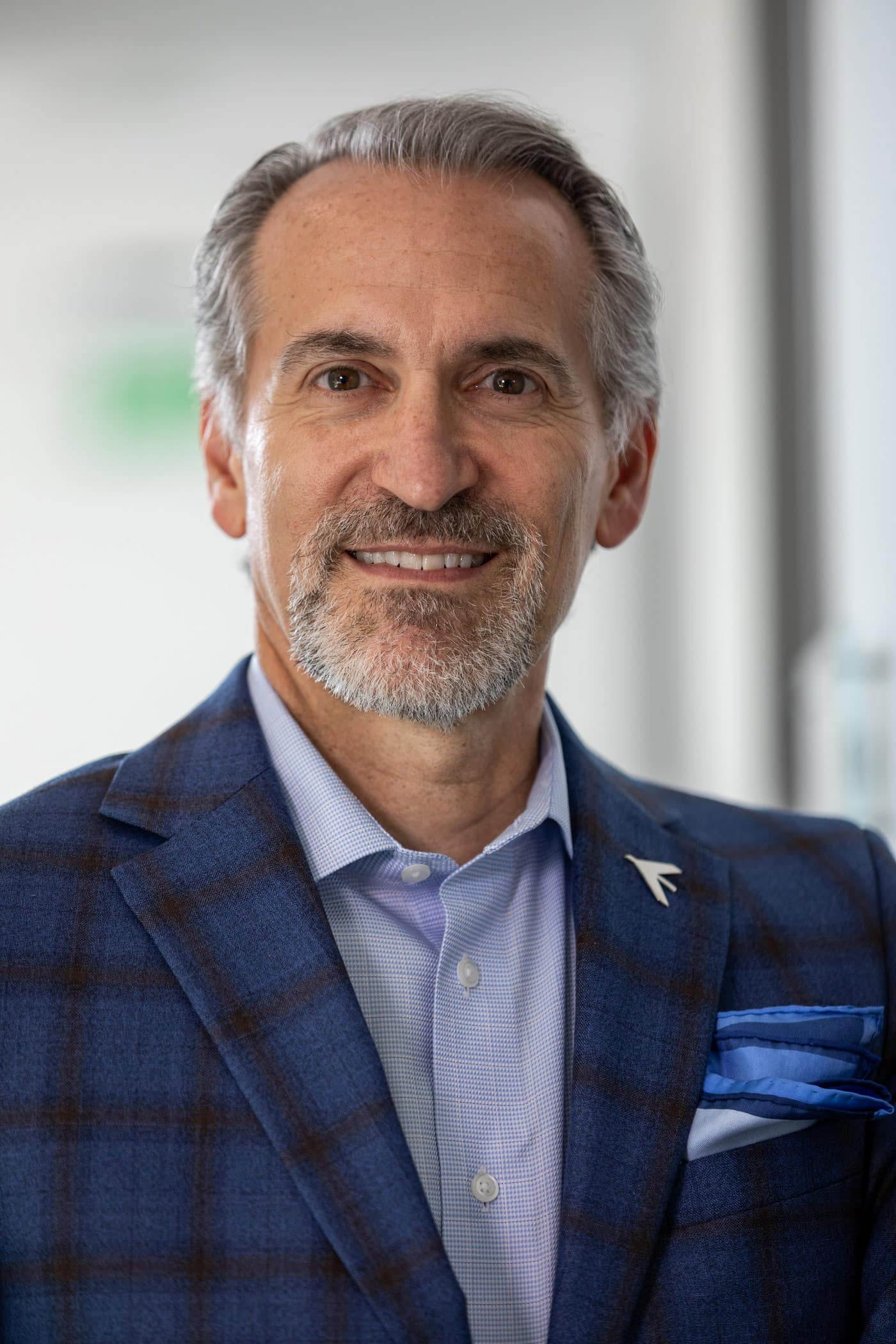 Michael Amalfitano, a long-time global aviation business leader who serves as president and CEO of Embraer Executive Jets, was unanimously confirmed to serve on the Board of Trustees of Embry-Riddle Aeronautical University on Oct. 29, 2021.
"Michael Amalfitano will bring deep insights and broad connections to his new leadership role with Embry-Riddle," said Mori Hosseini, chairman of the Embry-Riddle Board of Trustees. "His knowledge of aviation management and operations as well as aviation finance will serve Embry-Riddle very well. We are eager to begin working with him to support our mission of education and service to students."
Embry-Riddle President P. Barry Butler, Ph.D., said, "Michael has an exceptional track record as an aviation leader who generously gives back to the industry through his many service roles. He will make an outstanding trustee for our university. We are honored to welcome him to our leadership board, and I look forward to working with him."
In his role with Embraer Executive Jets, Amalfitano oversees the company's global enterprise, including annual revenues exceeding $1.5 billion and an active fleet of more than 1,500 aircraft with over 940 customers worldwide. A voting member of the Embraer SA Executive Leadership Management Board, Amalfitano's experience in executive leadership spans four decades. His expertise encompasses financial management, corporate governance, strategic planning, global sales originations, product development, market strategy, portfolio management, marketing, communications, aircraft valuation, asset management, and aircraft leasing and financing for the business aviation industry.
Before joining Embraer, Amalfitano served as the executive vice president, senior managing director of business aviation at Stonebriar Commercial Finance. He also served as managing director and executive head of global corporate aircraft finance at Bank of America Merrill Lynch for more than 22 years, following a decade-long tenure in sales management at GE Capital.
He is chairman of the General Aviation Manufacturers Association and currently serves on their Finance, Investment, and Strategic committees, following his previous role as chairman of the Communications Committee. He also serves as chairman of the National Business Aviation (NBAA) Association Advisory Council, and as a member of the NBAA Board of Directors, Audit Committee, Joint Task Force Committee and Leadership Council. In addition, he is the OEM president member of the board of directors of the International Aircraft Dealers Association.
Amalfitano graduated with a bachelor's degree in Economics and a master's degree in Financial Management from Fairfield University. He has written numerous articles for aviation industry publications and is an active speaker and panelist at business aviation events and thought leadership conferences.
Further information on Embry-Riddle's Board of Trustees can be found online.
Posted In: Institutional News