'Giving Back Is Just Part of Life'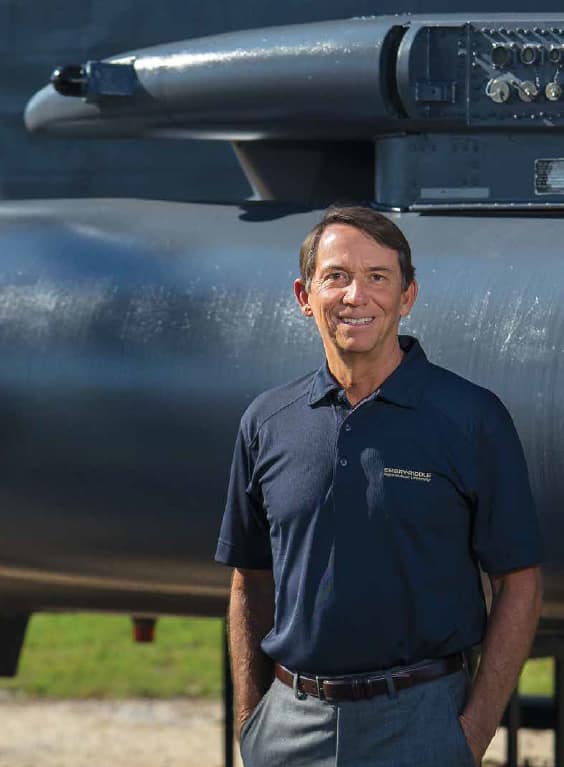 Wayne C. Webster Endowed Scholarship will support worldwide campus students.
Wayne Webster largely credits Embry-Riddle for his financial success. A 1998 graduate of Embry-Riddle's Worldwide Campus, he says his Master of Aeronautical Science degree significantly increased his earnings — to the point that he was able to retire early.
"A college education is something that no one can take away from you," he says. "I can't encourage young people enough to go to college and stick it out. I know it's hard work, but the effort is worth it."
Webster can attest to the investment of time and money it takes to earn a degree. He put himself through school, working and attending classes full time. But, he says it was more affordable when he was a student. "When I started college in 1973, tuition was $16 per credit hour. I look at the current prices of tuition, and I'm just astounded."
Through a planned gift to the university, Webster hopes to help others afford a college education and ultimately achieve financial security. The Wayne C. Webster Endowed Scholarship will benefit students studying engineering in the College of Aeronautics at the Worldwide Campus. Upon Webster's death the scholarship will be funded through his estate.
"Wayne's gift will help future students earn their degrees, and it will also serve as a lasting testament to his generosity and his strong support of education," says Kathleen Hennessy, senior director of development at Embry-Riddle.
'Giving Back Is Just Part of Life'
A self-professing Christian, Webster says his faith informs his philanthropy. He says, "Giving back is just part of life, and not just money but also your time."
Giving back is just part of life, and not just money but also your time."
Webster exemplifies this type of giving, as well. He volunteers at the Air Force Armament Museum at Eglin Air Force Base and is a longtime mentor and tutor at local elementary schools in the Florida Panhandle community where he lives.
He particularly enjoys tutoring young people in math. "I firmly believe that you either get or you don't get a math gene," he says. Webster got one and feels it's his duty to help those who didn't.
Education Fuels Career Success
Webster worked for Lockheed Martin for years, where he was involved in the engineering development of the Pershing II, Patriot and Hellfire missiles. He later worked as a civilian employee for the U.S. Air Force. Prior to retiring, he was an instrumentation engineer on many C-130 aircraft models modified for the U.S. Air Force Special Operations Command.
Webster says he wouldn't have had a successful career without his education. It's for this reason he believes so strongly in helping others achieve their educational goals.
Making a planned gift to Embry-Riddle was simple, Webster says. "I highly encourage and recommend everyone to give back."