Funding Futures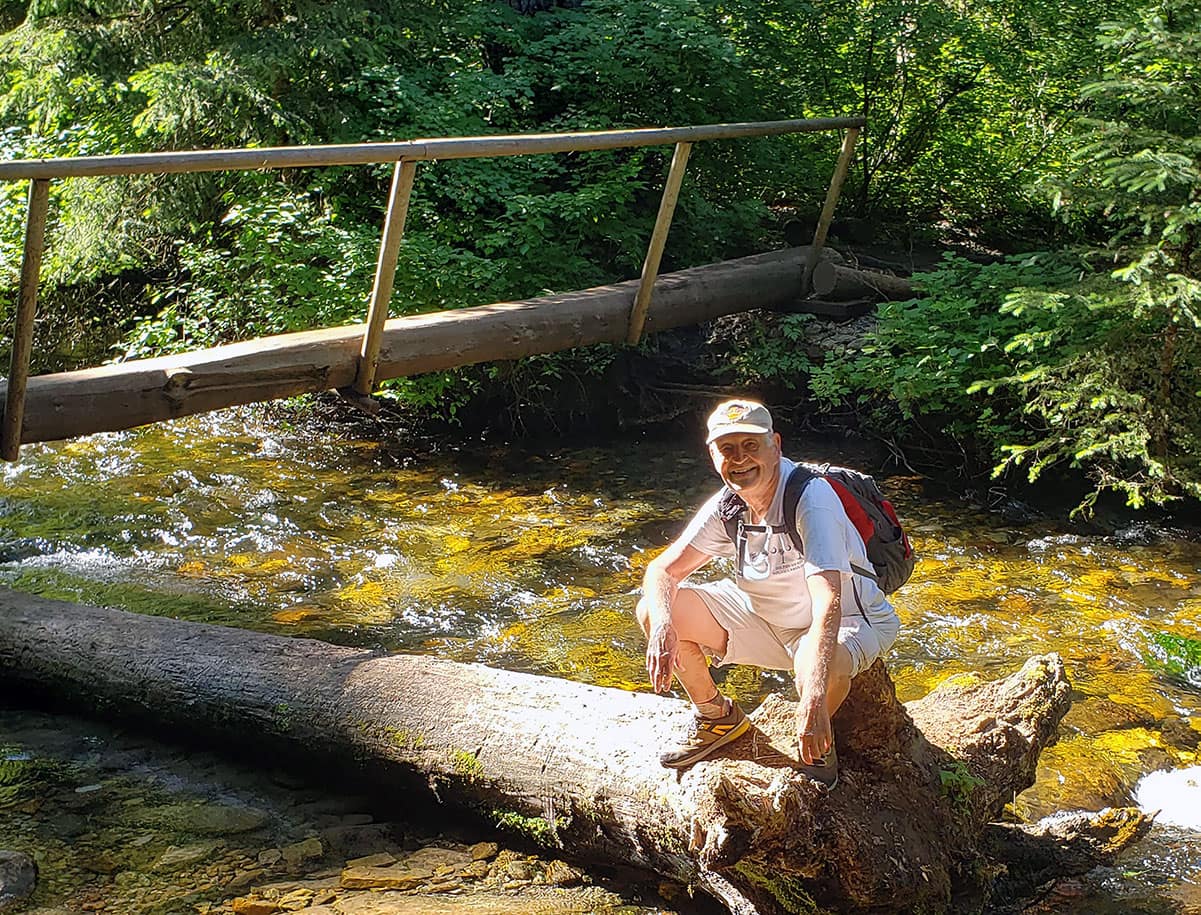 Warren Childers ('75) first became interested in aviation as a boy growing up on his family's northern Montana ranch.
"I'd be out feeding cattle in the winter and it would be below zero and the wind is blowing," he said. "Those Northwest DC-6s would fly over going from Minneapolis to Seattle and I'd be thinking, 'Boy, I bet those (pilots) can eat and get a cup of coffee if they wanted. I've got to think about doing that someday.'"
Childers worked in the aviation business for decades, including owning his own aviation consulting business for nearly 35 years. Now mostly retired, he and his wife of 49 years, Kristine, want to help others reach their educational goals.
With that aim in mind, Childers and his wife established a planned gift at Embry-Riddle that will aid future cybersecurity and aviation management students. The estate gift will create the Warren and Kristine Childers Endowed Scholarship.
"When I was a student at Embry-Riddle, I didn't have a lot of money at the time and I got grants and loans," Childers said. "We know what it's like to need a little financial help to get through."
After working for a few years in information technology, he drove from Montana to Florida with Kristine to attend Embry-Riddle's Daytona Beach Campus and pursue his aviation dreams. Childers obtained his commercial pilot's certificate. He graduated during a tough job market for pilots, so he continued his education, earning a bachelor's degree in aviation maintenance management, as well. As a student, he worked part-time for Volusia Aviation, a fixed-base operator at the airport.
"That job gave me a lot of exposure in the aviation market," Childers said. "I was able to meet a lot of people just while I was pumping gas."
His career path has been anything but boring. He's worked a variety of jobs in aviation finance and aviation management, plus he spent 14 years as a pilot with Mesa Airlines. During his off time as a pilot, he studied to become a building contractor and worked a stint as a building inspector. In his 60s, he landed a job as a pilot for special operations for a military contractor in Afghanistan.
"I have a lot of trouble with retirement," he said.
Childers is trying to slow down, but still does home and business disaster inspections for the federal government on the side. He splits his time between homes in Montana and North Carolina.
The self-described "cowboy and farm boy" followed his passion for aviation around the globe. With his planned gift to Embry-Riddle, he said he hopes to help others pursue their passions.
"One thing about aviation is once you have the aviation bug in your body, it's worse than malaria," Childers said. "It's always there."
Posted In: Aviation | Security Intelligence and Safety
---
Aviation businessman creates endowed scholarship for students