Four Eagle Baseball Players Save Man from Drowning at Local Golf Course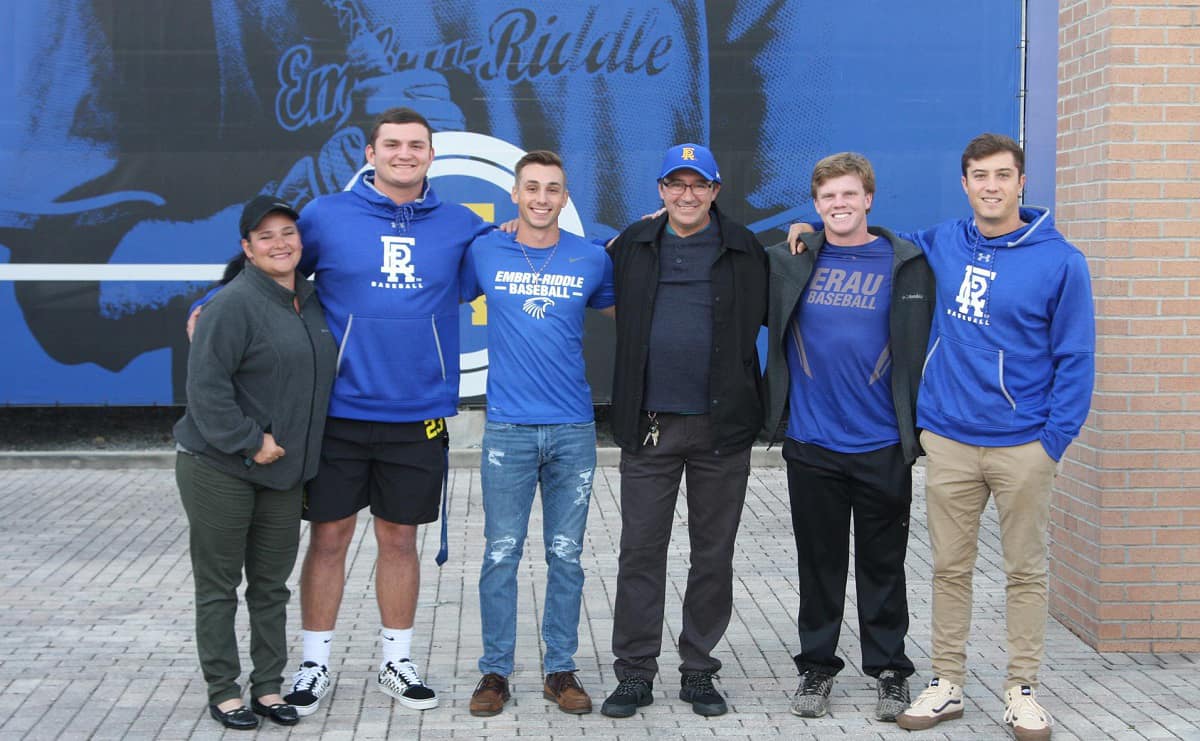 For four student-athletes on the Embry-Riddle Aeronautical University baseball team, a restful day at a local golf course turned into a matter of life and death when they witnessed a groundskeeper fall into a lake, trapping himself underneath the 1,000-pound weight of his riding mower.
Players John Devine, Cody Forster, Mike Lawson and Josh Reynolds sprang into action. They ran 75 yards to the lake and dove in, finally dislodging Paul Piloto, a father of four who ran his own landscaping firm, from underneath the machine.
Read the full story on the Embry-Riddle's Athletics page.
Posted In: Institutional News