Former Trustee Lawrence Clarkson Dies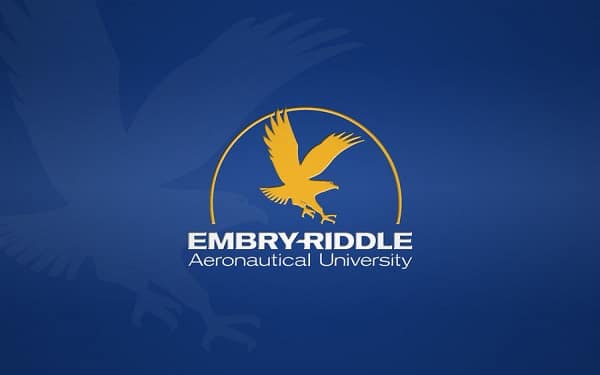 Trustee emeritus Lawrence Clarkson died October 31, 2020, at 82.
Clarkson retired as president of Boeing Enterprises in 1999. His stature within Boeing prompted the New York Times to call him "the closest thing (Boeing) has to a corporate secretary of state."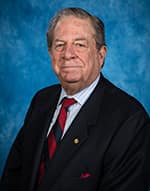 Before joining Boeing, he worked for Pratt & Whitney, rising to the position of president of commercial products (jet engines.) Clarkson was also a captain in the U.S. Air Force.
During his tenure on the board, from 2002 until 2013, he served as secretary and chaired the audit committee. He was also a member of the trustees, development, executive and international affairs committees.
Chairman Mori Hosseini remembers Clarkson as an influential advocate for the university. "The respect Larry earned from his contributions to Boeing and Pratt & Whitney made him a valuable ambassador for Embry-Riddle. His insights helped us launch our first doctorate programs, in engineering physics and aviation, and establish the Embry-Riddle Worldwide Campus in Singapore."
As a board member, Clarkson supported an ambitious program of expansion and improvements, including the construction of the College of Aviation building and College of Business building on the Daytona Beach Campus, as well as the addition of an academic building, the Robertson Aviation Center, and the Chris and Steven F. Udvar-Hazy Library and Learning Center at Prescott.
Part of Clarkson's legacy with Embry-Riddle was his guidance as the university faced one of its worst setbacks. In December 2006, a tornado struck the Daytona Beach Campus, leveling the aircraft maintenance hangar, damaging Spruance Hall beyond repair and destroying 40 aircraft. The total damage topped $50 million. "As we navigate through our own challenging times, it is inspirational to realize that Lawrence Clarkson and his fellow board members remained focused on serving students. The spring semester for 2007 was delayed by only six days. That's a level of resilience we are living up to today," said President P. Barry Butler.
His passions included aviation and international relations. Clarkson was a vice president of the Wings Club and he chaired business and economic councils aimed at improving relations with China, Japan and throughout the Pacific Basin. He was a president of the Washington State China Relations Council and Japan-America Society of Washington.
A graduate of DePauw University in Greencastle, Indiana, Clarkson earned his juris doctor degree from the University of Florida.
He is survived by his wife, Barbara Stevenson Clarkson, daughter Jennifer Clarkson Soster and sister Ann Clarkson.