Ford Motor Company and Embry-Riddle Help Advance Safer Batteries for Electric Vehicles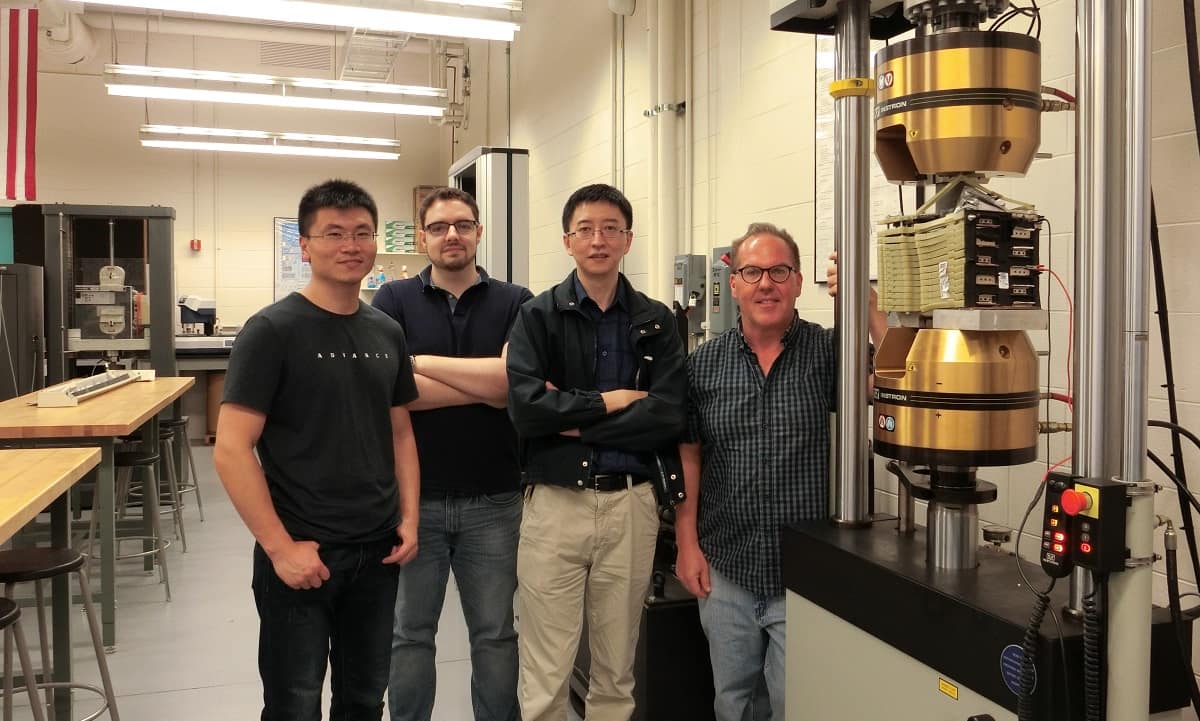 Preventing electric vehicles from bursting into flames on impact – as happened Aug. 10 when an electric car driving on autopilot slammed into a tow truck in Moscow – is a primary goal of a new Embry-Riddle Aeronautical University project funded by the Ford Motor Company.
Dr. Feng Zhu, assistant professor of Mechanical Engineering at Embry-Riddle, has received a three-year award of up to $150,000 through the highly competitive Ford-University Research Program to study safety issues related to the high-performance lithium-ion battery system used in many electric and hybrid-electric vehicles.
Zhu, who recently won a Forest R. McFarland Award from the Society of Automotive Engineers International for his outstanding efforts to enhance the exchange of technical information, noted that transportation safety is the focus of his latest research project. Lithium-ion batteries help make cars lighter and more fuel-efficient because they can store large amounts of energy in a relatively small area, he explained, but the systems are vulnerable in certain situations.
"If it is crushed, a lithium-ion battery can have structure failure, resulting in an explosion and fire," Zhu said. "We want to better understand the exact failure mechanisms of these battery systems, and particularly, the impact of crushing. What we learn could help guide the development of safer battery packs for vehicles."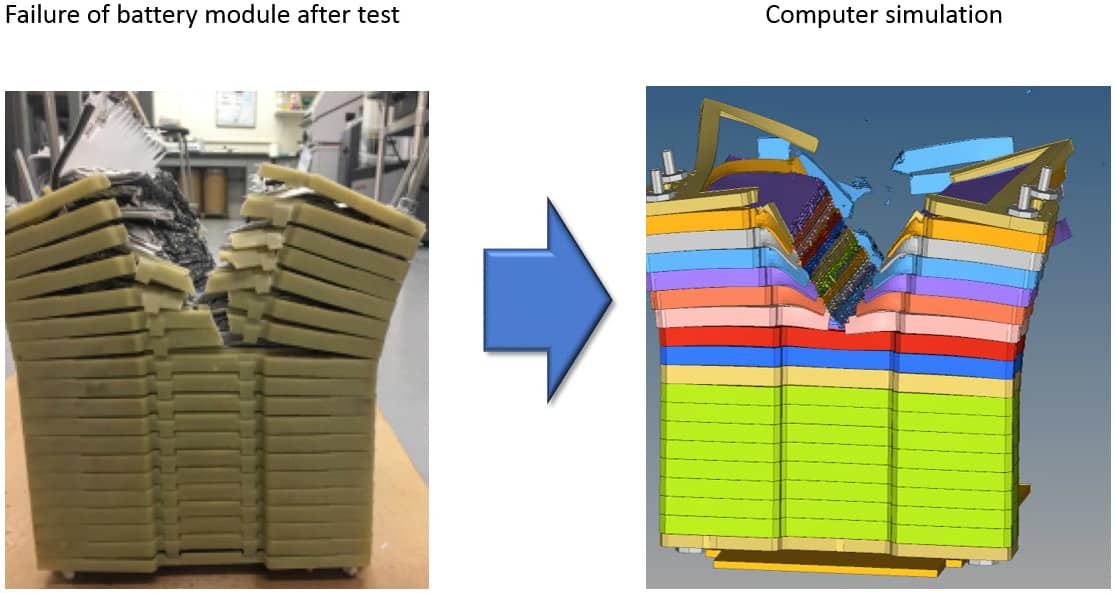 These side-by-side images show a lithium-ion battery failure following a laboratory test, compared with a computer simulation of the event. (Photo courtesy of Dr. Zhu.)
The project – to be conducted by Zhu, Aerospace Engineering Professor David Sypeck and their students – will involve running mechanical tests in Embry-Riddle's Materials Testing and Lightweight Materials and Structures laboratories. The first step will be an assessment of how much energy and what types of loadings can cause a failure in a lithium-ion battery system, Zhu said. That information will then be used to simulate real-world crashes.
"This approach is called traffic accident reconstruction," he said. "It's too expensive to crush a whole vehicle with the battery system and it's not safe. So, we will use computer modeling to repeatedly simulate actual accidents. In that way, we will be able to see things that cannot be measured experimentally."
The goal of the work is to fully understand the failure mechanism that takes place when a lithium-ion battery system is crushed. For example, Zhu asked, if a crash causes the system to short circuit, what is the event that triggers it, and how can that mechanism be prevented through improved design?
The research will build on a preliminary study Zhu, Sypeck and several graduate students had conducted, with support from the Massachusetts Institute of Technology Battery Consortium, which characterized the mechanical properties of battery cell components.
Posted In: Applied Science | Engineering | Research