Florida Business Leader and Education Advocate Glenn Ritchey Named to Florida Auto Industry Hall of Fame, Embry-Riddle Reports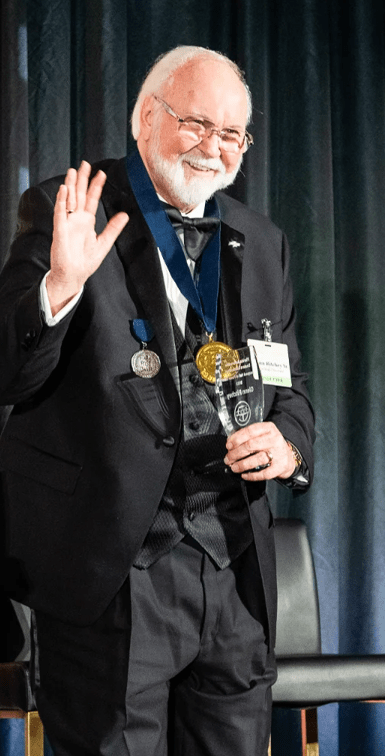 The Florida Automobile Dealers Association (FADA) has inducted Embry-Riddle Aeronautical University Trustee Glenn Ritchey, a long-time civic, philanthropic and business leader based in Volusia County, into its Hall of Fame.
Ritchey, who serves as president and chief executive officer of Jon Hall Automotive Group, Ritchey Automotive Group, and Southeast Automotive Management, was among the first retailers inducted into the Hall of Fame by FADA, an influential statewide trade association. He and 14 fellow inductees were honored at a Nov. 2 ceremony at the Four Seasons resort in Orlando.
A valuable member of Embry-Riddle's Board of Trustees since 2007, Ritchey was recognized by FADA for his leadership and distinguished career, which includes being a 20-time Chevrolet Dealer of the Year. In addition to his industry achievements, he was honored for his philanthropic passion and commitment to public service.
FADA President Ted Smith said that Ritchey's "philanthropic spirit and commitment to making a difference have touched countless lives and continue to inspire others."
Embry-Riddle Board of Trustees Chairman Mori Hosseini, president and CEO of ICI Homes, also commended Ritchey's many decades as a towering figure in Volusia County business and civic life. "Through their visionary leadership and selfless service, Glenn Ritchey and his wife, Connie, inspire us to achieve ever more ambitious goals," Chairman Hosseini said. "Glenn has applied his deep business insights to help improve education, job opportunities and quality of life for all Floridians. He and Connie are true role models for our community."
Glenn Ritchey served as mayor of Daytona Beach from 2006-2012. He sits on the boards of various charitable organizations, including the Halifax Health Medical Center and the Halifax Health Foundation, the NASCAR Foundation, and the Civic League of the Halifax Area. He has received numerous accolades for his community service, including The Council on Aging's Community Service Award, which now bears Ritchey's name along with that of his wife, Connie, and the Daytona Regional Chamber of Commerce's Top Leadership Award, which is also named after him.
During his lengthy career, Ritchey has served as the Chairman of the Florida Automobile Dealers Association, Chevrolet National Dealer Council and General Motors National Dealer Council. His dedication to industry excellence was rewarded by the Civic League's J. Saxton Lloyd Lifetime Achievement Award, as a testament to his lasting contributions.
Further, Ritchey is a long-standing champion of education. He serves as a trustee at Embry-Riddle, the Boys and Girls Club of Volusia County, and Bethune-Cookman University. He received an honorary doctorate from Bethune-Cookman, recognizing his many contributions to that institution.
FADA called its first 15-member Hall of Fame class "a remarkable lineup of individuals who have positively impacted the automotive sector and their local communities."
About the Florida Automobile Dealers Association
The Florida Automobile Dealers Association (FADA) is a statewide trade association representing Florida's franchised new car and truck dealers. FADA is committed to promoting and maintaining a strong automobile industry in Florida and providing valuable resources and support to its members. For more information, please visit https://www.flada.org.
Posted In: Institutional News