Flight Simulator Upgrades Will Prepare Students for Emergency Stalls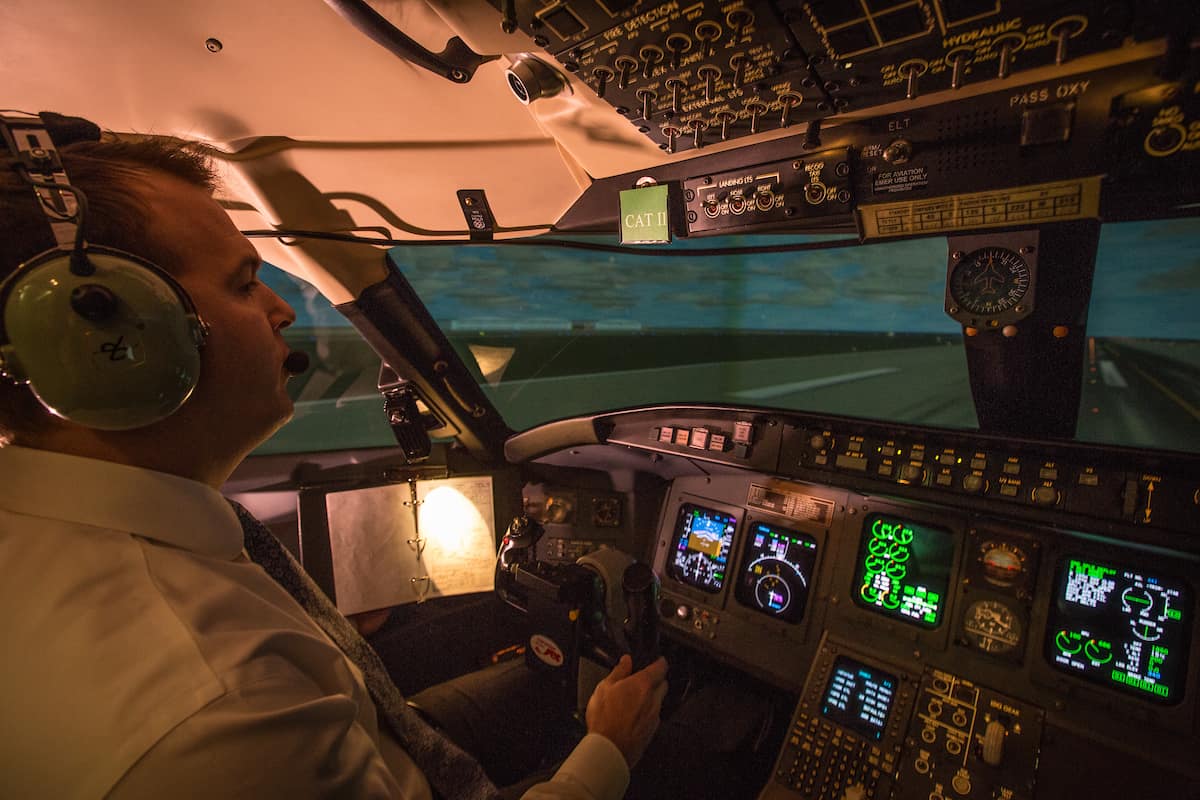 Mirroring the training that the Federal Aviation Administration (FAA) now requires airlines to provide to all pilots, the Embry-Riddle Aeronautical University College of Aviation will upgrade its CRJ-200 airline full-flight simulator to instruct students in Upset Prevention and Recovery Training.
"This capability is unique in collegiate aviation and ensures Embry-Riddle remains the best of the best," said Dr. Alan Stolzer, dean of the College of Aviation.
The FAA requirement that all airline pilots undergo Upset Prevention and Recovery Training (UPRT) can be traced back to a law passed by the U.S. Congress after the 2010 Colgan Air Flight 3407 accident. In that incident, a Bombardier Dash Q400 stalled, the pilot and co-pilot made errors reacting to the mishap and the plane crashed into a house, killing one person inside and all of the plane's 49 passengers and crew members.
"Exposing students to this training will increase their knowledge, skills and abilities to safely recovery from upset conditions should they ever encounter one during their careers," said Dr. Kenneth Byrnes, associate professor of Aeronautical Science and chair of the Department of Flight.
The simulator will be upgraded no later than July 1.
According to Byrnes, simulators used to be required to match aircraft performance only within normal operating conditions, not emergencies. "The simulators were either not used in emergency training, or if they were used, the simulator may have acted in a way that the aircraft would not, thus creating negative training," Byrnes said. "The upgraded simulator provides high-level flight training that mirrors what our graduates will experience when they get hired by an airline. It is important for us to provide this training for all of our students to ensure that they excel in their careers."
Posted In: Aviation