Flight Safety Student Awarded COA Funding to Attend ISASI Conference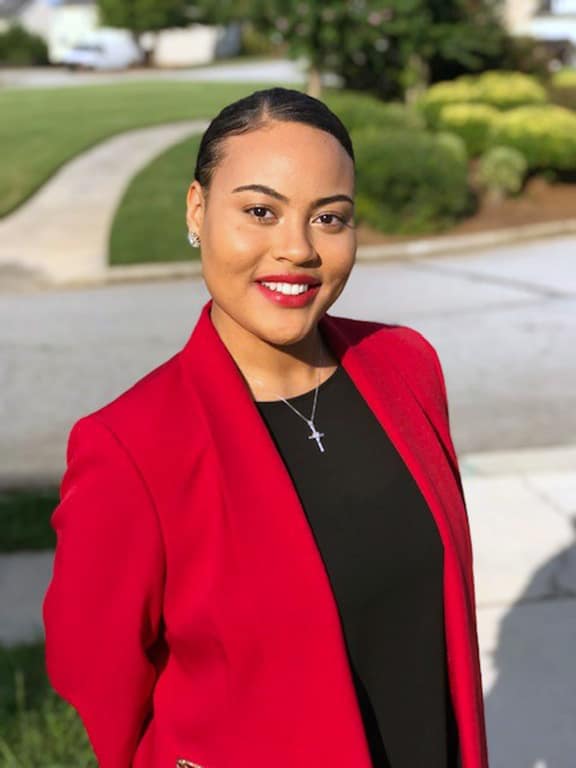 Amber Willitt came to Embry-Riddle to study air traffic management, but discovered a passion for aviation safety along the way.
"I did a co-op at Delta Air Lines in the flight safety investigations department this past spring and summer," said Willitt, a senior air traffic management major with a minor in aviation safety. "It's the coolest thing I've ever done."
When the Delta Flight Safety team she worked with invited her to the International Society of Air Safety Investigators conference in the Netherlands, Willitt was determined to find a way to go.
With help from the College of Aviation Dean's Fund for Excellence, she was able to attend the 2019 ISASI conference and meet air safety experts from around the world. Funding from the Air Traffic Control Association and airfare from Delta also helped with the trip.
"The conference was amazing," Willitt said. "I learned so much."
Aviation safety has a rather small tight-knit community of experts and professionals globally, who know each other and work closely together, she said, so it was an amazing opportunity to network and learn about how safety issues differ, depending on the resources and technology a country has. One of the things she loves about aviation safety is that it is not a competition, she said, but a field that encourages sharing and collaboration to improve safety universally.
"I like aviation safety, because it's so progressive," Willitt said. "It is a puzzle. It just keeps me on my toes and keeps me learning."
Flight Path
Willitt got interested in aviation in 8th grade, after one of her teachers encouraged her to attend an aviation enrichment camp for middle-school students representing underserved populations.
"One week at camp and I was hooked," she said.
The Atlanta, Georgia, teen focused on becoming an air traffic controller, but got interested in aviation safety after taking a class with Anthony Brickhouse, associate professor of aerospace and occupational safety and director of the Aerospace Forensic Lab.
"She had that spark, where you could see her light up with some of the topics that we talked about in class," said Brickhouse. "I encouraged her to take more safety courses. The two subjects go really well together, since accidents can include an air traffic control component."
Brickhouse has been a mentor in the aerospace safety field and was the one who encouraged her to pursue a co-op at Delta, Willitt said.
"All my professors have been so helpful," she said. "My experience at Embry-Riddle is the best experience I've ever had. I have made so many connections here and I like that personal aspect."
Embry-Riddle alumni who work on Delta's Flight Safety team offered Willitt support and encouragement during her co-op in Atlanta. Shannon Masters ('01), manager of air safety investigations, Joshua Migdal ('09, '11), senior air safety investigator, and Taylor Smith ('14, '16), air safety investigator, were particularly helpful.
"We get each other," Willitt said.
After graduating in May 2020, Willitt will complete her third and final co-op rotation at Delta.
The president of the Embry-Riddle chapter of the Organization of Black Aerospace Professionals, Willitt said the scant number of women and underrepresented minorities in the air safety field has motivated her to succeed and become a role model for others.
"I want to be an industry leader and help more people who look like me get in to the field," she said.