First Eagle to Study Abroad in Morocco Touts Personal, Professional Growth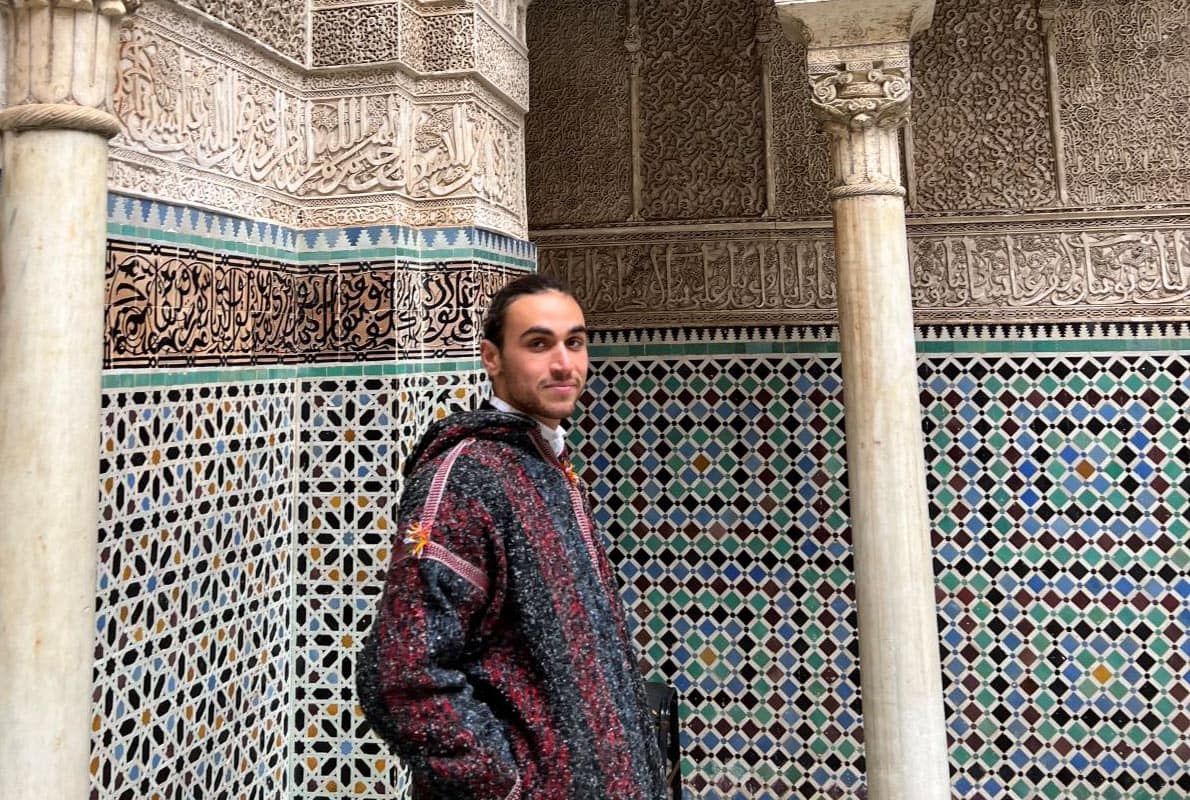 For Jonathan Stark, his semester studying international business at the Université Internationale de Rabat (UIR) in Morocco has been an opportunity for growth.
"I wanted to drop myself in a place whose culture is very different than what I'm used to," said Stark, an Embry-Riddle Aeronautical University student in the accelerated B.S. in Aerospace Engineering/Master of Business Administration program. "I like to learn lots of different lessons and look at the bigger picture, so that's why I chose this path."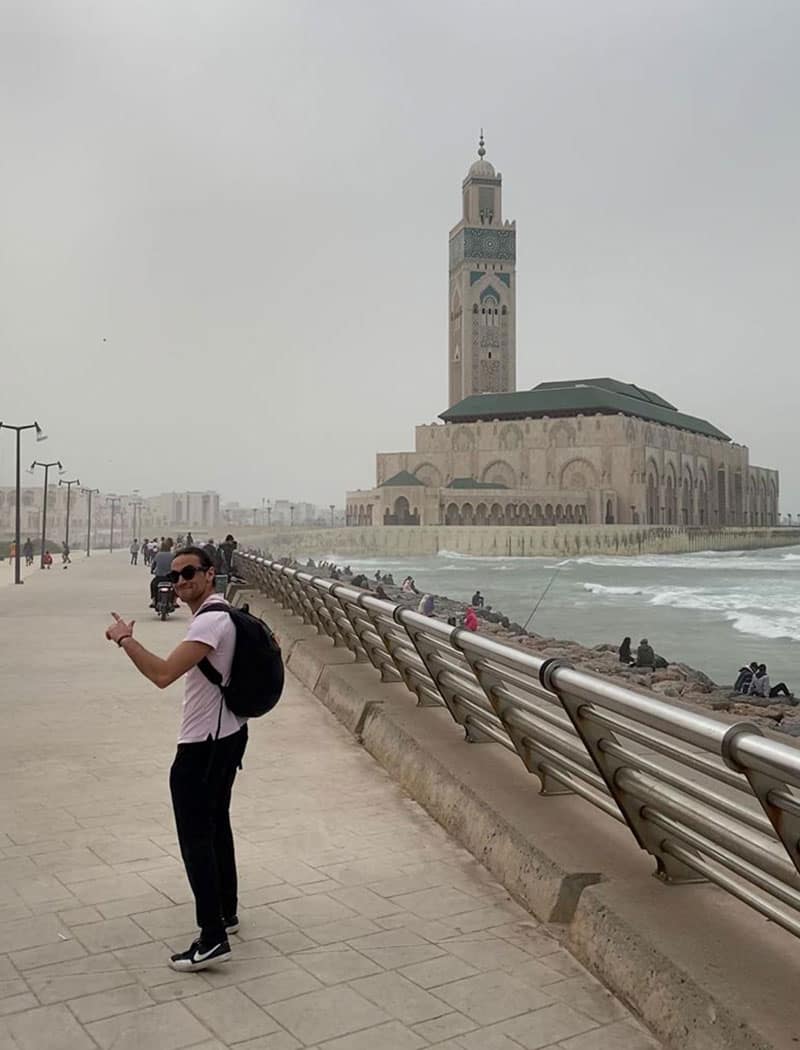 Jonathan Stark, a native of Newport Beach, California, is the first Embry-Riddle student to study abroad at UIR in Morocco.
Stark, who is a native of Newport Beach, California, is the first Embry-Riddle student to participate in the study abroad program at UIR, which partnered with Embry-Riddle in 2017. In fact, he is also the first North American exchange student in the UIR business school's history.
"When Jonathan came to my office, I knew he was the right candidate for an outgoing exchange," said Miriam Gutierrez-Cunico, exchange coordinator for Embry-Riddle's Office of Global Engagement. "He was determined to experience a semester exchange and, after long research, he decided that UIR Morocco was going to be the right university to do his first semester."
Stark was also part of Embry-Riddle's buddy program in 2021 and 2022, which is a platform matching international with local students, she said, and he completed a study abroad program during winter break in 2021-2022 in Dubai.
Since arriving in Morocco in February, Stark has been studying everything from shipping operations at the Tanger-Med port in the north of Morocco to international negotiations in his international business classes.
"It's been absolutely wonderful," he said. "The people are so friendly. I feel very at home."
Other than the unique education offered at UIR, Stark said that he was also attracted to the school to improve his French, the native language of his mother. Stark's classes are predominantly in French at UIR, and almost all his peers speak French together. While Moroccans speak Darija, a dialect of Arabic, French is also commonly spoken in professional Moroccan settings.
Additionally, his parents recently visited, he said, and he was able to share the rich culture of the country, and its amazing cuisine, with them.
Stark said that he especially appreciated Dr. Jayendra Gokhale, associate professor and graduate program coordinator at Embry-Riddle's David B. O'Maley College of Business, for supporting this exchange program and "making me feel like I was choosing a path to be proud of."
Armed with a strong base of engineering and business knowledge, paired with diverse international experiences, Stark now feels prepared to pursue a variety of different career paths.
"I consider myself very lucky and blessed to have had this educational journey," he said.
Posted In: Business | Engineering