Fighter Pilot's Path to the Top Shows Determination, Education Can Pave the Way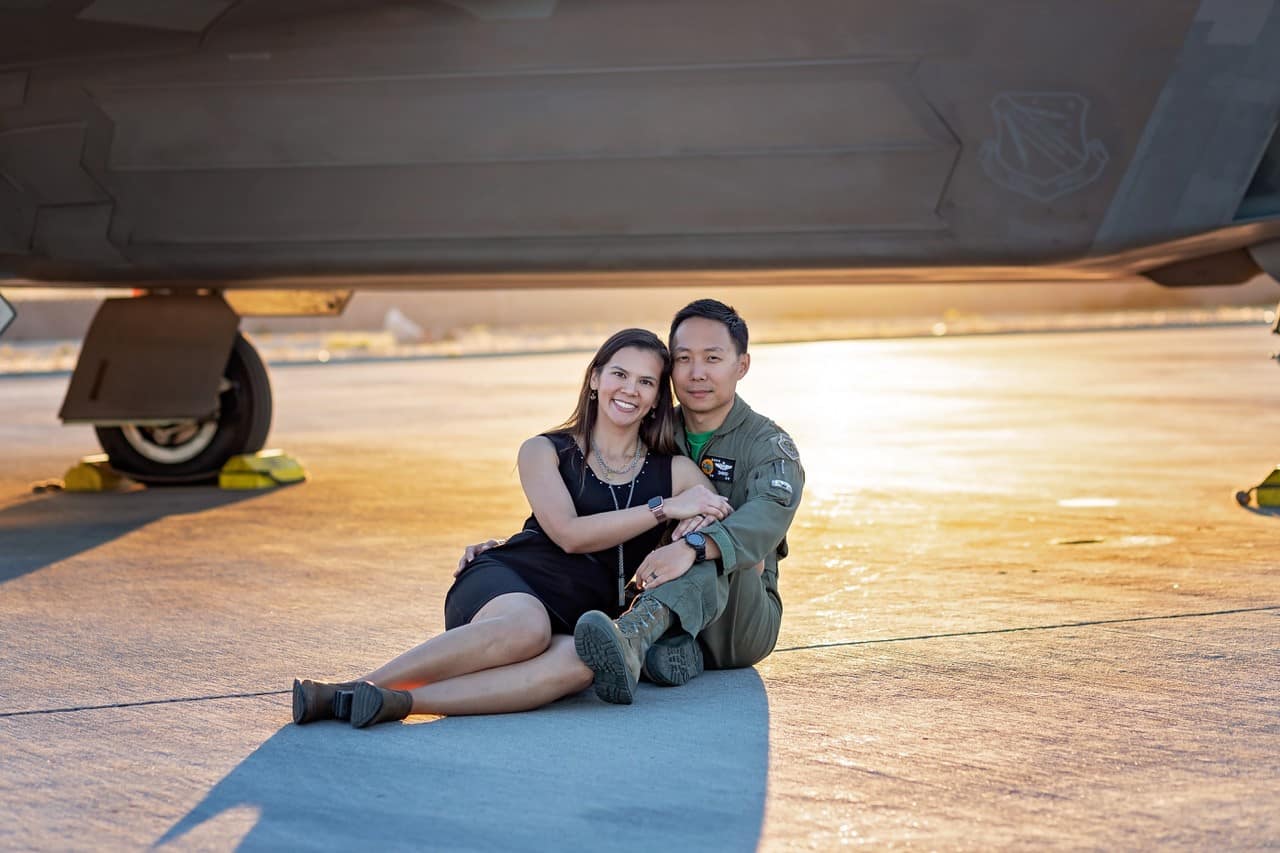 Maj. Jamie Mun is proof that persistence can power dreams.
Mun is an F-22 program manager with the 59th Test and Evaluation Squadron, and he has more than 1,200 hours flying the technologically advanced frontline fighter, also known as the Raptor.
He's come a long way from the boy who watched planes land at McChord Air Force Base near where he grew up in Puyallup, Washington, and a degree in Professional Aeronautics (current Bachelor of Science in Aeronautics) from Embry-Riddle Worldwide helped him launch his flying career.
"I could take classes two nights a week for five hours and that made all the difference because I had to work full-time," said Mun, now 33. "It worked out well, because it was a broad degree that covered a lot in aviation, and the instructors at Embry-Riddle were really amazing."
Dr. Ken Witcher, Dean of the Worldwide Campus College of Aeronautics, said flexible options that help working students earn their degrees are among the reasons Embry-Riddle stands apart as the leader in aviation and aerospace education.
"No other school could provide that," he said. "And he took advantage in a big way."
For Mun, the degree was a key step in reaching his goals. His family came to the U.S. from Korea in the late 70s, and he was raised by his father, a postal worker. Initially, the idea of becoming a fighter pilot seemed out of reach.
"I thought you needed perfect eyesight," he said. "And we just didn't have the money for private flight training."
Not willing to give up, Mun enrolled at Green River Community College – charging his first year of classes on a credit card – and also was able to join a companion Air Force ROTC program at the University of Washington.
That ultimately helped him earn an ROTC scholarship that paid for his classes at Embry-Riddle and also opened the door to his initial Air Force flight training.
"It was a very intense experience," Mun said of those first hours at the flight controls. "I was just in awe of the opportunity."
Commissioned in 2008, Mun earned the right to fly the F-22 in 2010 by finishing first in his training class. Since then, he's served around the U.S. and overseas and flown combat missions in Iraq and Syria. He is also a graduate of the Air Force Weapon Instructor Course, the world's most advanced training in weapons and tactics employment.
Mun then went on to become the F-22 Division Commander at the 422d Operational Test Squadron at Nellis Air Force Base in Las Vegas, before moving recently to the 59th. Both units test systems and tactics for their combat applications on aircraft that range from the A-10 Warthog to the F-35 Lightning and nearly everything in between.
"It's a very unique squadron and only the best pilots end up doing test and evaluation," said Witcher, who served as a superintendent with the 422nd before retiring from the Air Force in 2009. "There are no rookies there."
For his part, Mun hopes that his story can inspire others to achieve things that may at first seem impossible.
"I want people to know that regardless of your background or circumstances, there's usually opportunity if you seek it," he said. "It's worth exploring all the possibilities and staying focused on your goals."