FAA Powers Electric Flight Research with New Grant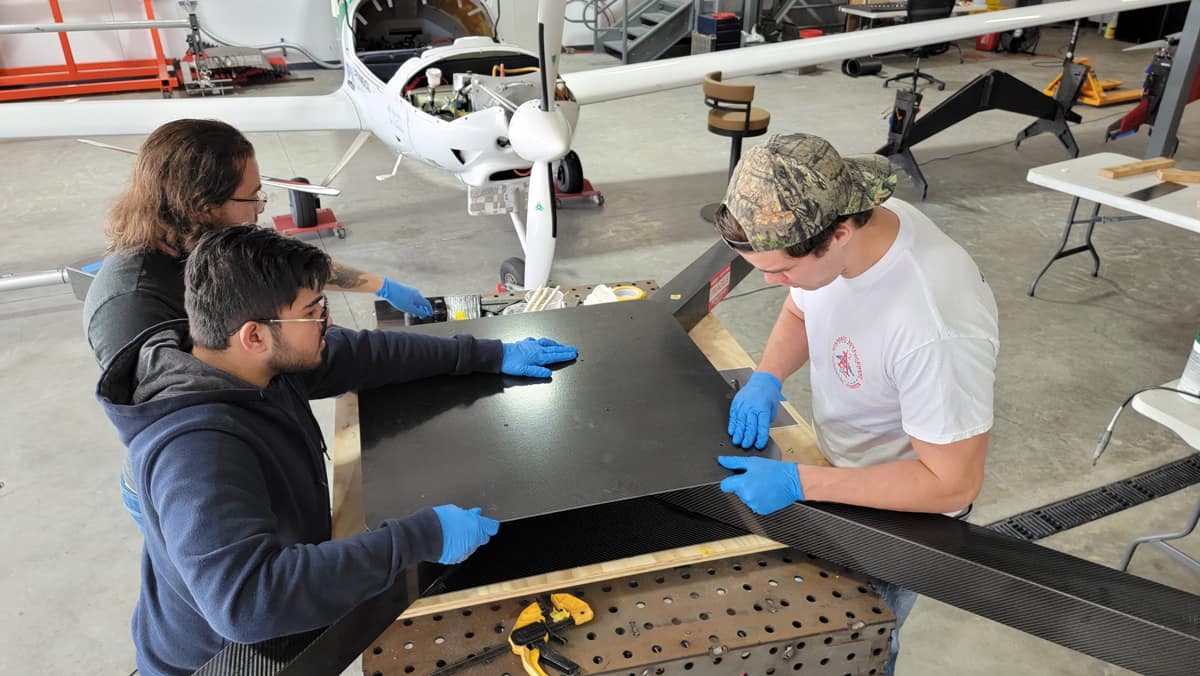 The Federal Aviation Administration (FAA) has awarded researchers at Embry-Riddle Aeronautical University $625,000 to enhance the safety of a new class of electric propulsion-powered aircraft.
To help establish safety guidelines and pathways to certification for these new aircraft, the researchers are studying the technologies involved — such as distributed electric propulsion on Electric Vertical Take-Off and Landing aircraft, which could operate in the dense urban environment and travel at higher speeds than helicopters — using modeling, simulation, testing and evaluation.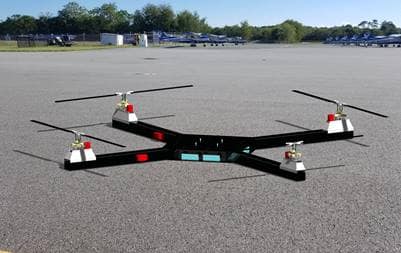 A test model of a quadcopter without avionics (rendering pictured) will be used to explore different control strategies and analyze them for best performance during emergency scenarios.
"Our research is helping the FAA understand and develop methods for quickly assessing the ability of the aircraft to be controlled through maneuvers it is likely to perform in service," said Dr. Kyle Collins, research assistant professor in the Department of Aerospace Engineering and the principal investigator for the project.
According to Dr. Richard "Pat" Anderson — Aerospace Engineering professor, director of the Eagle Flight Research Center (EFRC) and co-principal investigator on the project — electric propulsion represents the third revolution in aircraft propulsion, the first being piston airplane engines and the second jet airplane engines. Electric propulsion will allow aviation to be more sustainable and more adaptable to urban air mobility applications such as air taxis, and its adoption is already resulting in all kinds of different configurations and designs.
"All that is the good news," Anderson said. "The difficult part of the adoption of a new type of aircraft propulsion is the safety aspect. We need to ensure that these new classes of aircraft have the same level of safety that we have all come to expect from commercial air travel."
The EFRC has been working on electric aircraft propulsion for more than 10 years, the researchers said. In 2011, the center's EcoEagle flew as the first manned hybrid battery aircraft in the NASA Green Flight Challenge.
"At the Eagle Flight Research Center, we are well suited to create theoretical models but also to build experimental hardware to validate those models," Collins said.
Xinyu Yang, a senior in Aerospace Engineering, is one of five students participating in the project. Yang said he became involved because, although he had worked on many conceptual projects, he was attracted to the hands-on nature of work at the EFRC. Since signing on, he contributed to the project's design, manufacturing and regulatory process.
The FAA project strikes him as critical "for the industry to safely step into the next stage of urban transportation," he said.