Daytona Beach News-Journal Op-Ed: Excellent Careers for Veterans to Benefit the Economy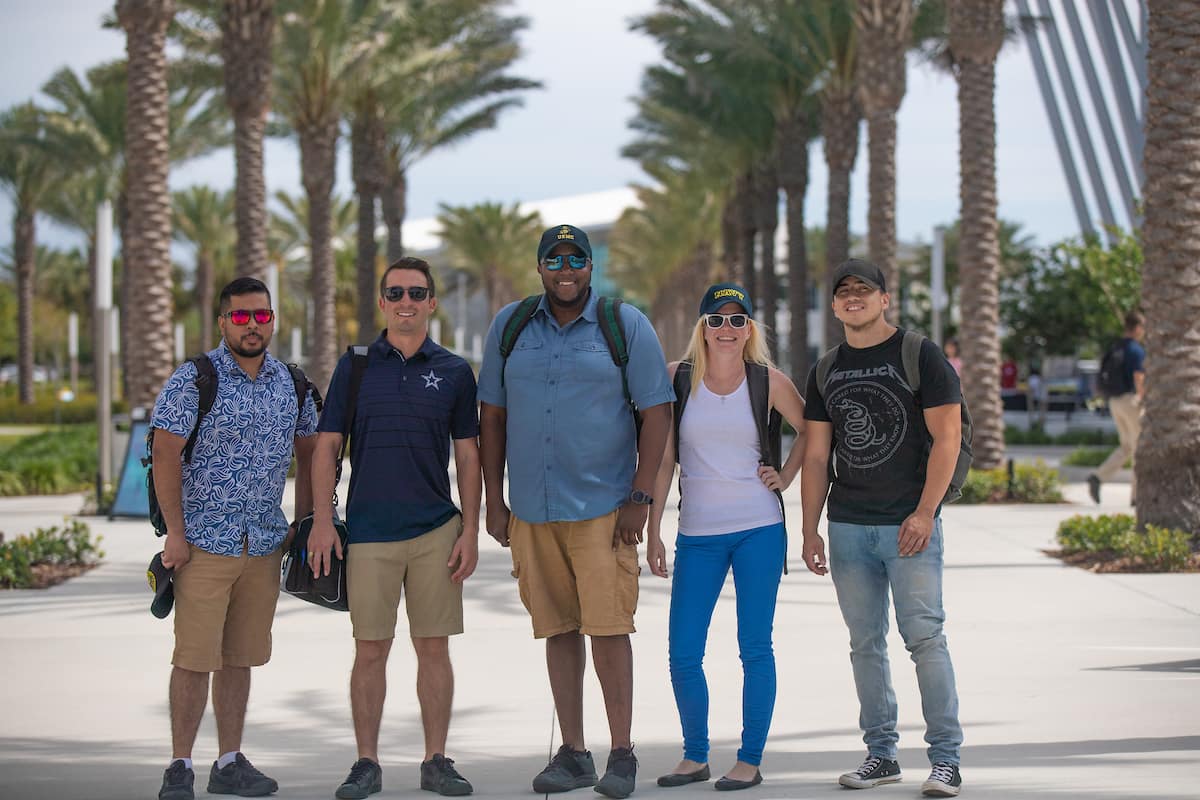 A bipartisan bill designed to help veterans pursue high-demand careers in science, technology, engineering and mathematics (STEM) is "good news for all Americans," Embry-Riddle Aeronautical University President P. Barry Butler wrote in an op-ed published Feb. 12 in the Daytona Beach News-Journal.
"Our modern high-tech economy needs veterans who can bring fresh perspectives to business challenges and spark job growth by advancing innovation," Butler wrote, adding that the self-discipline, communication skills, appreciation for a strong safety culture and the ability to assess risk are "invaluable career tools" that veterans bring to the workplace from their military training.
The bill Butler referred to, the Supporting Veterans in STEM Careers Act, passed easily in the U.S. House of Representatives and the Senate and was signed by President Donald Trump on Tuesday. It will direct the National Science Foundation to help guide veterans to STEM careers. It will also require the Office of Science and Technology Policy to build strategies for including more veterans and their spouses in STEM fields.
As explained by Butler, one-third of all college-educated veterans work in positions that require no advanced education, a LinkedIn data analysis showed. "To land a job after transitioning from service," Butler wrote, "veterans are 70 percent more likely than civilians to accept a step down in seniority."
Emphasizing that veterans can make "exceptional contributions" to U.S. industry and the economy, Butler pointed out that government alone cannot solve the problem of their underemployment. He cited examples from the aviation and aerospace fields in which industry leaders have sought partnerships with universities to provide STEM training and degrees — and high-quality jobs.
"Such initiatives are critically important to U.S. economic progress as we face a shortage of pilots and aviation maintenance technicians," Butler wrote.
Embry-Riddle engages enthusiastically in such partnerships with industry, according to Butler. One program, the Aviation Maintenance Technology (AMT) SkillBridge course, trains transitioning military, veterans and eligible military spouses in aviation maintenance and connects them with hiring partners such as AAR Corp., Pratt & Whitney and StandardAero. A second program available through Embry-Riddle, the Microsoft Software and Systems Academy (MSSA), trains veterans for high-demand careers in Informational Technology.
Butler called veterans "a huge potential talent pool capable of strengthening U.S. competitiveness and job growth across STEM fields."
He added, "We commend the lawmakers who worked in a bipartisan fashion to pass the Supporting Veterans in STEM Careers Act. Likewise, hats off to all industry and higher education leaders who are serving those who served."
Posted In: Institutional News