Everyone's Mother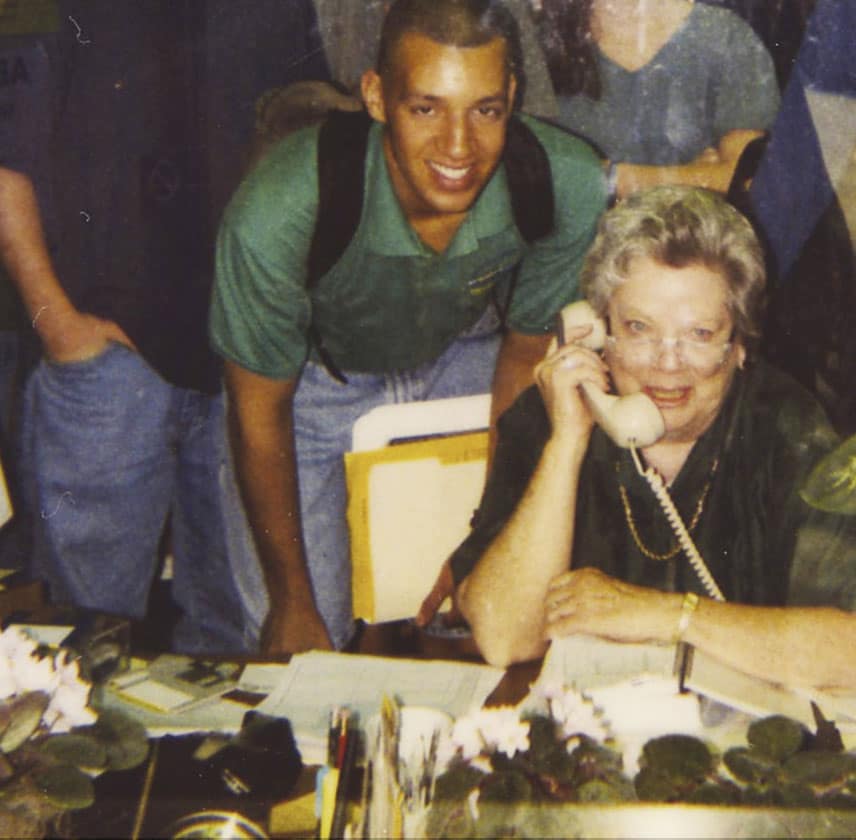 When Bert Zarb first arrived on Embry-Riddle's Daytona Beach Campus in 1998 to apply for a job, the first person he met was Dottie Crawford.
"I had just applied out of the blue for a position here, and back in the day, it was just the department of business, not a college yet," said Zarb, a chair and professor of accounting at Embry-Riddle's David B. O'Maley College of Business. "She was the first person I talked to when I came on campus."
Zarb soon realized that Crawford was the heart of the business school. Crawford, who started at the university in 1987, spent 25 years both as an advisement counselor and as an instructor in the College of Business, formerly the department of business administration.
"The David B. O'Maley College of Business is known for having an outstanding advisement program," said College of Business Dean Michael Williams. "As our inaugural academic advisement counselor, Dottie Crawford shaped the position, which today serves as the backbone of our highly successful student advisement and retention efforts."
Crawford advised and helped many students both academically and in their everyday lives.
"She became like a mom to everyone, especially the students," said Zarb. "She always had snacks, tea and coffee and took care of them."
That is why it seemed fitting to create the Dottie Crawford Freshman Scholarship in her honor, which supports the business students she nurtured for 26 years.
"She loved the kids," said Sam Webb ('90), Crawford's son and a mechanic working for Embry-Riddle's Transportation Department. "We had a very wonderful mother and she was a mother to a lot of students."
When Crawford retired a few years ago, the college established the Dottie Crawford Outstanding Freshman Award in her honor. When she passed away Feb. 9, 2018, College of Business Dean Michael Williams and Zarb decided to start a scholarship fund in her name, as well.
"While the Dottie Crawford scholarship is a way of honoring her many contributions on behalf of our students, it is also our way of acknowledging her significant role in the history of our college and the impact she had on so many of us," said Williams.
Funds from the Dottie Crawford Freshman Scholarship help support the education of our newest students and is the ideal way to honor her legacy, he added. Many of her former advisees are not only contributors to the fund, but also continue to give back to the college through class visits, recruiting students, and serving on the college's Industry Advisory Board.
"She was like a mom to me, too — a dear friend and a wise woman," Zarb said. "I can't tell you how many times she read and proofed my papers. We still miss her."
Webb, who also has a sister, Betsy, said their mom would be "absolutely elated" about the scholarship. Even after she retired, she kept in touch with students and attended the university's soccer, baseball and basketball games.
"She loved her students and the school," he said.